Podcast: Play in new window | Download
Subscribe: Apple Podcasts | RSS
Phase 3 is what some call the Stabilization Phase.
When you arrive at the end of Phase 2 and have lost a chunk of weight on the very low calorie diet with hCG, your weight will be a little volatile for a short period of time, so you need to take some special measures to stabilize it.
Dr. Simeons designated a three week period for Phase 3 for this stabilization process to occur.
The key thing about Phase 3 is that it's often kind of overlooked and this is the number one reason for weight re-gain from the hCG diet protocol. Let me say that again.
Taking Phase 3 lightly is the number one reason for weight re-gain after the hCG protocol.
Now that I've officially scared you, please don't panic. You can do this Phase successfully and I have lots of help here to guide you through it. Let me just explain why phase 3 is so important.
It might appear like nothing is happening during this phase and therefore doesn't seem as important, but actually the opposite is true. During Phase 2 the scale going down is a very visible guide as to what is going on inside your body. During Phase 3 the idea of the scale staying the same doesn't seem like much of a goal. But getting your body to a point where it can handle a variety of foods and and calories fairly seamlessly without bouncing all over the place is a great way to live. Stabilization is all about getting you to that point.
There is one main goal for Phase 3
Get your weight comfortable in a certain range where it doesn't easily move drastically up and down.
There are 3 main rules that Dr. Simeons outlined to help you get to this point:
No Starches or Sugars for 3 weeks following Phase 2.
Keep Your Weight Within 2 LBS of your LDW
(LDW = Last Dose Weight. Your weight on the scale the morning of your last dose of hCG)
If Your Weight Goes Above the 2 LB window, do a steak day to bring it back down.
Steak day = Eat nothing during the day but drinks lots of water, then eat a large steak and tomato or apple for dinner.
And I've added my own 4th rule that I think may be wise to consider:
4. Stay in Phase 3 Longer if you've had to do too many steak days.
The reason for this is, you want to have a good chunk of time where your weight really is fairly stable before you attempt to incorporate higher carb items again. If your weight is fluctuating a lot and you do a bunch of steak days, you get to the end of three weeks and you start incorporating carbs again – if your body really hasn't been stable at any general weight for any length of time, it may be more challenging to begin adding carbs again successfully because you may not have really accomplished the goal for Phase 3 yet which is to become stable in a general weight range. This can happen because of overdoing it in Phase 3 (I've done it!) which then require multiple corrections.
IMPORTANT hCGCHICA NOTE:
While these are 3 main original rules for Phase 3 from the protocol, I have found that there are many special case scenarios to consider when it comes to WHERE you stabilize your weight (not necessarily within 2 lbs) and it's important to learn about these or you may think you are failing when you're really succeeding and just need to factor in your special case scenario.This is why I've created a whole section on my site where you can really research the nitty gritty of Phase 3 so you can approach it in the most logical way for you personally or troubleshoot issues that come up:
4 Additional Phase 3 Tips
Tip #1: If  You Want To Be extra cautious
You don't have to do these things, but if you want to be extra cautious, or are having trouble stabilizing your weight with the basic rules, these 3 additional things can really help.
a. Eat to hunger. ie. eating to be satisfied but not overly full.
b. Introduce calories and amounts of food gradually.
c. Introduce dairy, nuts, and fats slowly, or wait till Phase 4 to add one
or more of these food groups. The reason being, these are common food sensitivities.
More on this idea of being extra cautious in the Best Way to Do Phase 3 post.
Remember, this isn't necessarily required to be successful in P3 – it's just if you want to be cautious OR are running into trouble and need to tighten things up. There is also a Do-Able Way to Do Phase 3 that works for many (as this method worked for me).
Tip #2: If  Remember the POINT of P3
Don't allow yourself to get too sidetracked by a specific number on the scale so much as remembering the main goal for Phase 3.
There are times when you may choose to stabilize at a higher weight than the 2 lbs. the point of this phase is to become stable at a new lower weight.
Whether it's 2 lbs, or 4 lbs higher, in the end doesn't really matter. You might stabilize UNDER 2 lbs. Try to not to get too focused on a specific number so much as the goal of seeing your weight become steady.
Tip #3: Eat Real Food
It's possible that before this diet you had some less than healthy eating habits. I did. Make this a time to continue the eating of REAL WHOLE FOODS with as little processing as possible.
I've been surprised at how much a difference additives, chemicals, and the like, while being "calorie free", can make in our efforts to both stabilize and maintain weight.
Tip #4: Get More Detailed Info
I have a TON more detailed guidance here help you through this phase. P3 is just not as reliable or easy to navigate as Phase 2.
There are a bunch of "special case" scenarios as I already mentioned, depending on how you chose to do Phase 2 of the diet, that will affect where and how to effectively stabilize in P3.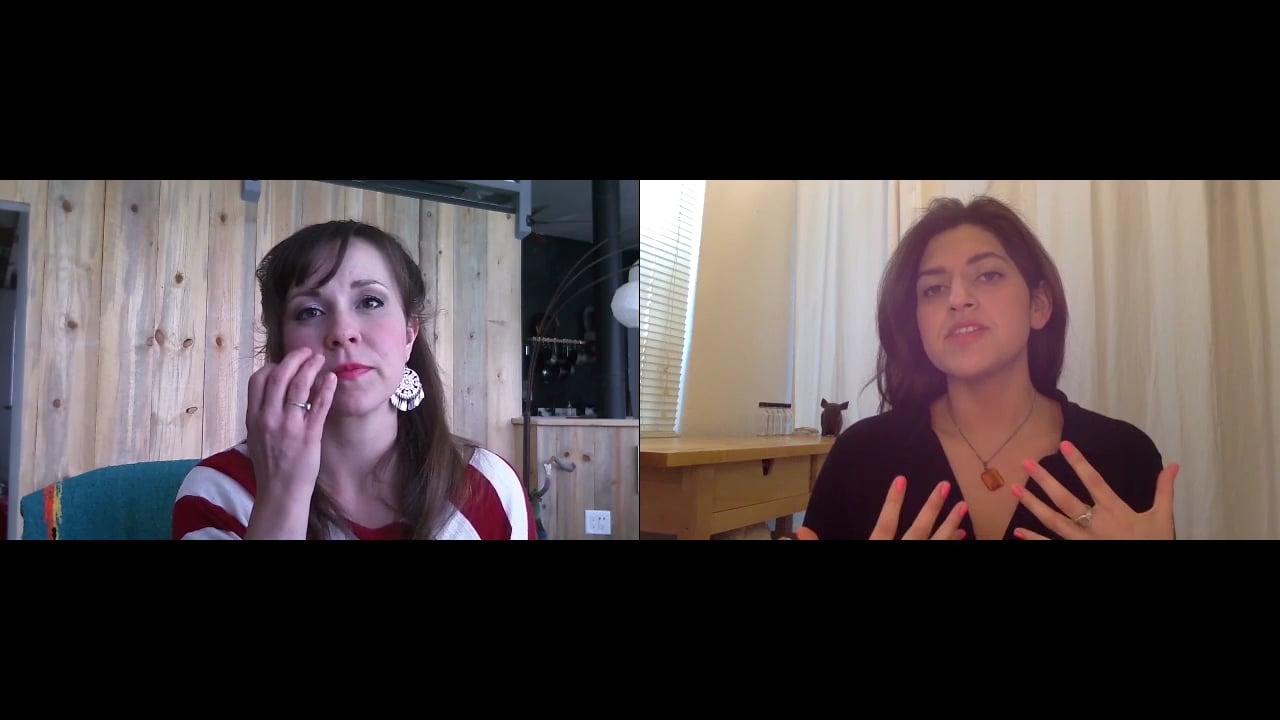 Watch Bella's Full Interview here
Want Motivation?
37,000+ hCGers Join
hcgChica's
Email Tribe
how-to's | interviews | pep talks
Yup, I want this!
Related posts: