Podcast: Play in new window | Download
Subscribe: Apple Podcasts | RSS
Hello! You can either watch or listen to the entire discussion above, OR I have also divided up the discussion into smaller bite-sized videos below. And remember, I don't know everything there is to know about this. I did my best to gather what I could to share with you to help you make your own personal decision.
Lipo shots (or MIC injections, same thing) are often used at the same time as hCG injections, with the hopes of having better weight loss results.
All of the online hCG providers on my blog offer both hCG and Lipo or MIC shots that you can add to your hCG program here.
PLEASE NOTE: The main point here is this – there is NO scientific proof that using Lipo/MIC shots increases weight loss on the hCG diet or that the functions of the ingredients do what they say on a level that actually changes your experience on the diet. That said, many people as you will see below, have expressed they felt the shots did help them, significantly enough so as to be worth purchasing again for a future round – you will get a chance to read/listen/watch this feedback further below from quite a few hCG ladies.
Just like there's no proof the hCG Diet works for weight loss, those of us who've done it know otherwise on a personal level. So there is no way to be sure. It's simply something to try if you choose. The ingredients are not harmful – they are basic vitamins and amino acids that we consume in smaller quantities in our food, so for most of us, it's not going to hurt anything to try them.
Questions About Lipo MIC Shots You May Have Asked Yourself:
(Click the links to jump directly to a particular section)
The short of WHAT exactly "Lipo" shots even ARE.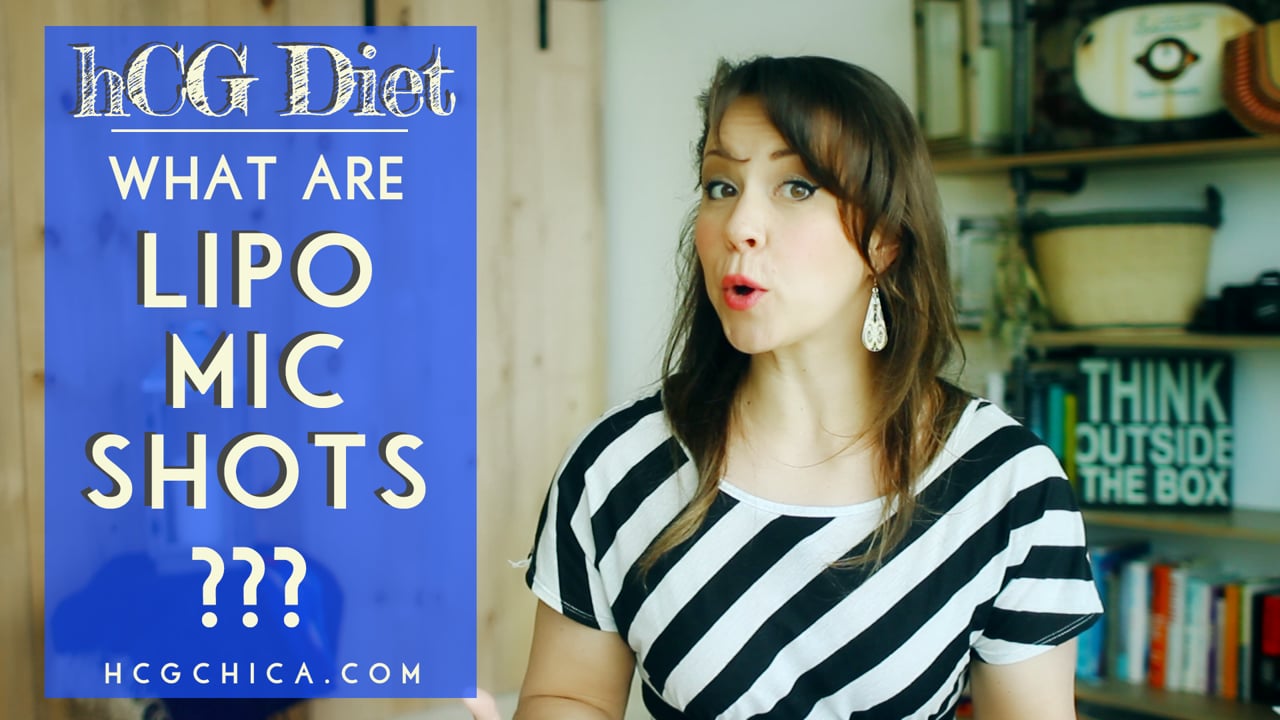 "Lipo" (from the greek word meaning "fat") is short for Lipotropic and Lipotropic means (also sometimes called MIC injections – same thing):
"having an affinity (love/affection for) for lipids and thus preventing or correcting excess accumulation of fat in the liver."
So basically, Lipo shots
have ingredients that LOVE fat so much,
that they help steal it away from your body for themselves.

Okay that is the most non-scientific definition I've ever heard! Don't forget where you heard it from first. ;)-
A little more scientific wording: Lipotropic injections have ingredients that help your body, and more specifically your LIVER, to breakdown fat more efficiently – it aids fat metabolism.
Way more sciency stuff than that below.
So why is this a good thing?
Because all the fat that your body is breaking down – whether it's the belly flab you have been waiting to no longer hang over your jeans, or the fat on your thighs that make pulling up the pant legs from high school a non-possibility, has to go through the liver FIRST before then fully exiting your body in some way.
Think about that for a second. 15, 20, 30, 50, maybe one hundred POUNDS of fat. Something you might be able to picture with your minds' eye filling up part of a wheelbarrow, being processed by an organ that is not quite 6 inches wide. Can we first just take a moment to applaud how wonderfully our bodies are made to have this kind of capability? Back to facts. Liver: 6″ wide. Fat loss. Myself? I lost almost 40 lbs of actual fat on my own hCG diet journey – not water, not muscle, FAT. Please see attached hydrostatic bodyfat test results showing this:
What you see:
Before hCG: 59 lbs fat
After hCG: 21 lbs fat
Results: 38 lbs of bodyfat, left my body, through my liver.
If your liver has excess fat accumulation, either from prior fast weight gain, or from suddenly losing so much fat in a short amount of time, this could potentially impede fat loss on hCG. I mean, picture yourself in a small room, with so many clothes all around you that it feels like you're on an episode of Hoarders. How much are YOU going to accomplish in a tight clogged space like that? Or think of a drain clogged with your hair in the shower….the water definitely flows through it more slowly – there's plenty of water in the shower basin and it COULD go through faster IF the drain allowed it, but the only way out is THROUGH THE DRAIN so it has to then wait, hanging out with your ankles in the meantime.
Is that how fat loss could be impeded by a clogged liver? I am honestly not sure but from my research this seems like it's possible.
Seriously though, this kind of makes sense doesn't it? That potentially, ingredients that could help clear out, or keep clear, the liver so that it has ROOM to do it's job, would then mean it will do a better job.
Ingredients of Lipo and MIC Shots: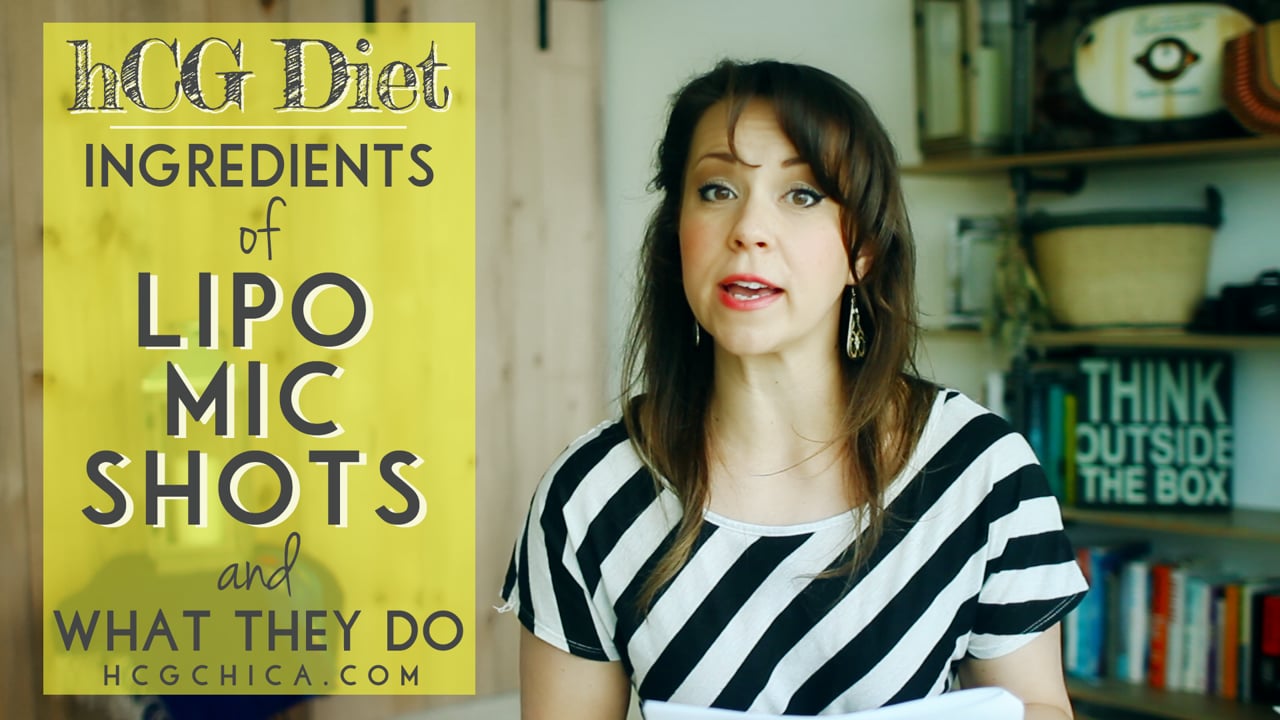 MIC stands for the ingredients: Methionine, Inositol, and Choline. Lipo shots are typically these 3 same ingredients + b12.
ALL of the ingredients are things your body needs – so you aren't inputting something that wouldn't be in your body otherwise.
In a nutshell what each of these ingredients do:
b12 = energy. Energy increase is typically pretty noticeable IF you are b12 deficient.
Methionine = One of the essential Amino acids (protein building block) that has a fat-metabolizing effect and reduces the depositing of fat in the liver.
Inositol = part of the family of B vitamins. Studies have shown inositol can have quite an impact on insulin resistance – which if you deal with this, can be one of the main problems for not losing weight on the hCG Diet. May be especially beneficial for ladies with PCOS while on hCG. Additional info on Inositol here.
Choline = Helps metabolize fat in the liver. What I found interesting in my choline research is that it's important to neurotransmitters (important for serotonin ie mental happiness). Some report feeling mentally better on the hCG Diet taking these lipo shots and I wonder if this could be partially why. Additional research on choline.
Under the subheading called "nutrients to help liver stagnation" from this article is good regarding the ingredients of MIC shots as well:
wellnessresources.com/Unclog Your Liver & Lose Abdominal Fat – Leptin Diet Weight Loss Challenge
Do You HAVE to Use Lipo Shots to Do Well on the hCG Diet?
Nope nope nope!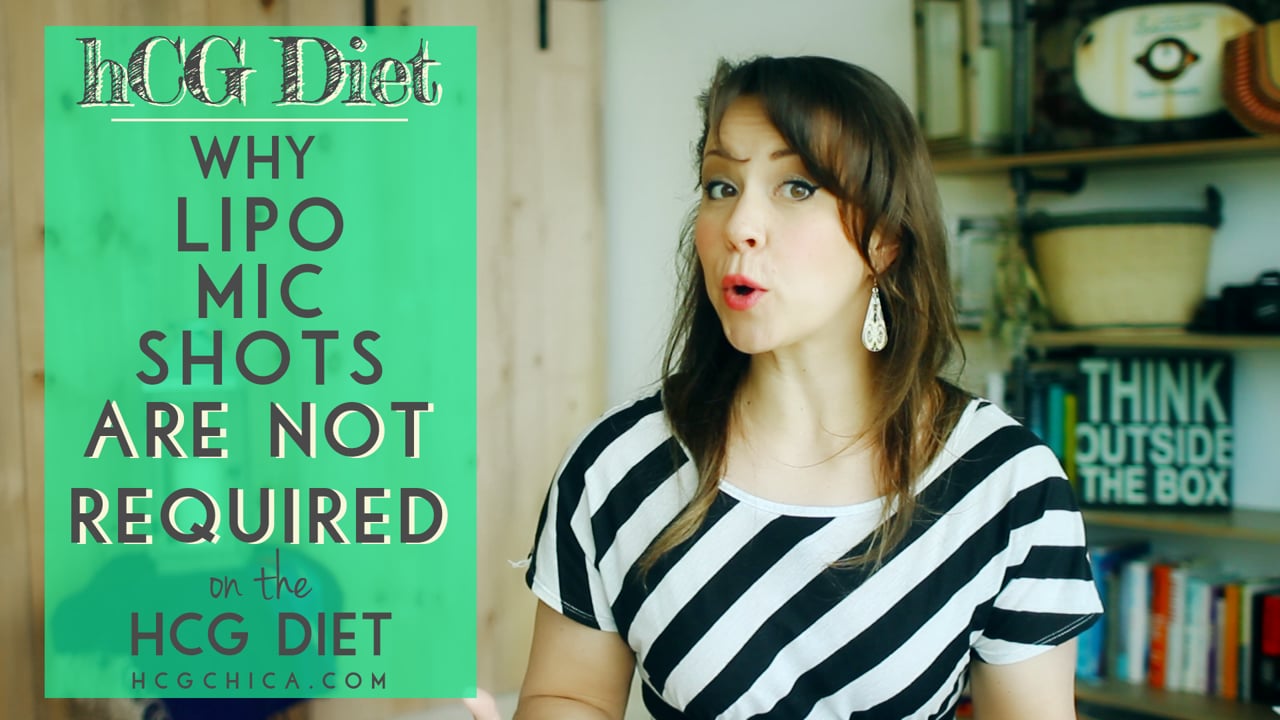 You do NOT need to add these shots to your hCG program to do well. I did my ENTIRE hCG weight loss journey without the use of these shots. So if you are limited on funds, you will do just fine with just the hCG injections kit and nothing else – so in this case you just select an hCG kit from one the online hCG providers here on the blog and don't select any of the add-ons offered.
That said, the only reason I didn't give the lipo/mic shots a TRY on at least one round myself was because, (sheepish smile) I actually didn't hear about them at all until I was already done losing weight. If I had, I would have loved to try them at least one round to compare and see if I felt any different with my energy, mental clarity or peace of mind while on the diet.
So IF you have the funds, you may desire to just give them a try and see! As you will see further below, there are lots of ladies who noticed quite a difference in how they felt while using them – let's discuss the 4 main ways the lipo/mic shots help ladies next.
4 Main Benefits Reported by hCG Dieters Who Utilize Lipo/MIC Style Shots with their hCG Program: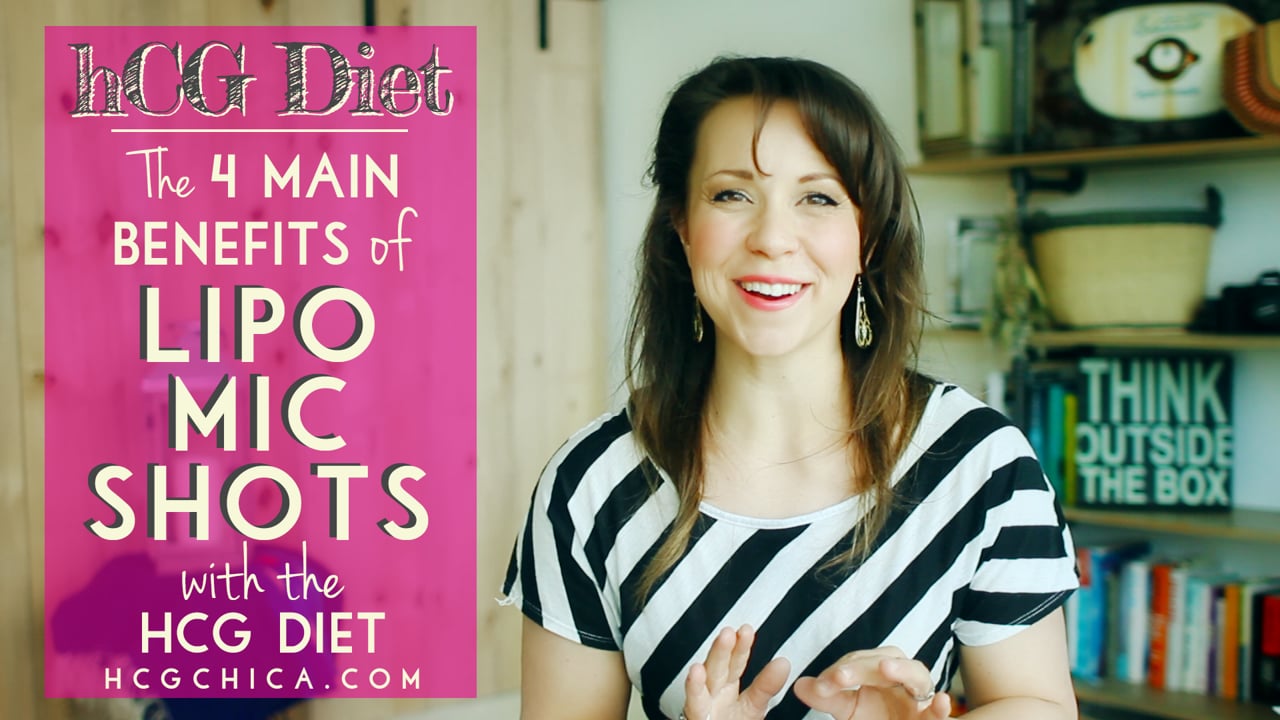 I notated about 4 main benefits that keep coming up from the reviews of the ladies further below combined with my research of the ingredients – those are:
A sense of well-being. Feeling calm and happy and at ease

Increased energy

Less cravings

Increased or more consistent weight loss
IF there is no increased weight loss using the Lipo shots, are they not worth it?
Let's think about this for a minute – how valuable are better energy and a sense of mental well-being on the hCG protocol?
That's the million dollar question!
If you have not yet done this protocol, you will find this protocol is NOT EASY! If you feel exhausted and crappy on the diet, or super depressed, this is going to directly contribute to making cheats and giving up much more likely. I felt that way my second round of hCG, which ended up in total disaster, and IF I could have taken something that would have prevented me from feeling that way on Round 2, boy I would have taken it.
I'm just saying this so that we don't write off these other benefits aside from increased weight loss as insignificant. Ultimately, anything that makes you feel WELL on the diet whether it's your physical energy or your mental well being, this WILL directly correlate to better weight loss because you'll stick to the diet and not cheat! Win.
I did some research on the main ingredients in the Lipo shots to figure out what exactly it's helping people with, even aside from hCG and weight loss. As we all know, there is a lot of value in the feedback from other real people.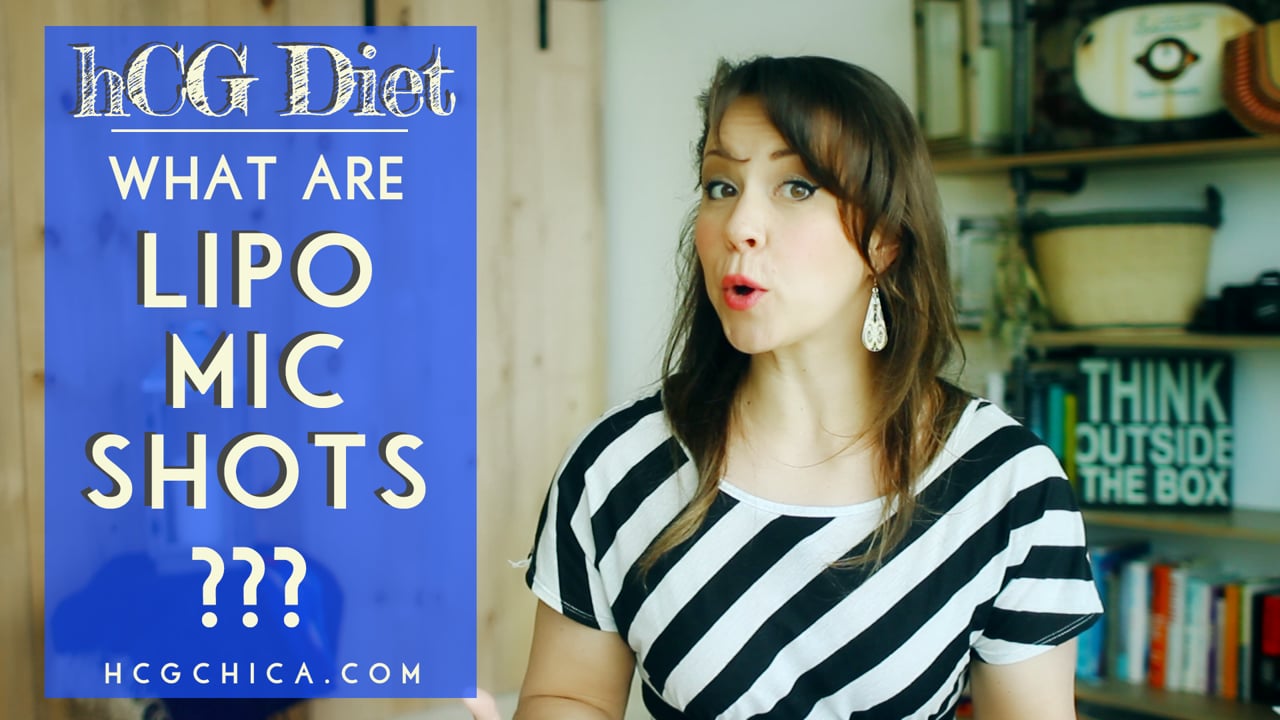 Remember, as with ALL supplements, these have helped some significantly enough for them to write their reviews on iHerb and Amazon, and for some they felt NO difference, and for some, they felt worse in some way or another. Our body and state of health are all so different, I don't think there is really any way to know beforehand how you will feel from trying this out. As an example, I recently took just 1 capsule day of a CoQ10, the ubiquinol form that's supposed to be super good for helping your mitochronida and this form is way more absorable than most etc etc etc and for a week and a half I couldn't figure out WHY I felt SO incredibly fatigued – far more than normal, for no apparent reason. I felt awful! I finally decided to google fatigue and ubiquinol to see if this new addition could somehow be the cause, even though it was just this 1 little pill, and lo and behold, others had expressed the same reaction. It was obviously a rare occurrence, but once again I was one of the lucky ones to have that experience.
Choline
some additional links regarding the ingredient choline.
Inositol
I have a few links here that show that this ingredient has helped in a significant way for women:
who had PCOS. How it helped? Reduces abnormally high testosterone levels, which is a common problem for women with PCOS.
Created a significant feeling of calm – this paleo blogger gal mentioned this specifically
These reviews mentioned it helping with the hair and nails – another concern for women on the hCG protocol.
For example these thoughts:
"I buy this for my mom who swears by it for keeping your hair from falling out!" "MAKES YOUR HAIR GROW FOR REAL." A few comments I found on these links regarding it, again unrelated to the hCG protocol: "I noticed about 30 minutes after I take it I feel this obvious sense of well being. I lost weight too without changing my diet, people at work have noticed." "It also calms me down. I am naturally a very nervous/anxious person and when I take these, I feel so calm.""I notice that I feel relaxed through the night. The next day I am more calm as well. "
Re the sleep help factor. Sleep is another common issue on the hCG protocol and is so important both to losing the maximum amount of weight during your time on the diet, as well as losing more fat than muscle.
"GREAT PRODUCT. I USE THIS PRODUCT TO MAKE SURE AND GET AN GOOD NIGHTS SLEEP. TWO CAPSULES BEFORE GOING TO BED WILL HELP YOU STAY ASLEEP."
Methionine
You can check out reviews from consumers who used over the counter methionine supplements and how it helped them here.
One interesting thing is that Methionine can help your body flush out excess estrogen, if you are estrogen dominant – a common cause of struggling with weight loss or weight gain.
Why Lipo Shots COULD Help with Weight Loss on the hCG Diet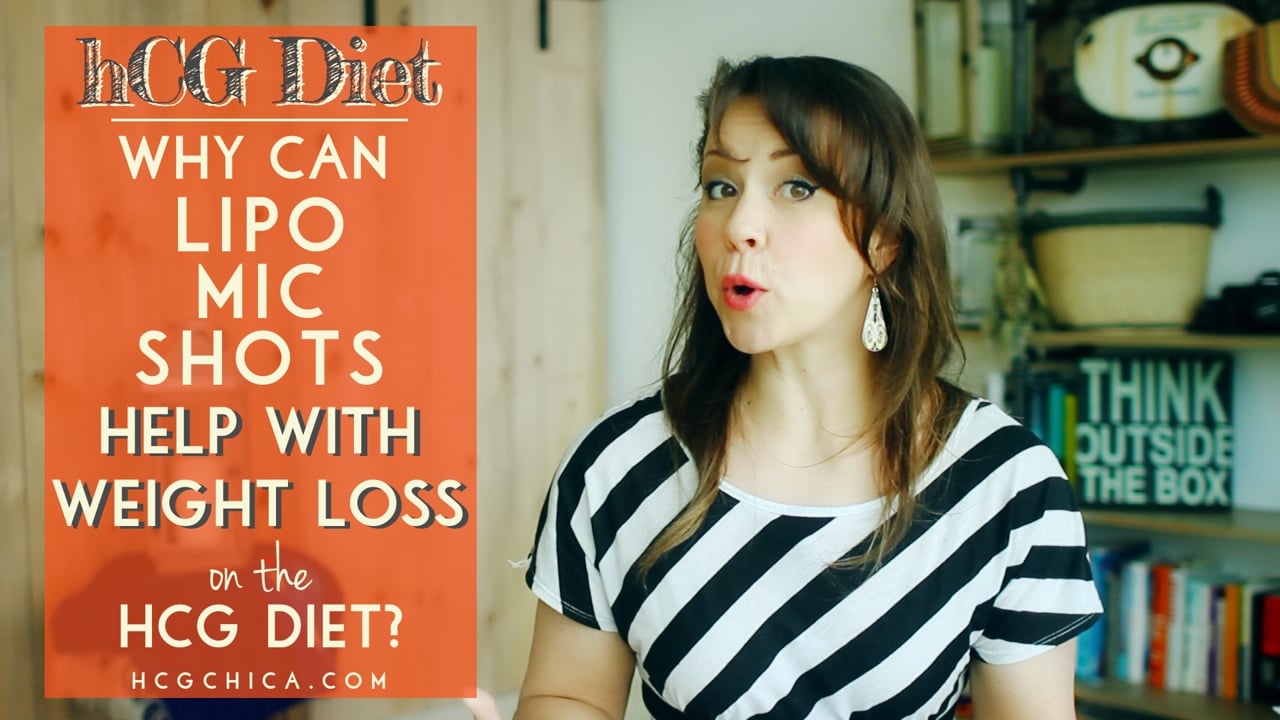 So to be perfectly honest, I have been quite leery that adding lipo/mic shots to the hCG program actually increases weight loss on a round of hCG. But quite a number who wrote in to me using felt they did. So I tried to dig into why this could potentially be the case. Remember this is all theories, not scientific data!
And even IF the lipo ingredients do increase weight loss on the hCG Diet protocol for some, it seems most likely to that it is to a small degree – I can't see it being more than a few pounds- that's just my guess. I really see the use of these shots more for the health aspect of it if you are going to justify the cost. What I'm saying I guess is not to buy these with the hopes of losing twice as much weight. Your total weight loss on the hCG program is still going to be "capped" if you will by your current metabolism. If your liver is bogged down and clogged, the ingredients MAY help with this and allow your fat burning to occur at the rate your metabolism allows.
How to Know if Lipo Shots Will Work for YOU

Essentially – you won't know until you try them out.
I reiterate this below: To me, whether or not you notice a difference from taking the lipo shots is not based on the ingredients themselves working or not working – it's whether or not YOUR body needs those ingredients or not. And you probably won't know that until you just do a trial.
While you could try to do some blood testing etc etc to see if maybe you could stand to benefit, by the time you spend the money to do that, you might as well just do a trial for the same or less cost and definitely less time and hassle. Remember these aren't harmful ingredients they are vitamins and amino acids that your body needs in various amounts anyway to function well, and by taking these you are just delivering a larger amount to be utilized by your body to help breakdown/metabolize fat.
How to Buy Lipo MIC Shots with your hCG Diet Program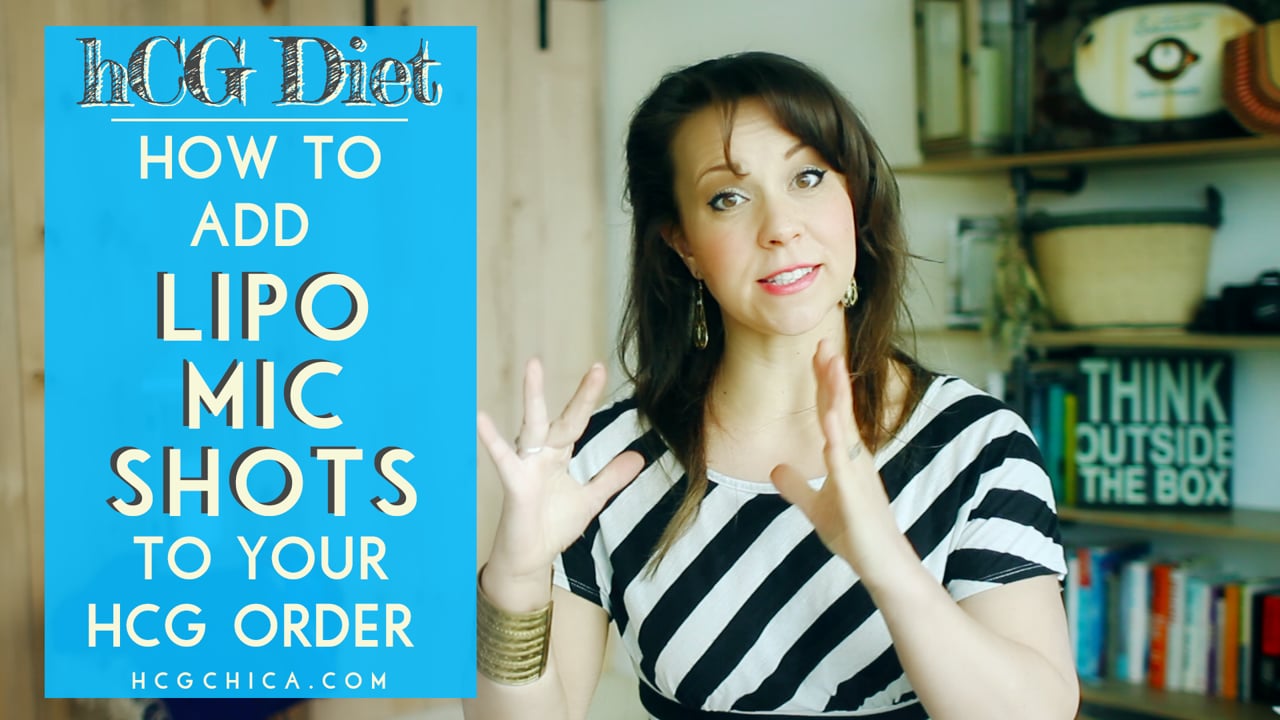 If you end up deciding to add this into your hCG diet program, there's basically 2 main ways you add these ingredients to your hCG program and it depends on the company (and the year!) Things are always changing so I just want to give you a general look at the possible ways:
1. Have b12 OR MIC, or Lipo (MIC + b12) added to your hCG mixing solution.
This means you only take 1 shot a day still, and get your hCG + those other ingredients all in one.
In this case, you will get a vial of mixing liquid for your hCG that is not just bacteriostatic water, but rather bac water PLUS the Lipo or MIC or b12 ingredients already in it.
Anything free or super cheap when it comes to b12 is going to be the type of B12 called Cyanocobalamin. This isn't always readily absorbed by everyone. There is a much more absorbable form of b12 called Methylcobalamin (more on this further down) BUT it's VERY pricey. Too pricey to include free or cheaply.
2. Take the LIPO or MIC as a second, SEPARATE shot from your hCG
When this is the case, you typically only take the lipo/mic shot 2-3x's a week in a higher dosage, not every day like your hCG shot.
I honestly don't think it really matters which route you choose.
A few screenshots of the companies on my blog to show you how they offer these add ons:
Diet Doc
With Diet Doc, you can add B12 and/or Lipo shots to your order, and this comes as a SEPARATE vial that you take a separate shot – so you take your daily hCG from 1 vial, and then twice a week you take a separate b12/lipo shot.
You can purchase hCG from Diet Doc with or without lipo shots added on here:
Weight Loss Results from Combining b12 or Lipotropic Shots WITH the hCG Diet Protocol
These ladies use both hCG injections AND either Lipo injections or b12 injections or both on their rounds – check out their full interviews with the links below.
I also used the LIPO/B12 shots in conjunction with HCG. I felt like I had enough energy to start walking and increasing my distance.

– Natalie
I ordered the B12 Lipo shots for the second half of Phase 2.

I don't think they really did much for me other than maybe break my stalls which happened a lot the second part of my long Phase 2. I take B12 injections weekly due to my medical issues for the past few years so it really just replaced them with the lipo part adding the aminos.

– Jenna
I used B12 and totally recommend them. They helped me feel alert. My hCG was mixed with the vitamin B. But also took the b12 and lipo shots randomly while on hCG for that extra boost. I also used lipo shots during my Phase 3 helped me out a lot. Keeping me in line with my goal and keeping me alert. I still use b12 to this day and lipo shots during the Holidays (i.e. Thanksgiving and Christmas, New Years).

– Tamara
I also had a ton of energy when I took the b12 and I was on such a high from losing all the weight and feeling lighter. I started looking forward to working out and eating healthy.

– Carlee
So what do real people in real life think of Lipo shots?
Alright, so now we know a little of the science, a little of the theory on what people THINK will happen or how it will help based on the science….but I find this is not always that useful in itself. Sometimes something can seem super factual, except that in real life, it just doesn't happen as the science seems to tell you it should.
I did me a little poll of my hcgchica email list – all real hcger ladies and gents who have firsthand experience with this stuff.
A few important notes:
A large percentage of people I polled about this felt the Lipo shots and b12 shots were very helpful to them.
I was surprised to find that one of the main ingredients, Inositol, has VERY positive reviews by women taking it who have PCOS – this is unrelated to the hCG diet. They reported feeling a sense of calm, and from my research it appears that it helps reduce testosterone levels, which is one issue with PCOS. More details on this below.
Okay so the results are in and out of my tallies:
2/3rds of those who responded felt the shots helped significantly, while
1/3rd didn't notice a difference.
Some have done hCG both with and without these extra shots and said they felt different or felt their results were better with them vs. without.
Total hCGer feedback on Lipo/MIC/Ultraburn with their hCG Program:

59 replies total
13 replies felt no difference/didn't help
46 replied said helped them fairly significantly in some way

If you'd rather read, all their written responses are below!
Why do Lipo shots and b12 seem to help some and not others?
To me, this is not based on the ingredients themselves working or not working – it's whether or not YOUR body needs those ingredients or not. And you probably won't know that until you just do a trial.
Lynda's Experience with Lipo Shots: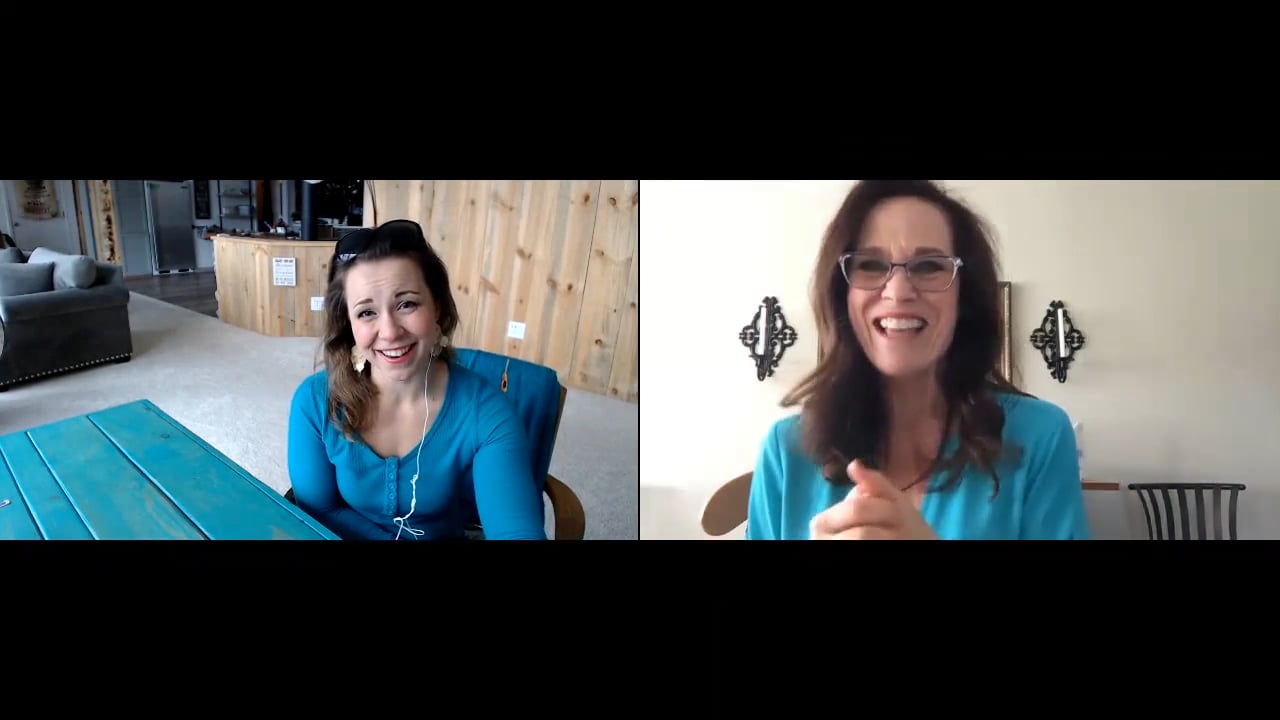 Watch Lynda's Full Interview here
Natalie's Experience w/ Intramuscular Lipo Shots: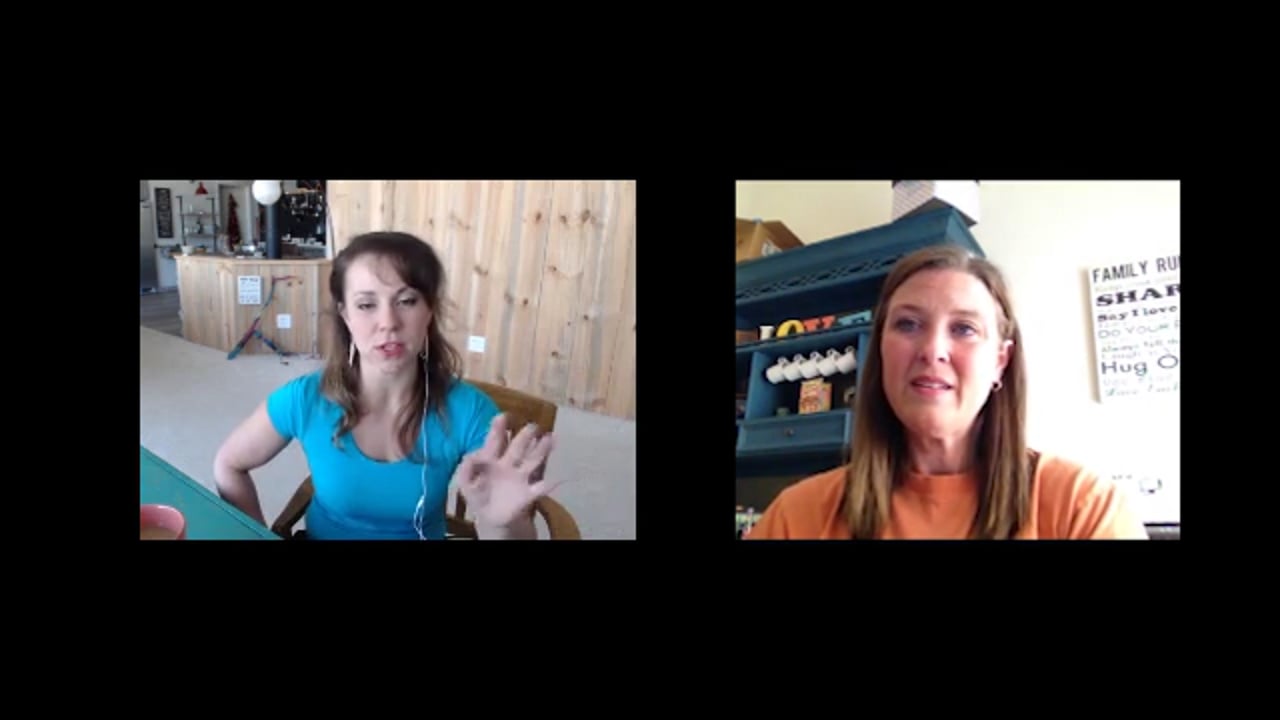 Watch Natalie's Full Interview here
Jenna's Experience with Lipo Shots: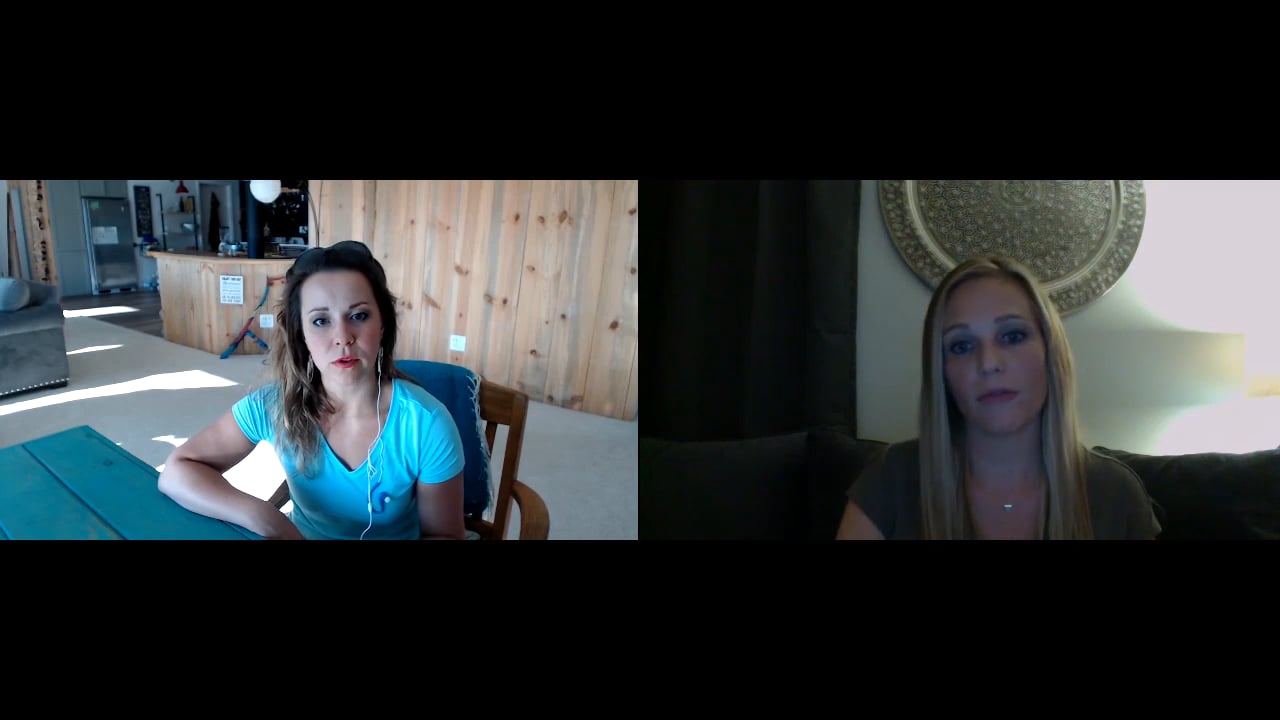 Watch Jenna's Full Interview here
Pamela's Experience with Lipo Shots on Phase 3: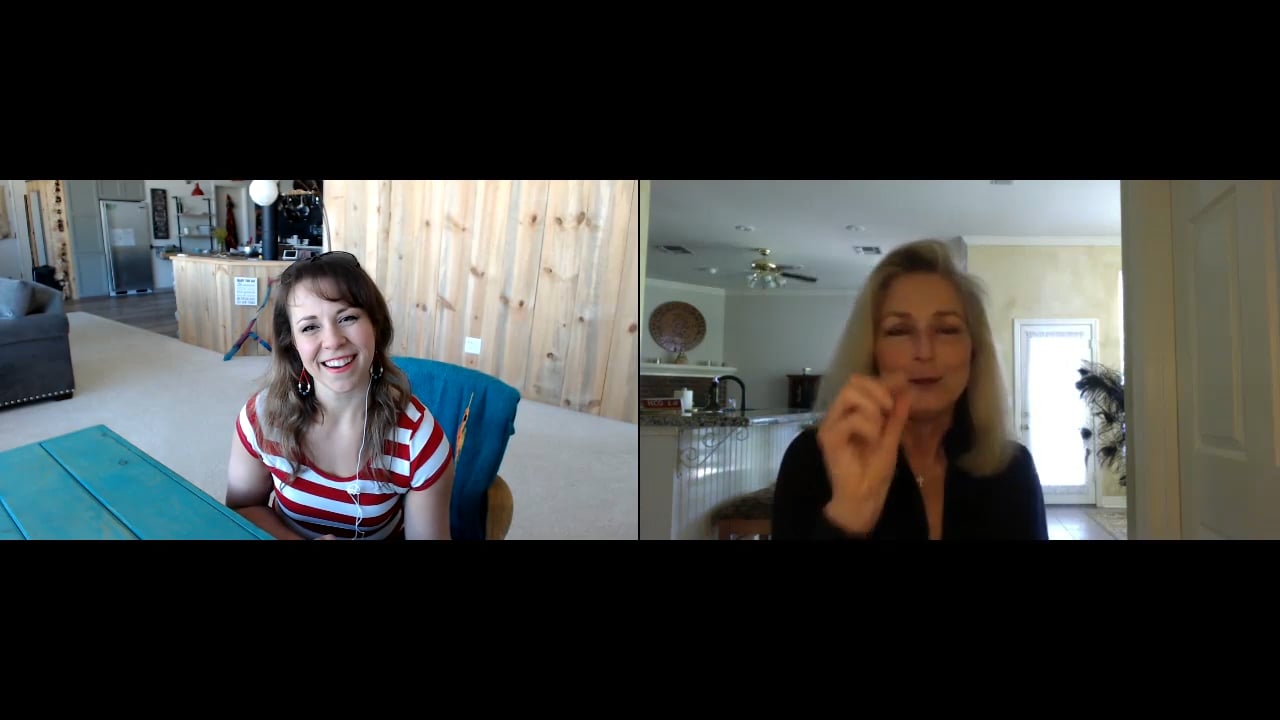 Watch Pamela's Full Interview here
Tamara's Experience with B12 & Lipo Shots on Phase 2 & 3: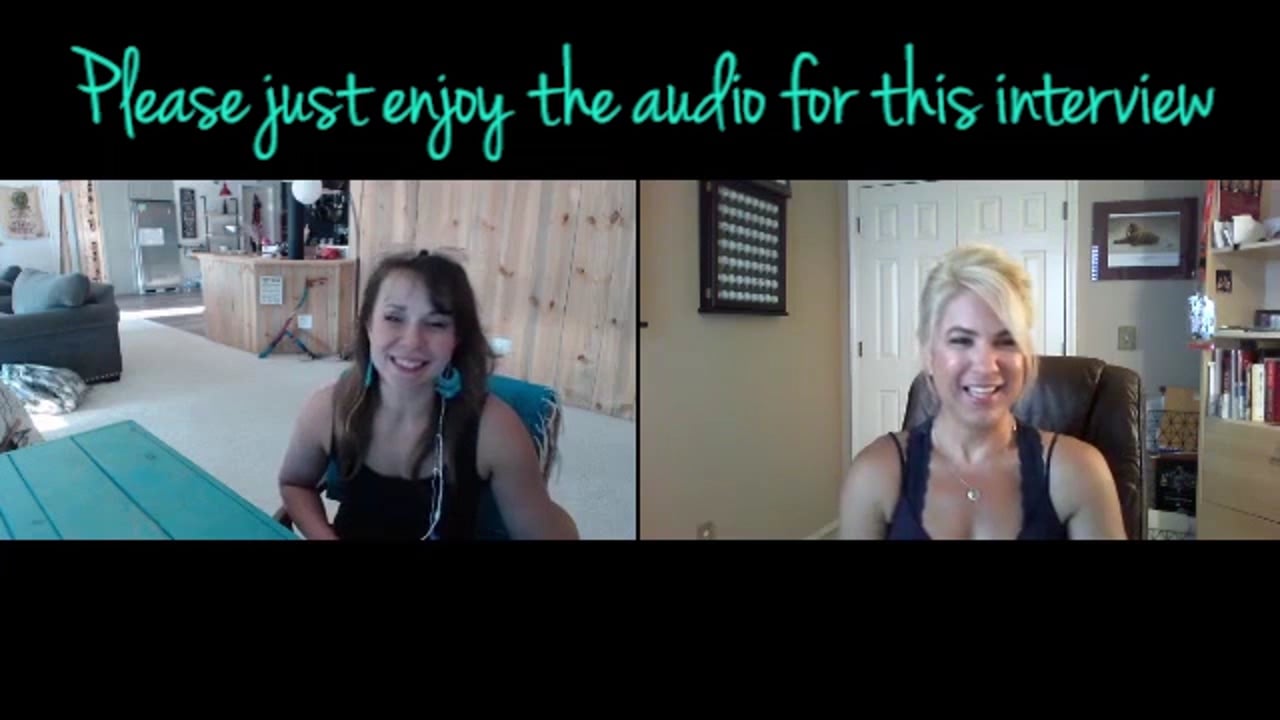 Watch Tamara's Full Interview here
Carlee's Experience with B12 & Lipo Shots after hCG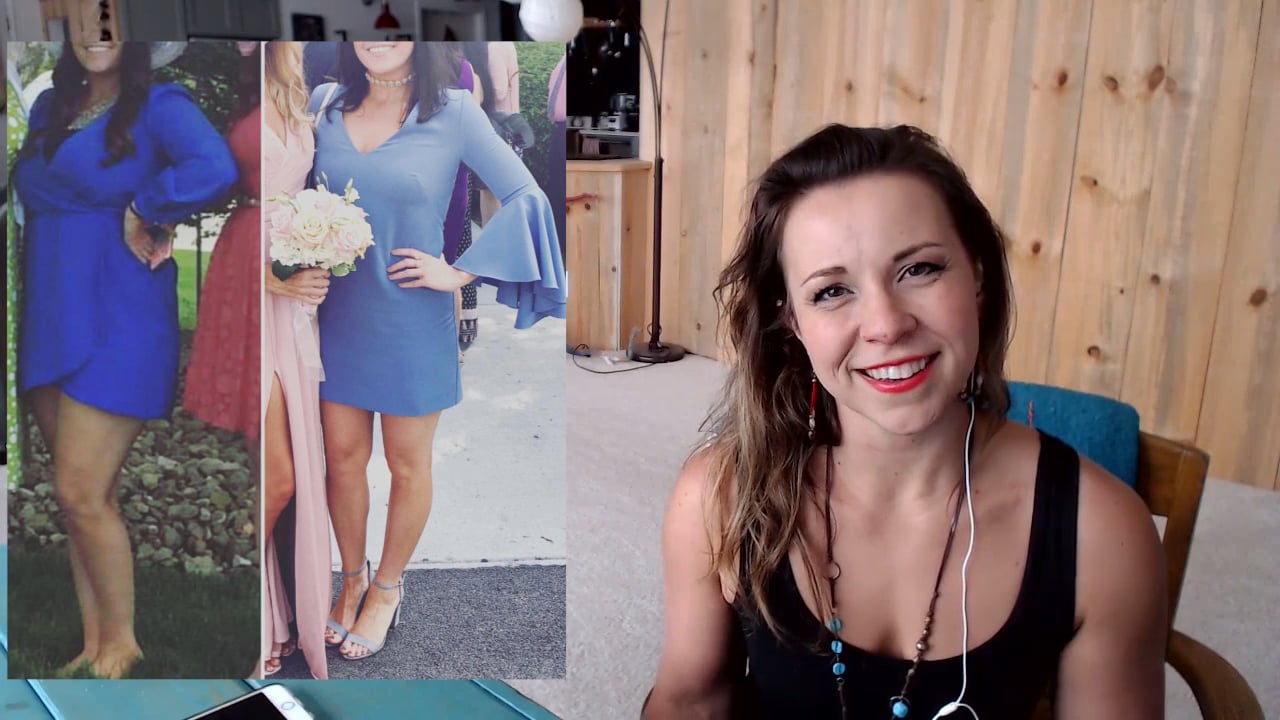 Watch Carlee's Full Interview here
Thomas' Experience with Lipo Shots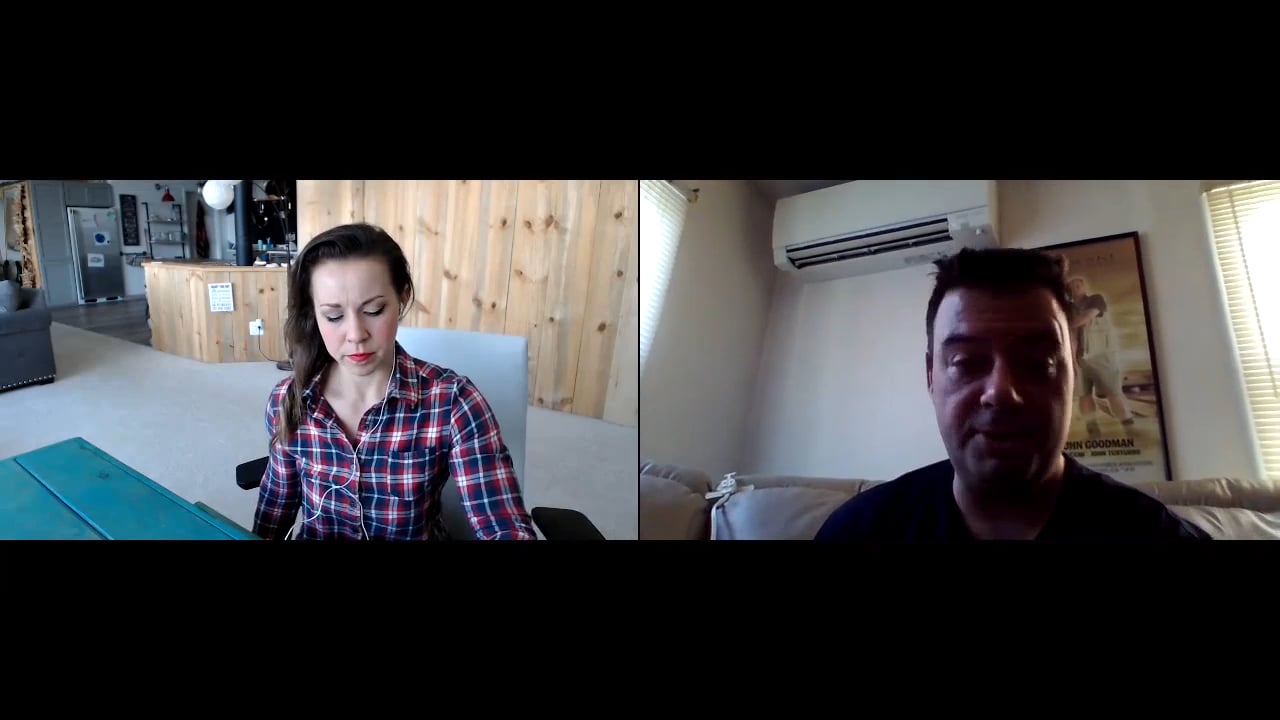 Watch Thomas's Full Interview here
Lyndsay's Experience with Lipo Shots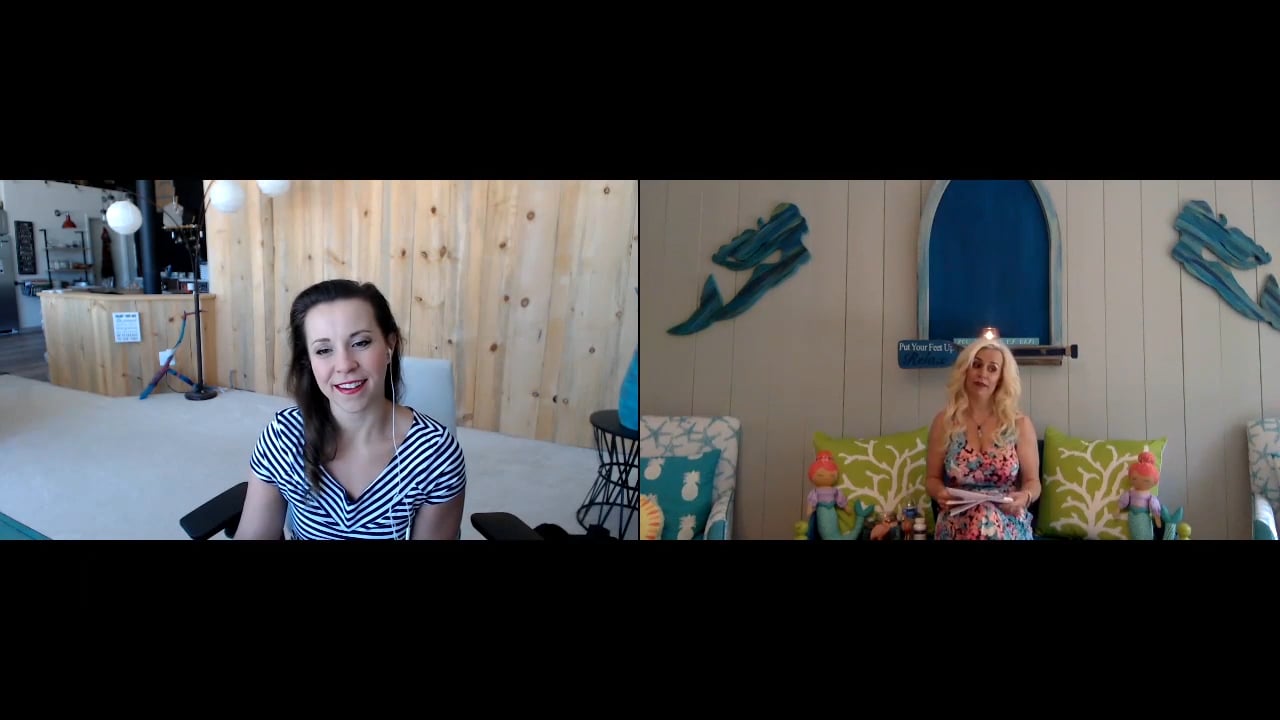 Watch Lyndsay's Full Interview here
Heather's Experience with Lipo Shots
Watch Heather's Full Interview here
Linda's Experience with MIC Shots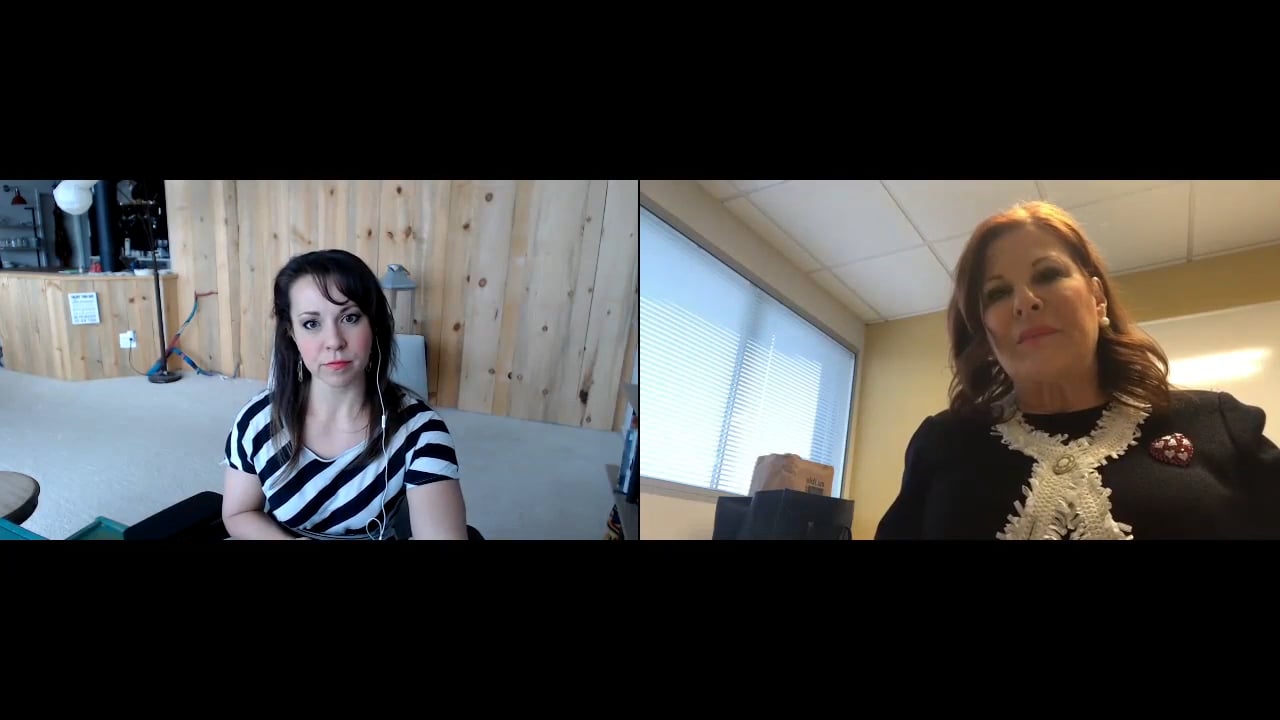 Watch Linda's Full Interview here
Note about potential allergies:
Some have SULFA allergies. One of the doctors at Diet Doc said this:
"Some people with Sulfa drug allergies react to the B vitamins in the MIC+ shots and the MIC caps. All patients with sulfa drug allergies are alerted to this rare possibility and told to watch for a mild skin reaction (which is typically the extent of the reaction). For patients with known significant reactions we have the possibility of compounding the MIC without the additional B vitamins in there."
Feedback on Lipo/MIC/Ultraburn
We are going to show everyone's input this way:
YEP hCGers
and
NOPE hCGers
Again, out of my little "poll" 2/3rds of you ladies felt the Lipo or MIC shots helped significantly enough to be worth it, and 1/3 of you felt no different than normal.
Yep hCGer 1:
I had energy! I have tried hCG with and without Lipo shots, I swear by them I don't think I would have made it though my round without them.
-Vonny
---
Yep hCGer 2:
I am on a round right now. I've done the HCG program many, many times. I bought my injections with both b12 and lipo. I'm hypothyroid so maintaining my goal weight is EXTREMELY HARD for me hence the repeated rounds. Plus, I'm a sugar addict. I tried injection one time before but all my other rounds I used sublingual drops through hcgbodyshapers.com but the FDA recently shut them down (March 23, 2017). They were very effective drops and only $120.
Anyhow, BIG TIME difference with the added b12 and lipo. BIG TIME! More energy and no first-week withdrawals from reduced calories and carb withdrawal!! Cost more but if you need the added help I highly recommend it. I struggled in the last 2 years maintaining my weight and each time I started the HCG program in the last 2 years I couldn't get past the first week due to carb withdrawal and feeling very tired. The first time I tried injections I didn't get the added b12 and wow! What a difference if you struggle.
-Sarah
---
Yep hCGer 3:
Yes I have been using the b12 with lipo and I see a huge difference in energy hunger and losses. I'm in my fifth round and I think my body over the years (or maybe old age ) became used to this way of eating. This seems to have taken me back to almost the same as my first rounds. I don't see major losses on the lipo days but I do tend to see them the following day.
Its methyl – it stings! I take it every other day. That is to your awesome tracking journal I am seeing all those results. I did several rounds RX sublingual ( local Dr ) and I had good losses and energy levels too vs plain injections but still hunger.
It could been due to my body not being as used to Hcg then but now adding it to the injections I'm seeing those results again and even better losses
So something there I think?
-Susan
---
Yep hCGer 4:
I did use the mic/lipo during the shots and afterwards. I did notice more energy and also feel like I had more fat loss.
A lot of days I didn't even eat 500 calories and In previous rounds I would have no energy at all and feel really lethargic. When I did the lipo/mic along with the HCG, I never felt that way and I woke up each morning with huge amounts of energy. I lost more inches during Phase 3 when I used the Ultraburn than other rounds.
Also I did want to note that my rounds were usually 40-42 days not 21.
-Kim
---
Yep hCGer 5:
I used the B12 Lipo Methylcobalamin shots during my injection rounds and I felt more energy and I also noticed that I didn't experience as much hair loss compared to my previous drops rounds. Bear in mind that the hair loss and the low energy levels on previous rounds could have been from doing the drops. As you know, I am not a fan of the drops now that I have experienced the huge difference between them and the injections. I do not feel that the B12 aided in any additional weight loss. I tried the B12 Cyanocobalamin and did not like them as they burn a lot during injection. The Methylcobalamin are great and pain free. Just my humble opinion 🙂
-Denise
---
Yep hCGer 6:
I take mic/b-comp+carn+lido injections Monday Wednesday and Friday all thru my 40 day round and still have some left over and the doc told me to take them until I run out and I still have a 1/2 bottle left…
I was never tired on P2 and never felt run down… I will take them again on my next round.
-Beth
---
Yep hCGer 7:
I have used the ultra burn during phase 3 and found that I continued to lose weight. I like having them in this phase as it keeps me on track to not overeat. Have done them three times and will keep using them. Just started another round this week and will do the ultra burn again. I luv them.
Though the structure point is good I have to say admittedly that I did cheat a bit but still lost weight. Moderation is key but staying close to the 800 calories was also in mind while on the ultra burn. For me I am always self conscious about what I eat. If I cheat I figure out the calories i am over and then jump on my elliptical — setting the program to insure I work them off. This is pretty much how I managed on the ultra burn. Not taking it I noticed a change as well gaining only a pound in 4 to 5 weeks but still watching but not as stringent. Hence the pound. I am really happy with this entire program. Glad my friend shared it with me.
-Rena
---
Yep hCGer 8:
Thanks for reaching out. I started using the Lipo 10 shots in conjunction with the HCG and liked the results so much that I continue to take them for health and vitality, months later. For me they make a big difference.
I take Lipo10 shots weekly. They include the following: Methionine, Inositol, Choline, Methylcobalamin (B12), L-Carnitine, B1, B2, B3, B5, B6
I find that my energy is stable throughout the day. I work out a few times a week and see the added results in muscle tissue and fat loss.
-Rose
---
Yep hCGer 9:
I used the ultra burn and I loved it. it really help a lot to keep you in check after you finish the HCG program. I totally recommend it.
I felt it helped me keep the weight off and it gave me energy…even when I ate bad….especially at the beginning of P3 when you feel a little weary and insecure….. it help keep you keep focused.
-Cynthia
---
Yep hCGer 10:
I did the lipo shots with b12 along with my hcg and I have to say I never had so much energy in my life.
-Amanda
---
Yep hCGer 11:
I used the Lipo shots while on HCG and continued on them through maintenance. I LOVE them! They give me amazing energy, and they are worth every penny. I take them 3 times a week, but whenever I miss for any reason I definitely notice it in my energy level. I believe in my case, they helped me be successful on the diet.
-Sheila
---
Yep hCGer 12:
Hi I have done an assortment of these shots on and off the hcg. The ones that work the best for me are a particular brand called lipovite. I had successful weight loss when not on the hcg with these and when I tried other lipotropic injections I had little to no weight loss. The plain b-12 are useless but the lipovite has things like choline and other ingredients that assist your liver in flushing out fat. Now I do take it on the hcg and I can't tell you if it helps. My weight loss on the hcg is very slow compared to the average. I won't lose any weight for like 5 days then I will drop 4 pounds. Right now I am on week 3 and I have not lost anything so I am waiting. I know my body and right now I can tell I am dealing with inflammation, constipation and my period! In my opinion I would save the lipovite until during P3. Hope this helps!
-Michele
---
Yep hCGer 13:
I have done two rounds without this but this time I did a b12 / mic injections Groupon five shots and I really did notice a difference. Usually I went to bed super early but this round I do have more energy. Hope this helps. You have been so awesome and I always appreciate your advice.
-Joanne
---
Yep hCGer 14:
I used the MIC shots with B12. I noticed a big difference with them. My energy remained high most of the time, I feel it made the whole process quite easy and made my body feel supported even as I had a big reduction in calories…
-Katie
---
Yep hCGer 15:
I have used lipo shots during my first round and now on my second round and I can honestly say that on the first round there was never a time that I felt sluggish or depleted and I followed Dr Simeon's protocol tooth and nail while using it. It really does help. I am currently on my second round and decided to come from under the umbrella of a clinic and administer the hcg independently and so I ordered the hcg combo with the lipo and opted to continue in my regular exercise routine. I questioned whether I would have the strength or energy to forgo a workout during hcg as I did not include one within my first round but I will say that it has been 15 days and I have lost a 15.5lbs. I feel great even with a hard core workout. Thank you for the research and for keeping us all current with new and refreshing information regarding the protocol. I truly appreciate what you do.
-Salasha
---
Yep hCGer 16:
I have been using MIC with B12 and they do give me some energy, but it is not consistent. Never used the ultraburn.
-Susan
---
Yep hCGer 17:
I used the B-12/Lipovite combo shot that was given to me each Monday during the protocol. I think that everyone needs these shots to go with the program.
-Angela
---
Yep hCGer 18:
I am currently doing a round. This is the first time I have added the lipo shot. (It is called Vital Lipo, I believe.) I think it has made a big difference! I definitely have more energy and my mood is better as well. It has made this the easiest round I have done. I was thinking there was b12 in them as well, but I could be wrong.
-Abby
---
Yep hCGer 19:
I'm using the lipo shots and B. They have boosted my energy as well as my ability to lose while on the HCG shots! My first round of HCG there were days I wouldn't loose anything. This is my second round and I'm consistently loosing 1-1/2pd a day. Thank you for offering this on your site. I ordered them when you posted about the new pharmacy. It was super easy to get the script from the doctor. And I had them within a few days of ordering.
-Rebecca
---
Yep hCGer 20:
I used the Lipo 10 shots with the HCG shots and then by itself afterwards.
The first time around was just HCG- and then the second time I added the Lipo 10 with the HCG- and now I am just maintaining with the Lipo10.
I ordered mine through Rejuvi Medical.
I noticed a significant difference in my hunger levels as well as my energy levels.
I also felt very low energy and hungry after my HCG regime while I was maintaining- and would slowly start to gain some of my weight back, so I started to take the Lipo10 by itself- and saw a difference.
Any days I forget to take it- I am hungry and my energy level drops a little.
I turned my friend on to it- and she has been taking it for a month by itself (as she doesn't have a real weight issue) and she has lost 8 lbs and saw a difference also in her hunger and energy level. She exercises a LOT – but hasn't been able to lose weight- and she didn't know why.
She now swears by this.
-Chris
---
Yep hCGer 21:
I have used both the Lipo and the B12. Honestly, I see no difference between the two, but either one of them do increase my energy quite a bit. 🙂
-Loretta
---
Yep hCGer 22:
I think the lipo shots help a lot. I did 3-4 rounds and used lipo for the last one. It definitely reduced my appetite. If I ever have to do another round, I'll definitely use lipo shots with it. Because of the appetite suppression, I might use lipo shots alone if I had 5-10 pounds to lose vs doing another hcg round.
-Fresco
---
Yep hCGer 23:
I've only done 1 round of HCG, but I wanted to make it the BEST I could so I added the LIPO with b12. It was intimidating taking the injection since the needle is an entire inch long!!! I had several people administer it to me for the first week and a half before and learned which method was less painful. Ultimately I found that it was easier to give myself the injection slowly and it was painless!!!!! Outer thigh while sitting down was easiest for me. With that said, I had more energy while on the injections and VLC diet than I did before starting HCG. It was during P2 that I began walking again. I am up to 4 miles and now I'm starting to jog portions of that!!! I highly recommend taking the LIPO/b12 with HCG!!! I won't do it without…
-Natalie
---
Yep hCGer 24:
Hi I use the Lipo mixed with B12 and injected IM.As with the hcg your trusted sources are the way to go to purchase this. I recently bought some from another source and haven't been happy with it at all. First they sent no supplies or instructions. Thankfully I already had some supplies and knew how to inject. I find I lose more belly fat with the Lipo than without. This round where I have been using the inferior stuff I haven't lost any belly fat it's all been in my legs! I continue to use the Lipo in P3 and then cut back to once a week in life.
-Marilyn
---
Yep hCGer 25:
I used the vitamin B with my Hcg. It gave me a lot of energy. I never felt drained or deprived. I also took the Lipo injections during Phase 3 which seemed to help me stay focused and balanced. In other words, not craving junk food, etc.
I still use the ultra Burn which has a mixture of amino acids and vitamins But instead of every other day, once or twice a week. I have kept my 50 pounds off for a year now and my lean muscle mass at par.
-Tamara
---
Yep hCGer 26:
I used the Lipo and since working full time and 70 years of age thought I should help that wonderful liver. I did not loose more but felt great. I thought it was worth the health investment and I look much thinner than the actual pounds lost. Hcg diet works!
-Pearl
---
Nope hCGer 1:
I did both and I didn't lose any weight doing any of this diet, waste of money and effort.
– Lynn
(Rayzel note here: To not lose weight on a 500 calorie diet, regardless of whether lipo/b12 is used, means something is wrong – she is likely dealing with other imbalances in her body that need to be addressed – if you have this experience, please see my post on addressing other hormone issues here.
---
Nope hCGer 2:
I used the Lipo/B12 combo, and I have to say I didn't notice any appreciable difference. If I go for another round I won't be spending the extra money for these extras.
I was expecting SOME kind of improvement esp with B12 AND the lipo….but….nothing.
-Brenda
---
Nope hCGer 3:
I received the once weekly lipo injections given to me at a clinic and I honestly did not feel anything at all from them. I have not done HCG without them however so it is hard to say whether they actually helped me or not. I do know that I was not at all energized or in a good physical state during HCG. I could hardly get out of bed the entire time. I am researching trying to find new ways to help me with my energy levels. Thank you again for everything you do!
-Megan
---
Nope hCGer 4:
Just an FYI. I wanted to try it but the injections bothered me. I injected the lipo in the upper buttocks area and I became sore. The area was swollen and bruised so I stopped. Perhaps I was doing it wrong. I never tried it again.
-Robin
---
Nope hCGer 5:
I used Diet Doc for my first rounds of HCG. Ultra Burn did not help me. I refused any other product from them.
-Malinda
---
Nope hCGer 6:
The ultra shot made me feel funny like a shock to my system, a little hyper and woozy at the same time- so I only got one.
-Gloria
---
Nope hCGer 7:
I tried both the Lipo and the B12 with my injections. I could tell absolutely no difference. I wanted to, but nothing, nada, zilch. Wasn't worth the extra money for me personally.
-Lisa
---
Nope hCGer 8:
Hi. Yes I used the MIC shots. Not sure if that's the same as Lipo but I'm pretty sure it is. The burn was just unbearable for me. I found out that if you are allergic to sulfa you should not use use this. Not sure if that's why it was so painful. I'm am currently on HCG and not using it. I haven't noticed much of a difference yet. This prob doesn't help much.
-Carrie
---
Nope hCGer 9:
I've tried the lipo twice, once in conjunction with the B12. I noticed a positive difference in that I had a little more energy when I did the B12 and Lipo combo. When I did the Lipo by itself I didn't notice any difference.
I probably will not use either one going forward because the difference for me was not that great compared to the extra expense.
-Madelyn
---
Nope hCGer 10:
I just finished a course about two weeks ago. We did the LIpo/MIC shots throughout it and I still have about six weeks of them left. I find them difficult to myself so I have a co-worker that does it for me three times a week. I honestly did not see much of a difference between the couple weeks that I did not take them because I could inject myself versus the times when I'm on them. I am about to start another 50 day course of hCG but I did not order the shots this time. I'm going to try it without and see if there is any noticeable difference.
I did hCG for the first time about 4-5 years ago and they did not do them then and I don't remember having any issues and I lost just as much weight.
Thanks again for the great resource and sharing your experiences!
-Angela
---
Nope hCGer 11:
I did a round of lipotrix b12 shots before ever doing hcg. I definitely could tell they increased my energy and my mood! However, when I did them at the end of my 1st round of hcg ( P 2) I did not notice any difference at all. And no added loss either.
-EES
---
Nope hCGer 12:
I have tried the B12 lipo shots but don't notice anything different.
-Andrea
---
Nope hCGer 13:
I used them a while back, only once because 1. I didn't notice any difference & 2. It seemed to give me weird enormous spots which would appear almost anywhere. They stopped right after I finished. Hope that helps a little!
-Sinead
---
Yep hCGer 26:
I use the Lipo injections each time I do HCG. They are definitely worth it. About one hour after my injection, I have a TON of energy which lasts about 4 days. I generally take 2 shots weekly and have energy from the time that I rise (around 6 am) to around 10:00 pm. I am more alert as well.
-Jana
---
Yep hCGer 27:
I am doing the Lipo while in p2 what a difference. Love it ! Have a ton of energy.
-Sallie
---
Yep hCGer 28:
Hi Rayzel. I have used lipo shots and B12 with my HCG injections. When I went to a doctor, my HCG included lipo. Then I went once a month for an additional B12. I liked both. When I finished my rounds of HCG, I continued the B12 shots. I stopped them after 6 months, but I think I may go back to them. I have tried giving them to myself, but I think that's too hard- big needle! I will most likely go back to my doctor for them.
I do feel like the B12 increased my energy level. My doctor told me the lipo would increase weight loss and help with hunger while on HCG. It seemed to work for me!
-Sue
---
Yep hCGer 29:
I used both, but my situation is specific to my own needs.
I am compound heterozygous for the MTHFR genes. In short, I have to supplement with methylated B12 because my body is missing the enzyme to turn B12 into the cellularly available form of methylfolate. I have used B12 shots for the past five years. The addition of the B12 does provide the energy boost I needed during the diet.
I did notice a boost in my energy with the MIC from Renuvi (lipo in the other brands?), and an overall sense of feeling more in control of my cognition and alertness.
An additional fact in this whole HCG process is what the HCG/B12 shots have done for my migraines. I suffer severe, chronic migraines (average from 20-25 migraine days a month, and yes, I am not kidding). Both times I went on the HCG/B12 diet (five years ago, and last month), my migraines days dropped, significantly. I am just finishing up phase 2, and am on day three of the diet without HCG prior to increasing my caloric intake for phase 3. Within two days of no HCG, my migraines came back, after having only three migraine days during phase two.
My primary care physician is speaking with a migraine peer group about the potential of HCG supplementation as a preventative for chronic migraine.
Debra
---
Yep hCGer 30:
I used them (lipo and b12) in my first two rounds and felt like they made a huge difference in energy.
I did not use them for rounds 3 and 4. I would definitely recommend it.
-Nisa
---
Yep hCGer 31:
I have used HCG with lipo and without lipo. The first round was without, did 3 weeks. (Purchased through a doctor's office) Had no energy, was starving all the time. I also did not have the hcgchica guidance from your blog. Lost 12lbs. 🙁
Second time around, I did 46 days hcg with lipo. I had ENERGY!!! and I was not STARVING!! I followed your blog and watched all the videos. I kept a food journal, weighed myself daily. Did my measurements once a week. I did not workout(no weights, only lite cardio). Lost 30 lbs. second round.
During Phase 3 I used Lipo. I worked out during Phase 3, riding my bike(I have worked my way up to 40 miles as of yesterday) The Lipo, has helped, it has given me energy, and has helped me lose another 5lbs. Now, they did not send directions on how much to use or how long to use. I spoke with their customer service a few times. I did not know that it needed to be injected into the muscle. I was injecting in the same areas as HCG.
I ordered more syringes and will be doing another 30 days. ( I have been off for 20 days)
I hope this is helpful. I also have hypothyroid and postmenopausal, 51 yrs. old. And I have been a personal trainer for 24 yrs. I stop training after a medical incident and my weight started to climb. My husband at the time of this incident was in Afghanistan at the time. That is a story for another time.
I hope this information was helpful.
-Nadine
---
Yep hCGer 32:
Hi – I took lipo shots in conjunction with the HCG shots and would highly recommend them. I did have a lot of energy and noticed a difference when going to P3 and no longer taking the lipo shots. I'm only on week 3 of my P3 and just started taking the lipo shots again. I've lost a little bit more weight since resuming the shots and feel like it's attributed to the fat burning qualities of the lipo shots.
-Sabrina
---
Yep hCGer 33:
I swear by the B12 and the lipo with the hcg.
-Toni
---
Yep hCGer 34:
I ordered the UltraBurn MIC B1 B12 shots. I inject 1/2cc or 1/2 mL (one full syringe- the ones we use during the P2 of HCG) subcutaneously into my abdomen every morning. I have noticed that if I don't inject it early enough in the day, then I am wired at night and have trouble falling and staying asleep. So, now I am sure to do it first thing in the morning without those side effects. I am on my 15th injection. I skipped the weekend because I just forgot and then continued the QD injections the following Monday. I am not blown away with the energy it gives me. It is more like a nice steady flow, unlike the jolt that coffee gives me. I have not had to drink coffee every morning due to the nice gentle boost of mental and physical alertness the injections provide. Overall I am satisfied with the benefits. I question whether the QD subQ injections were more or less effective than the Q72hrs intramuscular injections I have seen on other websites. These injections do burn going on and there is more to inject then the HCG from P2, but it's not unbearable. Just be sure to pinch the skin during injection and then press firmly on the site for 30 seconds afterwards to avoid a bruise. I skipped the pressing part after one day and got a nice green bruise, so now I am sure to press on the site afterwards and I don't bruise.
-Heather
---
Yep hCGer 35:
Having experience with MIC, I can share this……the higher the concentration of ingredients, the better the results. The MIC filled by Complete Pharmacy out of Miami via USShots from Seattle had a 25mg/50mg/50mg configuration. The mix prior to 8/17/16 was almost doubled ingredients and worked much much better. It was ideal for extra 2-3 urinations the first day. But no extra energy day 2-7, only on day 1 of shot.
The cyanocobalamin (B12) does not need to be refrigerated, however it is the least ideal form of B12. Please compare methylcobalamin to cyanocobalamin for more information on this. I have injected 1 ml of the methylcobalamin (refrigerated product intermuscular) alone with far better and lasting results weekly.
-Jenny
---
Yep hCGer 36:
Have tried Lipo shots when I went a clinic they were the intramuscular kind and they were fabulous! Great energy and better weight lose. They really gave my liver a boost.
-Joy
---
Yep hCGer 37:
There is no question I have more energy for a few days after my shot (mis of b-12, b-6, Lipo). I also show a nice drop on the scale the next day- but it's really water weight bc I typically blank on the scale next two days. But that's okay- I like the energy bump! 🙂
-Nik
---
Yep hCGer 38:
I have used the Lipo Mic ultra burn separately while doing the Hcg for two consecutive rounds. I lost 22 lbs. Not mixed together, but separate injections. I do not think the refrigeration is good for the vitamin B! I also used it for the P3 stage and swear by it. I am still using it and will continue to use Lipo Mic ultra burn and B12 alternating days.
Mic lipo ultra burn Monday, Wednesday, and Friday. B12 Thursday and Tuesday.
I would be happy to tell you that it helps when exercising. I train with free weights and run. I need the added energy for my workout program.
I love the new company that you added! They have, by far the best customer service.
Oh and I forgot to mention a really important factor as well. While in p3 stage I was still burning fat. I still am in phase 4, too…..i can see it melting off. I still would like to lose 5 more lbs. Although I'm not sure I can get there.
-Stacey
---
Yep hCGer 39:
I have done 3 rounds of hcg. Two rounds 7 years ago. Not very successfully.
Now 4 kids later I have done a very successful round of shots with my Dr.
she has been giving me the B12 mixed with the lipo.
Now as for plain lipo I can't answer for that.
But the B12 it really does give you a bunch of energy. B-12 is really know for that though.
As for the lipo mixed with my shot. I find that after my shots it makes me not have cravings. And or not as hungry. I have had them every other week for 6 weeks. It does seem to affect the scale right after the shot, I loose right away. Although it could just be my body.
-Michelle
---
Yep hCGer 40:
I have used all 3. The B12 was not effective for me. The Lipo WELL worth the money. The last round I did not buy them. Inches lost was not even close to the times I did use them. In fact I would never order without the lipo again. The ultra burn….. I used them one time during P3 and felt they helped to keep the inches lost better and also felt that I had more energy however I cannot give that totally to the shots because at a lighter weight there is more energy. I have had a set back and just ordered what is hopefully my last round of hcg WITH lipo. I did not order the ultra burn but may do that when I am closer to the end of the round. Love the lipo… well worth the $$$$$. Hope this is helpful to you and others. PS. I think the others are a separate shot for the lipo and for sure the B12 is a separate shot that is intramuscular and really should not be given by yourself. When I had those, I was going to a local provider and a nurse administered the shots with a much longer needle than the hcg shots. Did not feel they were worth the $20 each.
-Ruth]
---
Yep hCGer 41:
Hello, I've used b12/Lipo thru my HCG journey. I'm in the maintenance phase now and still get them weekly. It definitely gives me more energy. Recommending for all HCG peeps. : )
Angela
---
Yep hCGer 42:
I have used Lipo and I think it definitely helps. On one phase 3 I used it and only rebounded 5 lbs and kept the weight off until I had foot surgery and then it all went to hell. I think it works a lot better than taking B12 orally, which the brick and mortar clinic here offered, despite it being "pharmaceutical grade" B-12 (whatever that was supposed to mean besides charging more). If you have a big enough syringe, you can load them in the same shot. One company said to administer subcutaneously, not intramuscular. Another says intramuscular for their B-12 shots and sends huge needles which for me are just a no-go. (cancer survivor, hate needles now). B-12 should not be refrigerated, so it should not be mixed in the bottle with the HCG. Overall, I think it did help with fatigue and if you aren't hungry and tired, it is much easier to stick to the program. Cheers!
-Catherine
---
Yep hCGer 43:
Hi Rayzel, funny you should ask this…I'm in week three of a round and I'm so tired every day by 3pm I can hardly hold my eyes open!! This is the first round I've done in a long time and the first one without the lipo shots. I'm calling to get a refill on them tomorrow and take them for the rest of this round. They do make a difference in my energy level and they make a difference in my losses!
-Vicki
---
Yep hCGer 44:
Forgive me… it was RX MIC that I purchased on my round that worked like a dream… it was the Ultra Burn that I didn't feel did much???
-Cheryl
---
Yep hCGer 45:
Yes I take B12 with lipo twice a week on HCG
WORKS GREAT! I'm on my 2nd round of HCG
Lost 35 first round now I'm one week in and 12.5 pounds down for my 2nd and last round.
-Rene
---
Yep hCGer 46:
Lipo Lean +B12 combo injections are great to mix with. so much energy and results are great.
My Lipo B12 shots give me more alert so I better not to use before bedtime. It really keeps your head cleared even on crazy allergy season. Weight loss (I am using on P2) gave me the boost that I needed for first few tough days when you start, like daily 1.5 lb loss. Now I am losing 0.2 per day for the last 3 days but my body fat is coming down so no complaints here.
-Takako
Do You Want to Do a Trial of Lipo MIC Shots with your hCG?
If so, you can add those options on to your hCG kit with any of the hCG Diet providers listed on my blog here.
Your Turn!
Have you tried Lipo or MIC? If so, what was your experience? Please feel free to share your story in the comments below!
Save
Save
Save
Save
Save
Save
Save
Want Motivation?
37,000+ hCGers Join
hcgChica's
Email Tribe
how-to's | interviews | pep talks
Yup, I want this!
Related posts: