Podcast: Play in new window | Download
Subscribe: Apple Podcasts | RSS
Let's chat about the 8 basic keys/tips to a successful Phase 3 on the hCG Diet. You can do this on your own. Or you can take the short-cut with my P3tolife Program that now has over 130 testimonials, as well as many P3 success story video interviews and has been reviewed and endorsed by 8 nutrition professionals.
But I'll do my best here to help you know what to do if you want to go it alone, which is totally fine!
I've learned these keys from real life. Not just theories. I learned from doing things right and doing things wrong and seeing what happened and from others experiences as well.
8 Basic Keys for your BEST Phase 3 Ever
Just click to get where ya want! I really try to break these things down for you and let you know when you actually need to go against this advice.
Resources to Help You DO P3:
Bonus: Common Phase 3 Questions Answered
There's basically three ways you can handle Phase 3
1. the DO-ABLE WAY
Follow the 1 basic principle of Phase 3, see how it goes and be willing to troubleshoot and make corrections where necessary.
(that post is here).
2. the BEST WAY
Be uber strict. This way will essentially take the roller-coaster feeling aspect out of P3. At least your odds of such are much lower. That's what we'll discuss here.
3. the NOT GONNA WORK WAY
Don't take Phase 3 seriously and gain the weight back. Yeah please don't do that. If you want to hear about the time I did that read here.
This article is all about….
The BEST Way to Do Phase 3 of the hCG Diet – Detailed but Stress Free (almost)
If I do a P3 again in the future (which I have no plans for another round at this time- no need), I would actually be equipped to make better choices which would probably make my next P3 go more smoothly should that time ever come.
While I have managed to do most of my P3's with pretty good success (I fall into the category of doing Phase 3 "the Do-Able Way"), I wouldn't say they are worthy of 100% imitation by you guys. Maybe 80% 😉 Hey, I'm a real live woman like the rest of you.
What IS It About P3 That Feels So Scary?
Because Phase 2 is a more controlled environment it often feels reassuring. Phase 3 is different- you often don't feel assured of anything. You're desired outcome is to maintain your weight but the basic "rule" for supposedly achieving this feels pretty vague. This post is all about examining how you can do P3 in the most detailed way possible to make stabilizing your weight a sure thing. Or that's what we hope anyway!
Just a warning. Doing Phase 3 this particular "BEST" way requires that you be pretty mature when it comes to how you handle eating and food because you are needing to be extremely cautious in multiple areas. If you are not there yet (I wasn't), then please read my Phase 3 Primer – the Do-Able Way – 4 Basic Rules.
The following is a more detailed approach to Phase 3 – for those of you can handle it, it can lead to a very stress-free P3.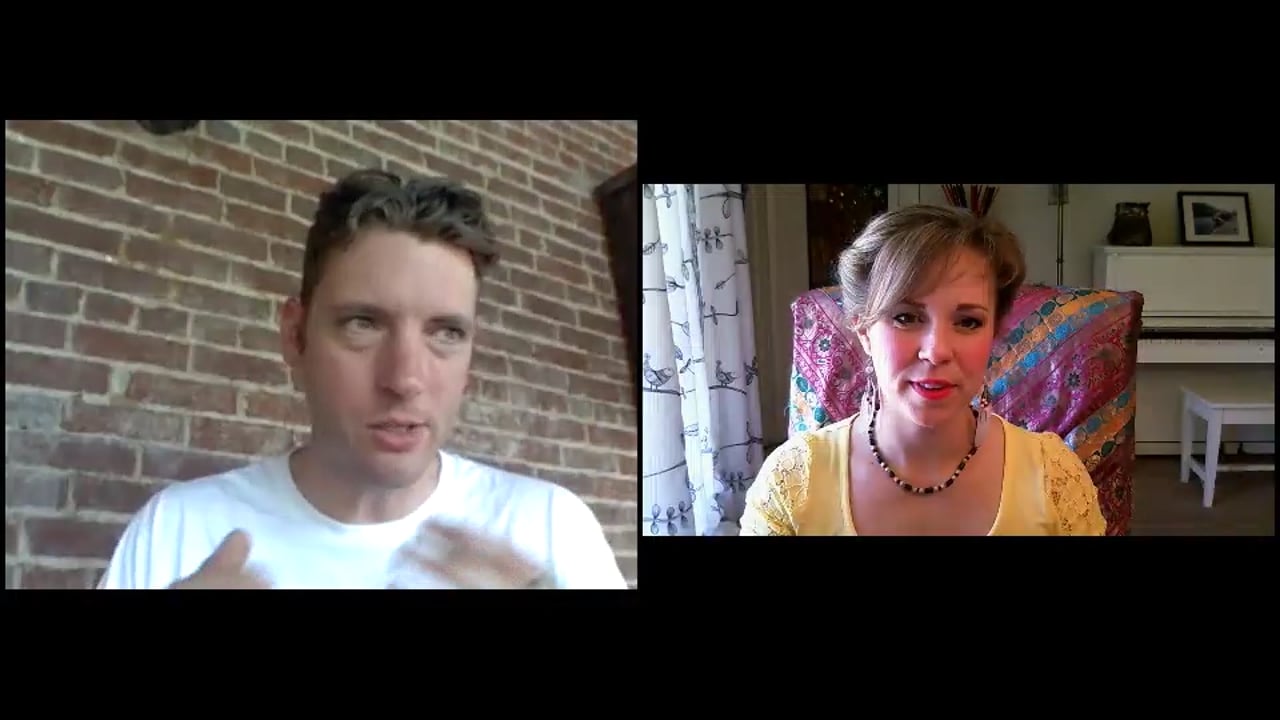 Watch Nathan's Full Interview here
For many women who are either in perimenopause/menopause or who take bioidentical hormones, the following way may be the ONLY way for you to stabilize, so take note!
Are Phase 3 Rules Really that Important?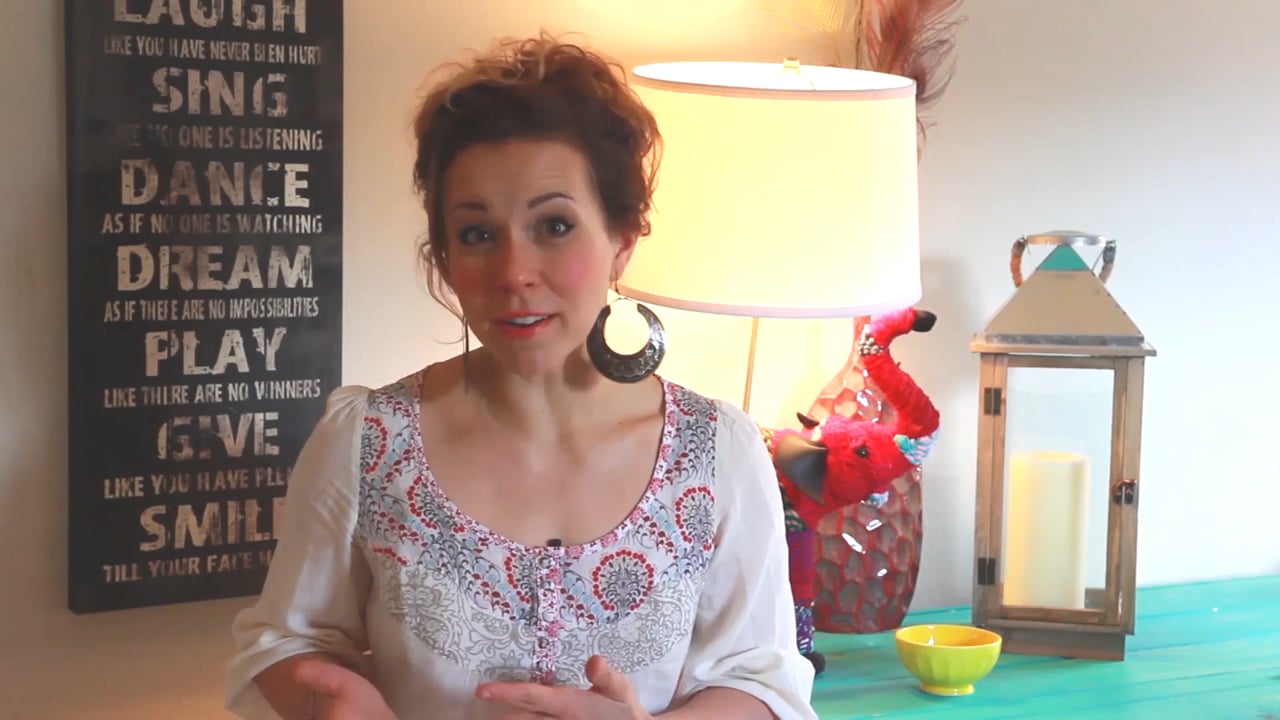 The reason that what we are about to discuss is so important is that I've found weight to be very volatile when you first get off P2 and it requires that you take some special measures in order to help your body get comfortable at this new weight.
If you'd like more convincing, I have 3 reasons I've written about on what I think phase 3 accomplishes.
1. Phase 3 Really Does Stabilize Your Weight
2. Phase 3 Allows Your Digestion to Readjust Back to Normal Eating
3. Phase 3 Helps You Discover Food Sensitivities That Can Be a Barrier to Weight Maintenance
Think about it- you just lost, most likely 20-30lbs- in just a few short weeks. A drastic change just happened in your body that wasn't slow and gradual. Your body has been operating differently than it normally does during this time- instead of getting all it's calories for functioning from food, it's been getting the majority of it's fuel from your fat- it now has to switch back to food as a main fuel source, which in itself I'm sure is quite easy, but to make that switch without gaining weight seems more involved.
Whatever you decide to do, remember it is only for a few weeks- not a lifetime.
Making your stabilization phase go smoothly and successfully is worth keeping out a few foods as necessary so that you can eat them and keep your new body at the same time later!
An Exact PROGRAM FOR P3
Btw, as of March 2017, you can now check out my fully comprehensive tailored-to-phase-3 Phase 3 Program – it's called P3tolife – get the details on that here:
#1- No Starches or Sugars for 3 weeks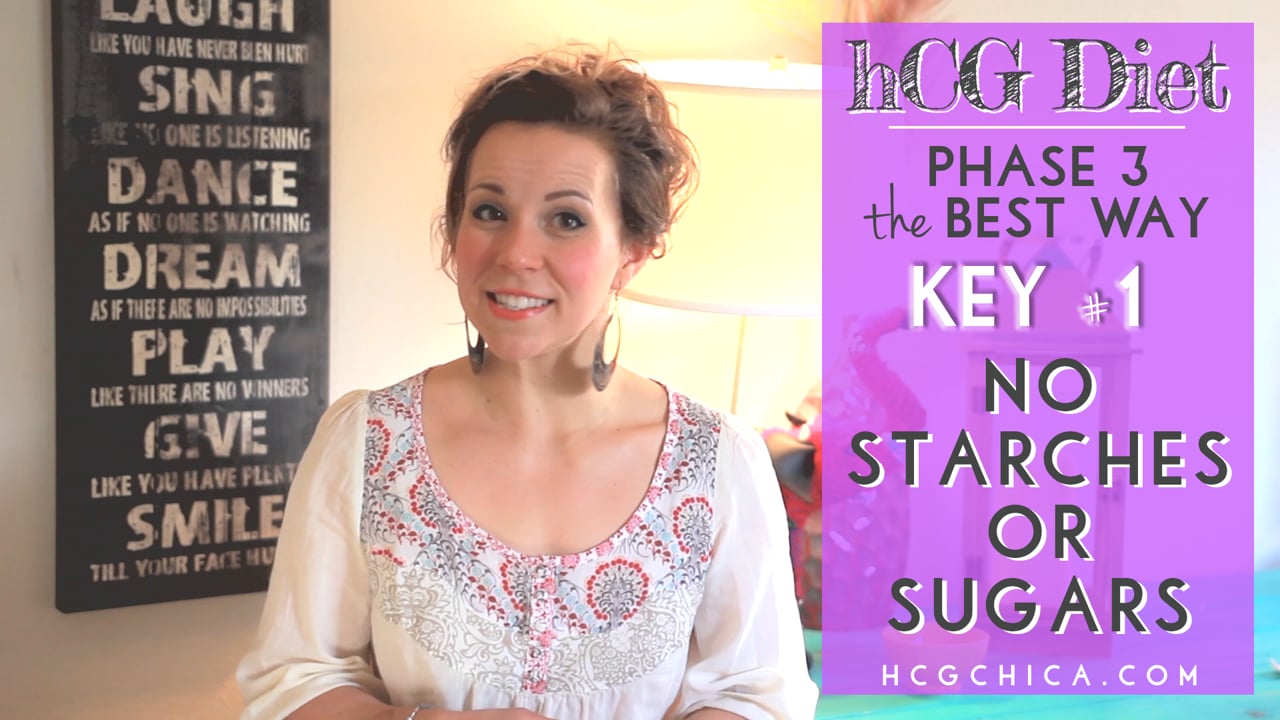 What does this mean though exactly? Basically we're going low carb here. There are either starches or sugars in: Grains, Beans, Fruit, and Starchy Veggies. There can also be hidden starches in pre-made foods – ingredients such as Maltodextrin and the like.
If in doubt, leave it out. You will be so glad you did this later.
To help you though, I've made a P3 foods list for you to utilize – 148 foods you can eat on P3 plus 67 specific foods to avoid.
And WHY? Why leave out higher carb foods? Higher carb foods cause greater fluctuations in insulin levels which effect blood sugar which effect fat storage – since you have just gotten off dieting, your body is more sensitive to this right now – once you are more stable later, most women find they can have higher carb items, but right now is the prime time to avoid.
What's definitely a no-go in my mind:
All grains.
Or what we consider to be grains because they have carbs (ie. wheat, couscous, rice even brown, barley, corn (tortillas, chips etc), quinoa, etc. It doesn't matter if it's sprouted (example Ezekiel bread- this contains 11-12 grams of net carbs per slice still – too high for P3 in my opinion). We can't think about food from other diet perspectives, we have to think about it from an hCG perspective.
Starchy veggies.
Things like potatoes, sweet potatoes, yams, actual corn, peas. ex. root vegetable chips, no. Sorry!
Beans.
Beans. Frijoles. Whatever you want to call them – make your chili without beans. This also includes things like lentils and split peas. Garbanzo beans, you name it. They are all foods with a fairly high carb content.
Obvious Sugar Sources.
I'm not sure I need to mention this, but just for the sake of it- obviously things like ice-cream, cookies, cakes, etc.
What You MAY Want to Exclude or Be Judicious About:
Fruits.
Some low sugar fruits like the berry family can usually be gotten away with like 1/2 cup in a smoothie, but I'd avoid most other fruits myself- fruits are high natural fructose sugar still – not good for Phase 3 purposes. Some people do keep in the P2 fruits in P3 but I would say the vast majority run into trouble keeping fruits in.
I'm the type of person that would be like,
"Heyyyyyy watermelon is 92% water right? Obviously I can safely eat 4 picnic-sized slices! PLUS if I let the yellow-jackets nearby have a bite or two, that will make the calories less anyways". 4 cups of watermelon later, my "mostly water" snack has led me to eat 38g of sugar. Oops.
In the P3tolife program we do actually use a variety of fruits (even a bit of pineapple!) However, we use it in very small amounts, not even what would be considered 1 serving's worth, in a way that just adds some flavor to a recipe. This works very well. So if you want to try that, you can safely do that by having just like a couple tablespoons of a higher sugar content fruit in something else you are eating.
An example of this would be, say you make a meatza (what's a meatza you ask?? Why it's a pizza with a ground meat crust – brilliant right!). You could take just 2 tbsp of a higher sugar fruit like pineapple, and dice it super fine to scatter over your meatza for the always coveted hawaiian style barbecue pizza. This type of use of fruits will work well in P3, yet surprisingly adds a LOT of taste and satisfaction to your meal, even though it's a small amount.
Hidden Carbs.
Milk – 12 grams of carbs/sugar in 1 cup of milk actually. Doesn't mean you can't have any dairy, but be aware of the type of dairy and check labels. For instance, the sugar content of fat free yogurts really varies- I've some with a 1 cup serving containing up to 12 grams of sugar, and others with only 7 grams. So always a good idea to choose the lower end during P3.
Nuts – There are 20 grams of carbs in 1 cup of almonds. Doesn't mean you can't have them, but amounts and their resulting carb level (1/4 cup – 5 grams carbs – much better!) do matter and have more carbs than many of us realized. It wasn't until I started getting a lot more into nutrition and macros myself that I knew this- big surprise for me..
What if you still aren't sure if something is a starch or carb?
Check the both the sugar and carb count on the actual nutrition label always. Labeling can be misleading and reading the nutrition facts and ingredients can quickly help you see what's REALLY in there. Additionally, see the Common P3 Questions further below – I've detailed out some carb/calorie/sugar amounts for some foods to give you an idea.
As you can see then, you won't be just eating more of P2 foods in Phase 3. And thank goodness! I'm sure you've had enough of those already. Not that you can't still eat these foods of course, but really in most cases, removing most fruits from the equation is in your best interests.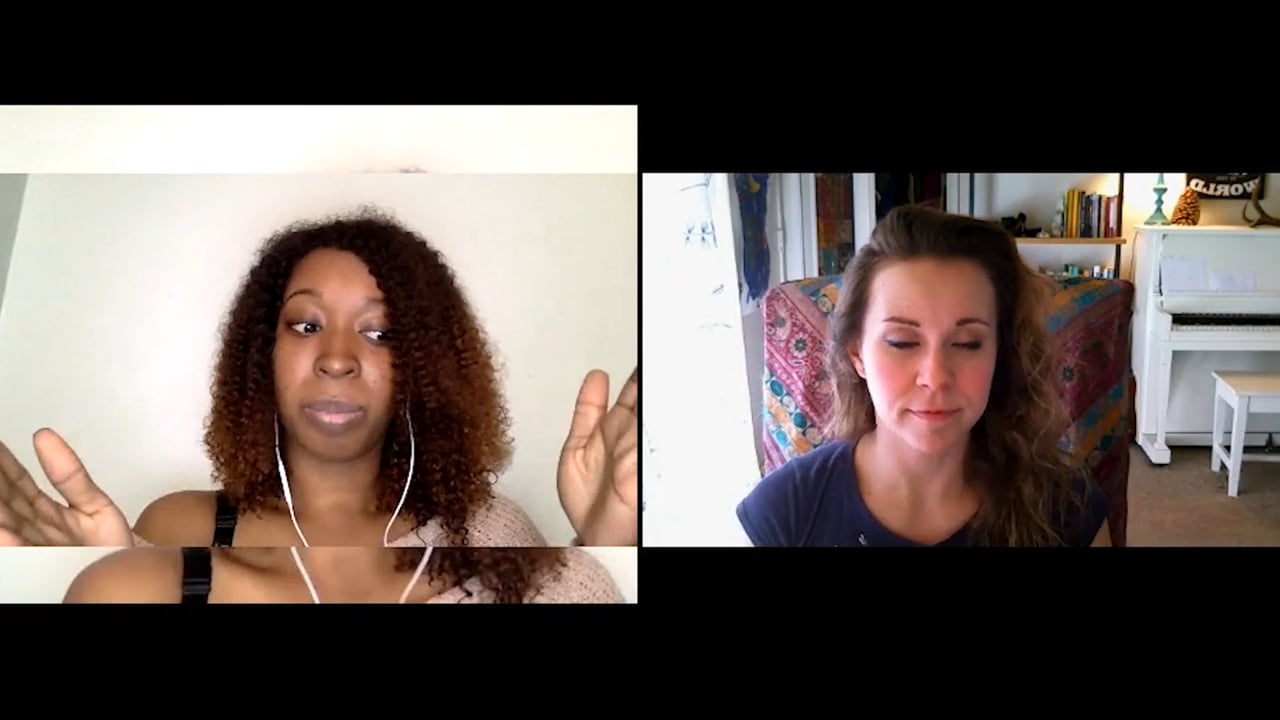 Watch Elke's Full Interview here
#2- Eating to Hunger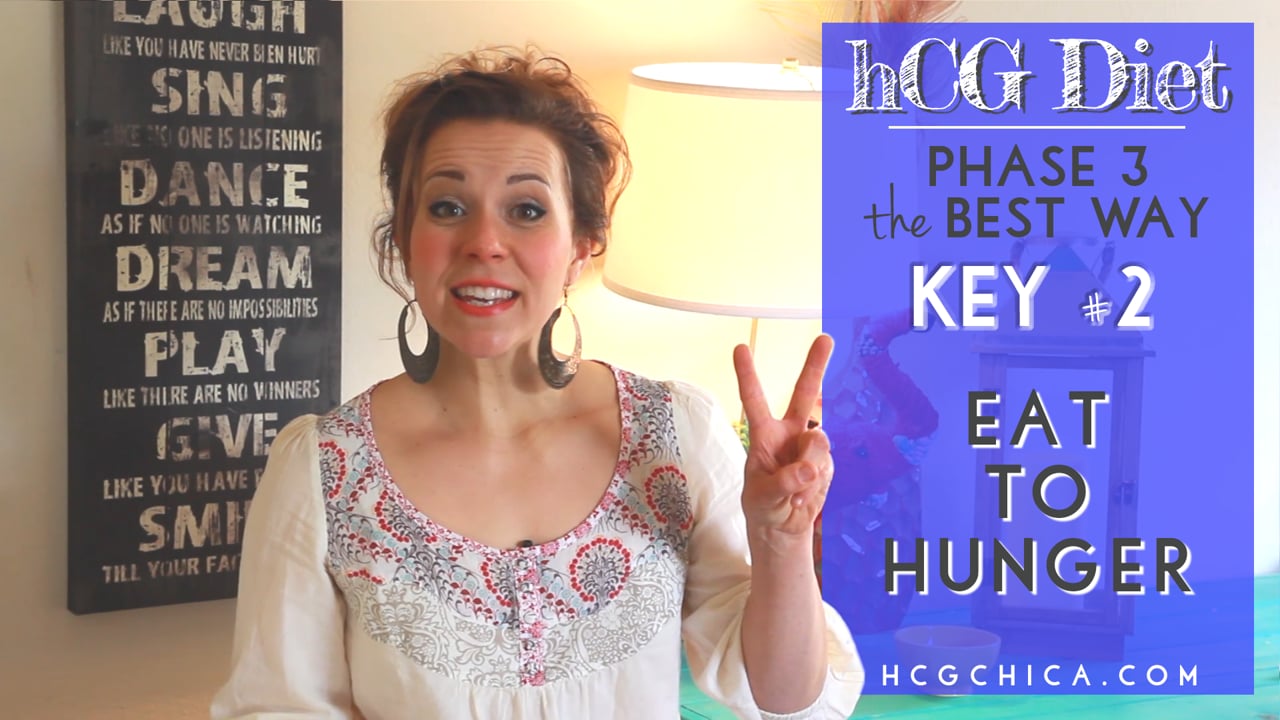 Okay this is the one of the keys for EASE in P3 that I was NOT a good example of. I wish I could say I was. While I have over the last 6 years learned to eat to hunger in general, the majority of my P3's were not really run with this in mind. I was doing good just to be avoiding sugar at that point! These days I do not eat to the point of being overly full, and maintaining my weight is MUCH easier, consistent and reliable because of this.
Somehow my P3's still did work out, but I was also in hot pursuit of gaining muscle after most my rounds, and I did gain several lbs of muscle- building fat or muscle both take excess calories, so that's why I don't think I'm the best example for those in P3 wishing to truly stay the same weight- thankfully my "gains" during P3 and P4 have pretty much been all desirable ones (muscle), but I recognize this is not the goal of the majority of you hCGing ladies out there. If you're not doing heavy weight lifting and you're eating excess calories on P3 like I was, you will gain fat not muscle.
That being said, eating to hunger can be a very important piece of the puzzle to truly stabilizing your health and having freedom with what you eat later down the road. I am not going to dwell too much on this topic because there is already an excellent book that covers this subject in great detail, Weight-Loss Apocalypse: Emotional Eating Rehab Through the hCG Protocol
.
I feel like this book is a must-read for anyone who has deeper seated reasons for being overweight or overeating. The author, Robin Woodall, will introduce you to her method of eating to hunger which involves a hunger scale- something to gauge your hunger, and teaches you when to eat and when to stop eating based on this scale- if you follow this method, you are basically guaranteed to maintain your weight.
In real terms what you'll find if you follow this is that at the start of P3, it really won't take a whole lot of food to reach that satisfied but not overly full feeling. As P3 progresses, you'll find your capacity for amounts of food to reach that feeling will increase until you are eating more what is considered for your new body size.
Additionally, my friend Barbara from inspiredgirl.me has 2 excellent articles on the topic of P3 and she IS a good example of eating the right amounts of food throughout P3 in a mature way.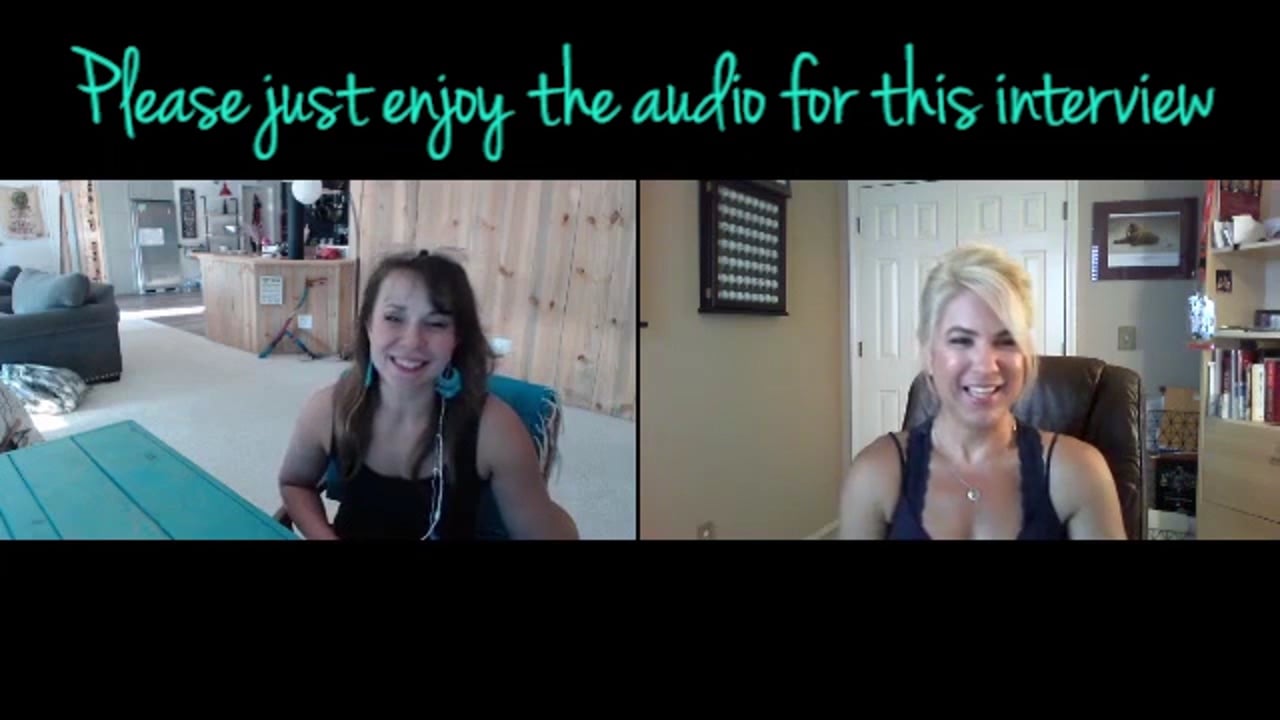 Watch Tamara's Full Interview here
#3- Introduce Calories Gradually
If you follow #2 you probably can dispense with #3, but nevertheless, I put it here because for some this has been a very efficient way for some to know exactly how much they were eating and to gradually increase their food intake in a logical way that they could measure.
I have a more detailed post specifically on this adding calories gradually topic here.
There is a lot of confusion on this subject.
For one, in his manuscript Pounds and Inches, (a highly recommended read if you haven't already btw), Dr. Simeons warned about not increasing your calories and food intake on p3 enough and running into trouble. But since he wasn't specific on amounts, it's difficult to know exactly what he had in mind.That's why sometimes vague statements can almost be more hurtful than helpful because different people will take it different ways.
Many take this to mean that you're supposed to immediately begin eating at a normal/maintenance calorie intake for you as soon as you get into P3 – and the threat is that you'll gain weight if you DON'T do that. But this is not what I have found to be the case, both in my own instances and in the instance of most the hCG ladies I've communicated with over the years through the blog.
As an example, for many years I have read about the importance of taking in "lots of protein" (a very vague statement- exactly how much is lots?) especially when working out- so that's just what I did- I have eaten up to a whole pound of meat in one sitting, on many occasions, because I was worried about not getting enough protein after my workout and losing muscle.
Did I mention I'm 5′ nothing and weigh 125 lbs? A girl my size does NOT need a whole pound of meat after a workout. But somehow because most of what I had read was so vague and not specific at all, my brain had to come up with a definition for "lots" which ended up amounting to 1 lb. WAY more than I need for my size.
So that's my example to show that some of us, if not given clear direction, can take things too far one way or the other, because we simply don't naturally know what's balanced since we have no point of reference.
You can tell from his manuscript that Dr. Simeons was concerned with individuals who were so nervous about p3 that would try to continue eating the 500 calories even once the hCG was gone, scared to eat more for fear of gaining weight. So we know not to do go that far. But he was less clear on how much more we were actually supposed to eat. I think portion sizes have gone up QUITE a bit since his day, so our perception of what's a "normal" amount of food is often not accurate and is actually too much.
Here is study that reviewed how portion sizes have changed since the 1970's. Here is a news article as well. Oh yes and this one too. Just one example from the last link,
"223 Percentage increase of size of a burger since the 1950s."
I am again the perfect example of the overeating mistake. I am guilty of overdoing it in p3. While I am very strict about not eating the starches and sugars, I have not been smart in the past when it came to amounts of food. I would often feel myself getting overly full, which is not good. Since you just spent several weeks eating very little food, your body is not going to be well equipped to handle too much food at first- it makes more logical sense to add amounts of food in more gradually- your digestion will thank you as well!
If you think about this logically it's really quite reasonable. When a person does a cleanse where they are taking only liquids or only vegetables for a certain period of time, it's a common known fact that re-introducing meat, or solid foods must be done slowly- you don't go from a 10 day juice fast to a first meal of fried chicken. Those who have done such things have lived to tell their stories of doubled over pain. So the same principle applies.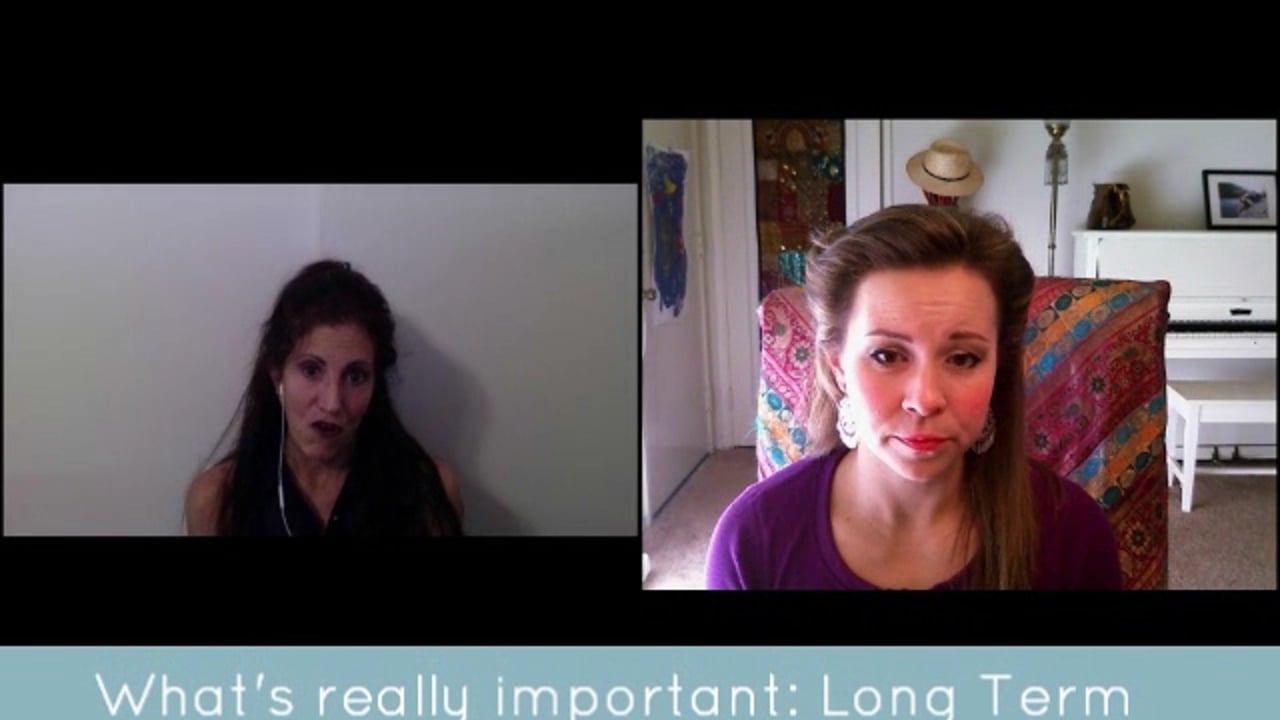 Watch Barbara's Full Interview here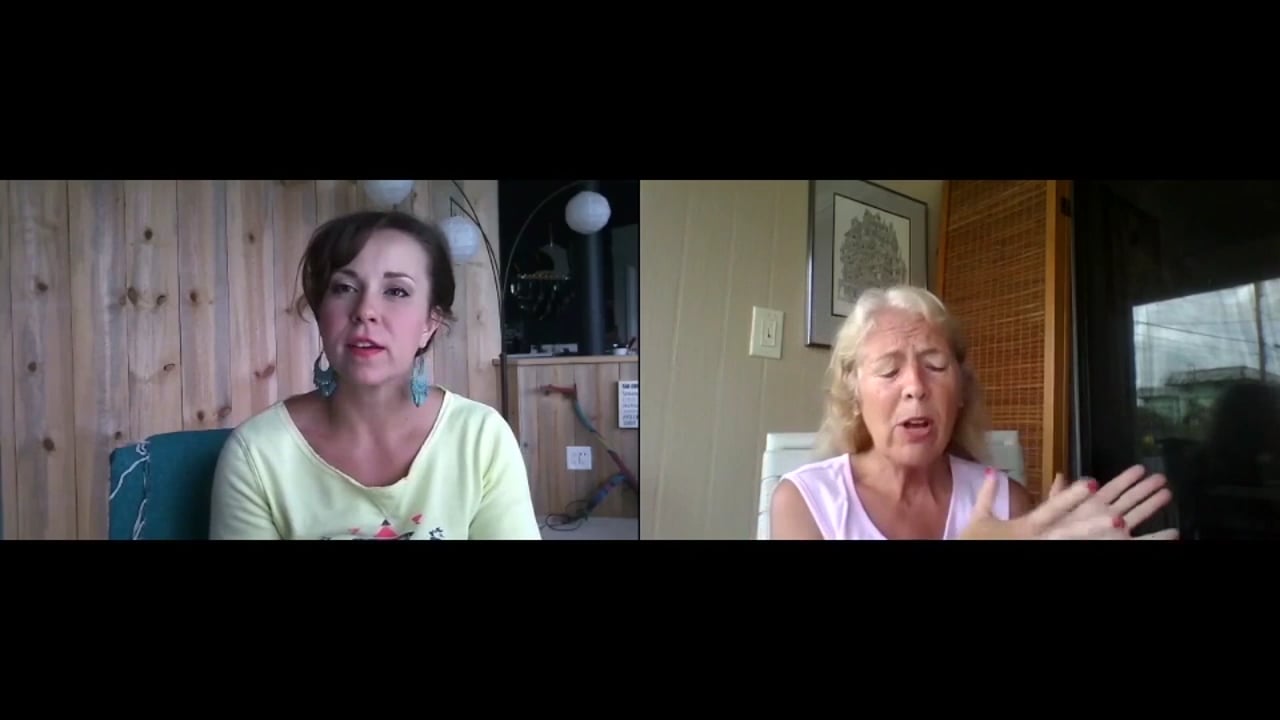 Watch Helen's Full Interview here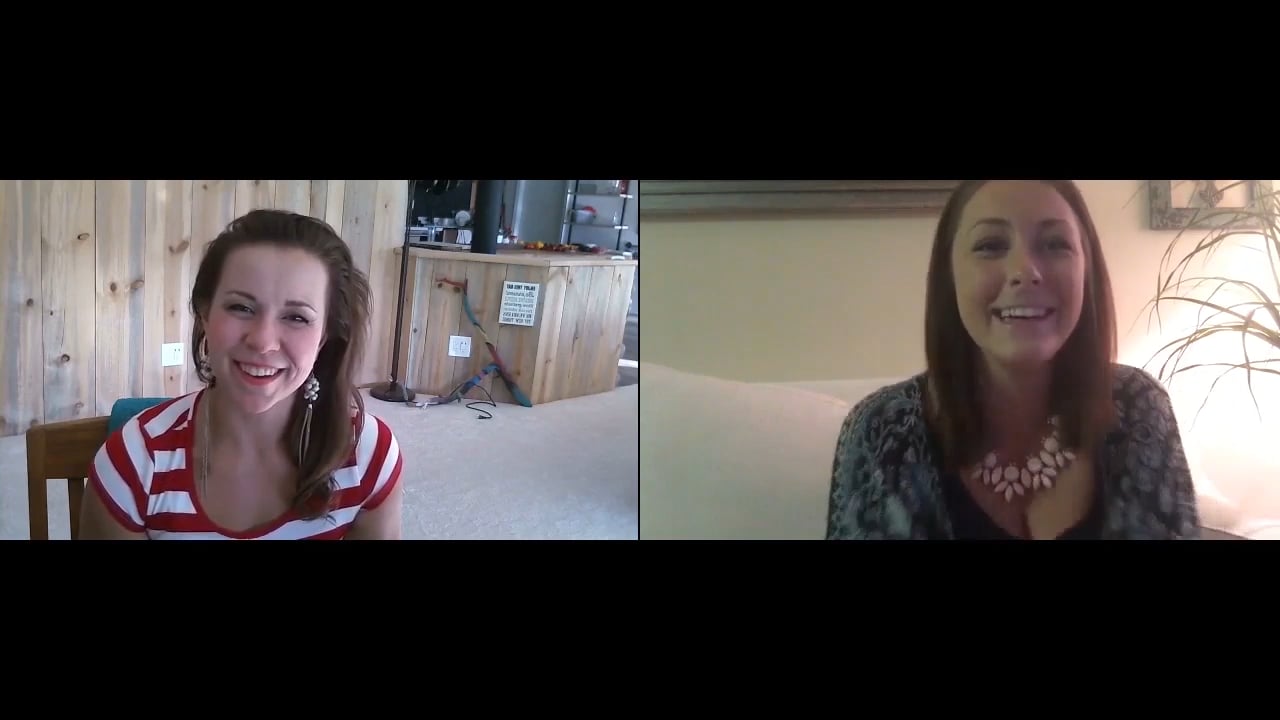 Watch Jenny's Full Interview here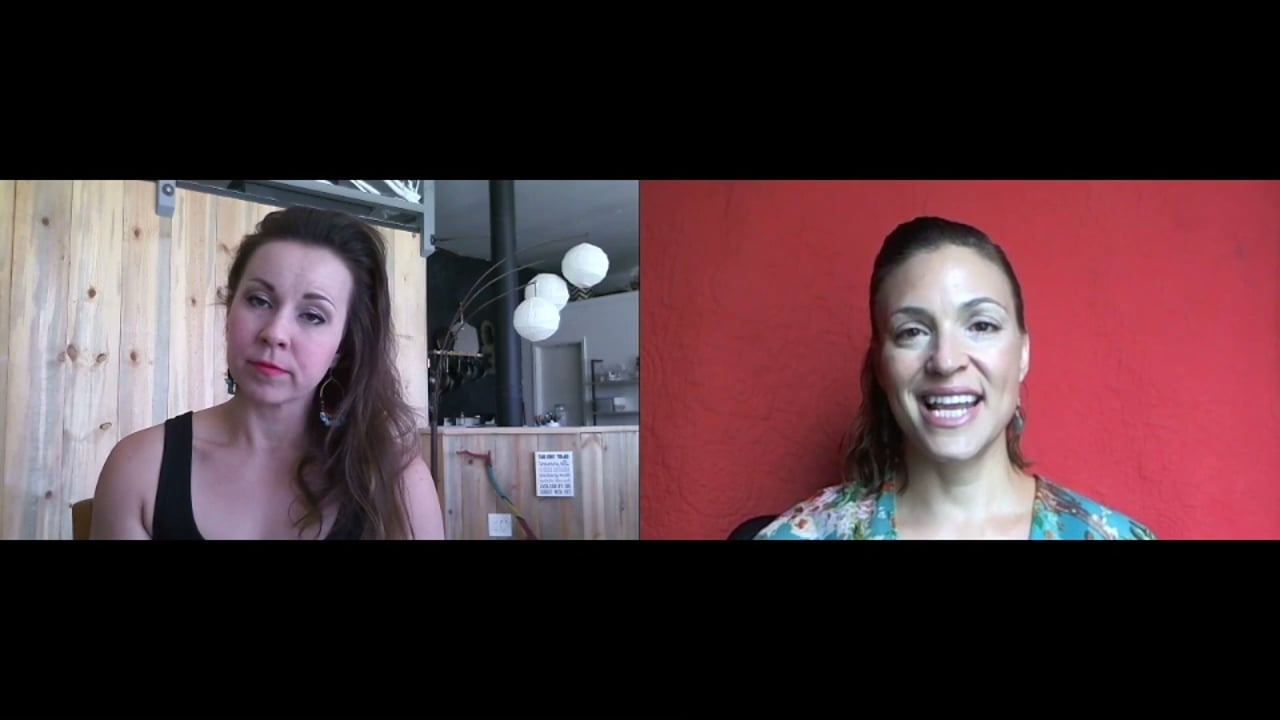 Watch KJ's Full Interview here
Where This Idea to Raise Calories Gradually Came From
So I had this dream one night…..
Just kidding.
My idea on how to design the P3tolife program when it came to this was from observing the hCG guest interviews I conducted and the emails I would get – the trend I saw was that those of us who tended to bump our calorie intake up a little TOO fast in p3 had more issues with weight gain and multiple correction days and just general P3-pandemonium, and the more successful people in p3 were more cautious and methodical about their gradual increasing of calorie intake and types of foods eaten.
Guide for Calorie Increases in Phase 3
I'm going to give you the breakdown of how my P3tolife Program introduces calories to help you so you have some specific guidance!
Week 1: 900-1000 calories per day
Week 2: 1100-1200 calories per day
Week 3: 1300-1450 calories per day
Obviously what these calories are composed in a certain way on P3tolife. It's definitely not 900 calories of sugar in week 1 ;)-. But at least you can see the gradual way we increase things – this process does not cause weight gain in my P3tolife members. The program has been in use for over 1.5 years now with great success, so you know this works. Some actually lose additional weight on my program and if that's not desired by someone, it's an easy fix- simply increase the calorie intake faster! A tablespoon of butter on your meal will fix that in a jiffy.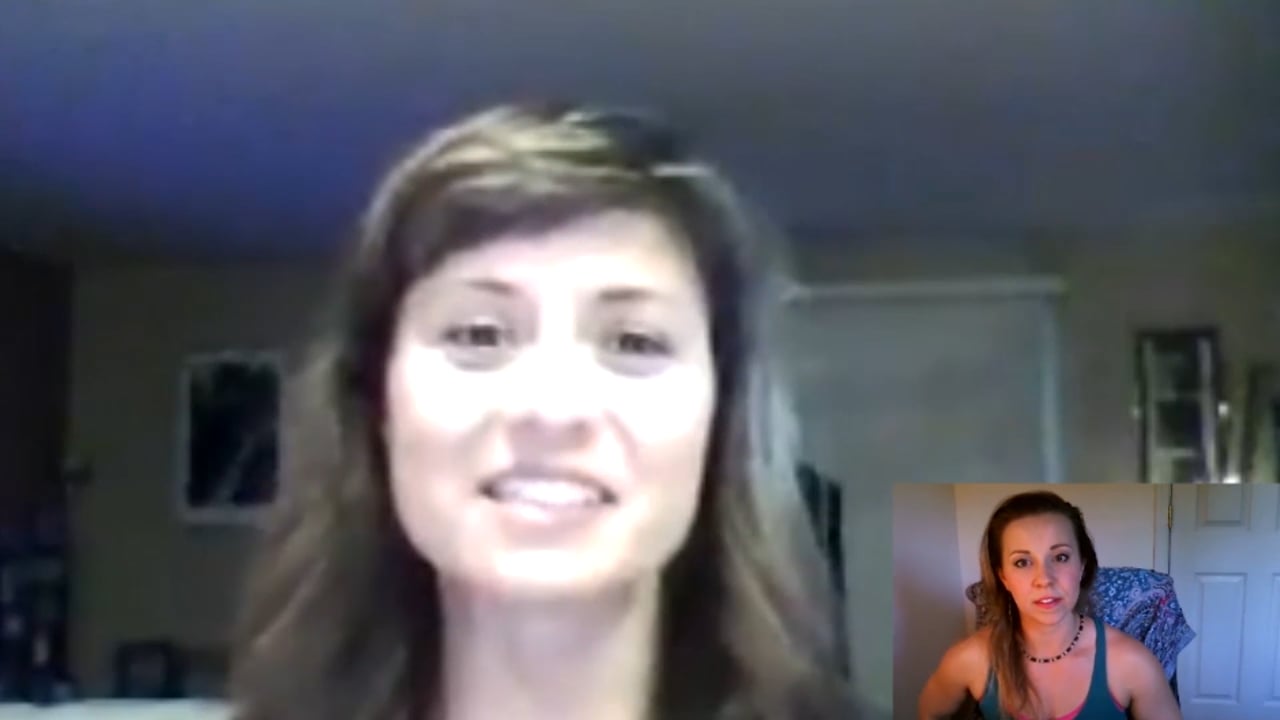 Watch Mandy's Full Interview here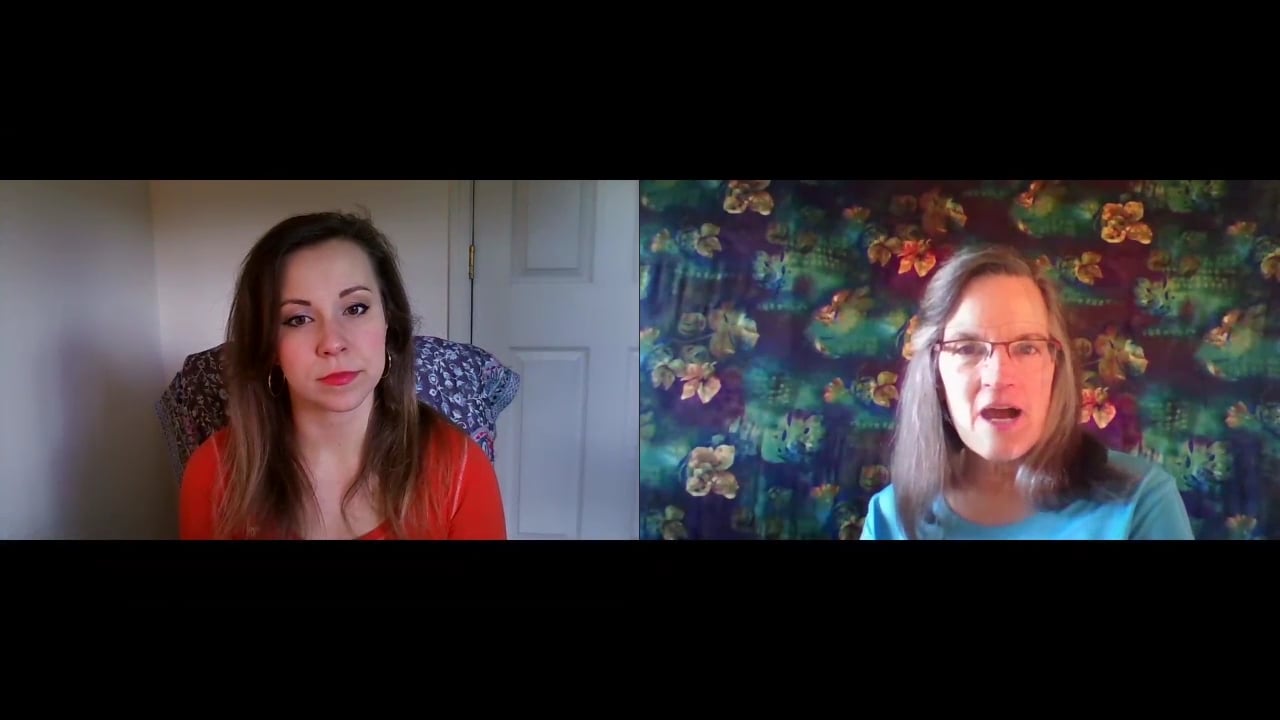 Watch Nance's Full Interview here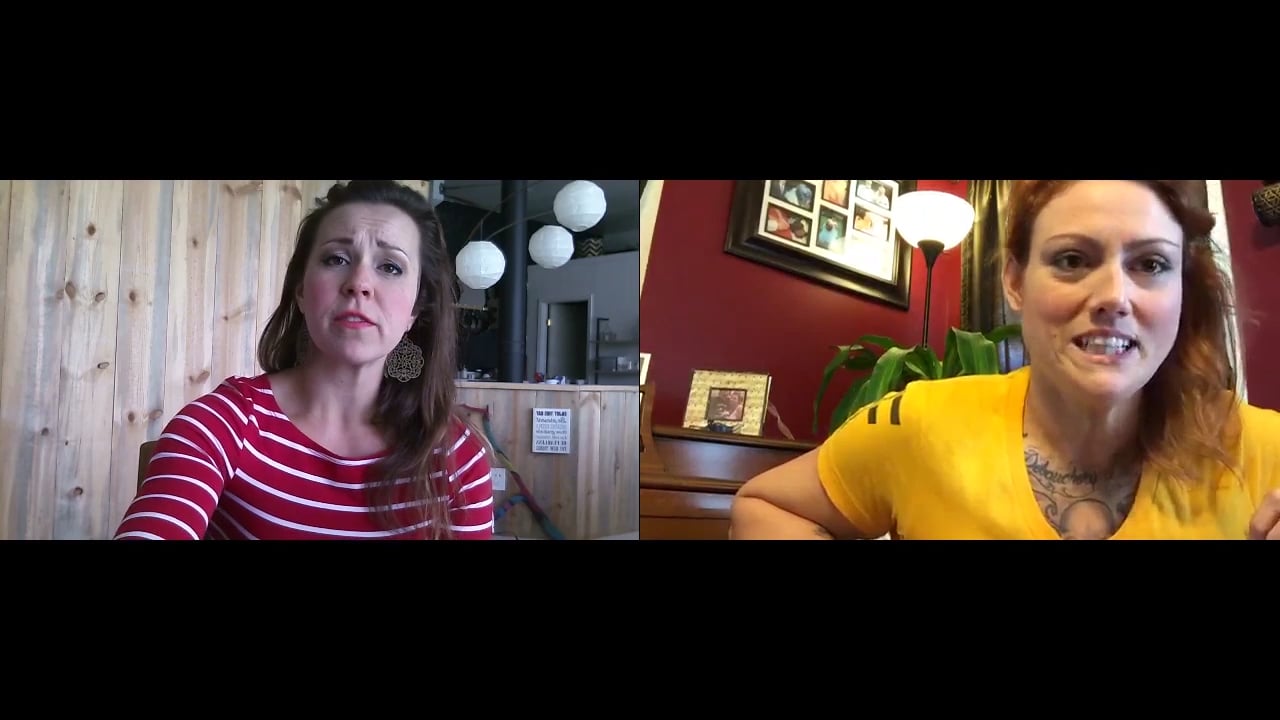 Watch Melissa's Full Interview here
Watch Bridgette's Full Interview here
#4 – Introduce Food Groups and Fats Slowly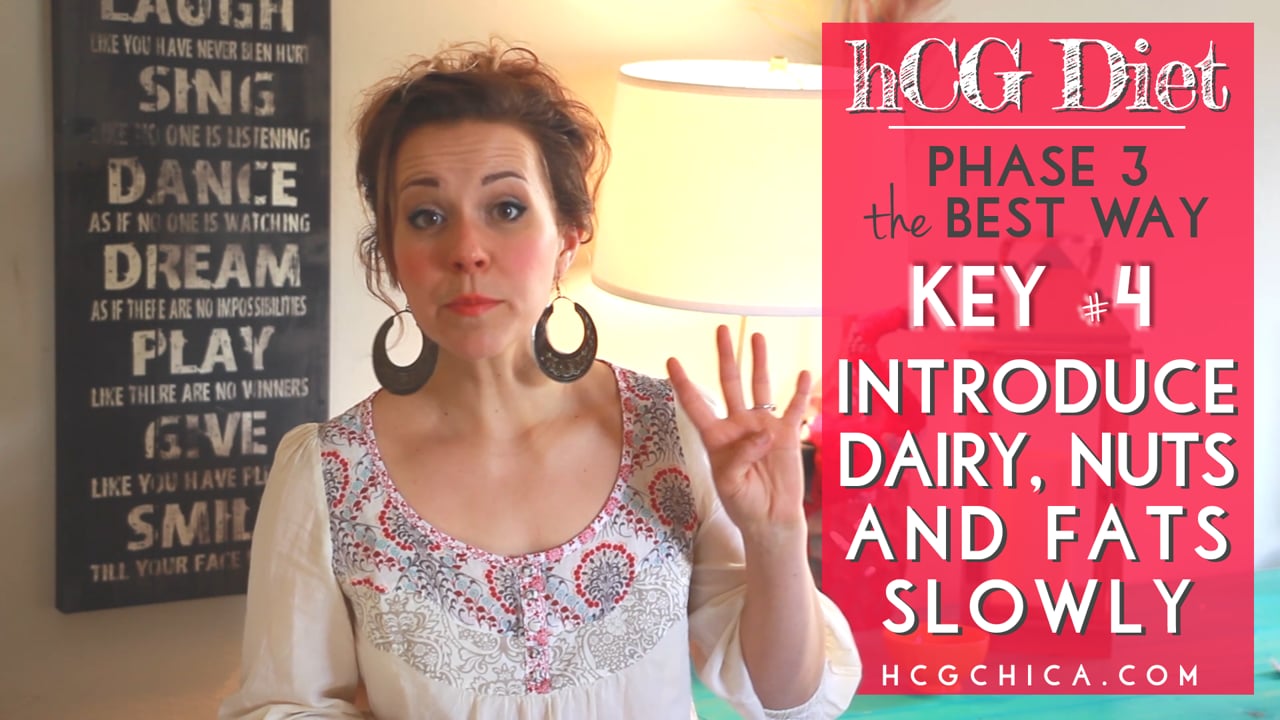 Food groups. Okay, so there's 2 reasons it's good to add food groups slowly.
1. You may find your body is sensitive to certain foods or food groups that causes you gains on the scale at the start of P3, that do not cause this problem later on when you try them again.
2. You come to find you have a true intolerance to a certain food or food group, and discovering this through the P3 process can help you maintain your weight for life MUCH more easily.
So the first point. If you want to play it super duper safe, leaving out nuts and dairy for the first 2 weeks of P3 seems like it would be wise. Often times food groups like nuts or dairy aren't tolerated too well at the start of P3. Whether this is because of their carb content or their fat content or both I'm not sure. Dr. Simeons did say that in P3 that as soon as carbs and fats were combined things got out of hand quickly, and in truth both dairy and nuts kind of have that combo of high fat and more carbs that most people would think.
Whatever the case, the scenario is that say you have some nuts one day but the scale goes up way more than you think it should have for what you ate the previous day. So you might take nuts back out for a few days and see how the scale treats you. Trying these foods again as time goes on, you may likely find you CAN eat these foods now.
On to FATS. I can't be totally sure of this, but it seems to me that your body is still somewhat sensitive to fats when you first come off the diet. I could be wrong here. But this is the impression I get so far, and it makes me think that introducing fats in the diet should be done gradually as well. Maybe a little the first few days, then a little more, etc. I know the hCG gets out of the system in 72 hours supposedly, but I just feel like in my experience my body was still sensitive to and would take up fat very easily even that first week of p3. I would love to hear other's feedback and experience on this if you have it.
The thing to note here is that everyone's body is really different which is why it's impossible to give an exact outline that you can be sure is best for you. In Episode 11 of the hCG Diet Interviews, Elke had a totally different P3 experience. She's not a big meat eater and she stabilized in P3 well by eating fruits, dairy, nuts and veggies and small amounts of meat. She lost 80lbs with hCG and has been maintaining it with no issues for several months. So in this case, almost the exact opposite of what I just told you!
In general though, I would say the majority do better adding dairy and nuts more cautiously.
Okay by now you might be thinking geez Rayzel, okay so you're basically saying as long as I eat sawdust I'll be fine. It's really not all bad.
All this said, you do NOT have to take the Eat-More-Phase-2-Foods approach. In the P3tolife program we eat a HUGE variety of foods and flavors. You'd be surprised just how many amazing meals and combos you can have that don't have cheese and nuts!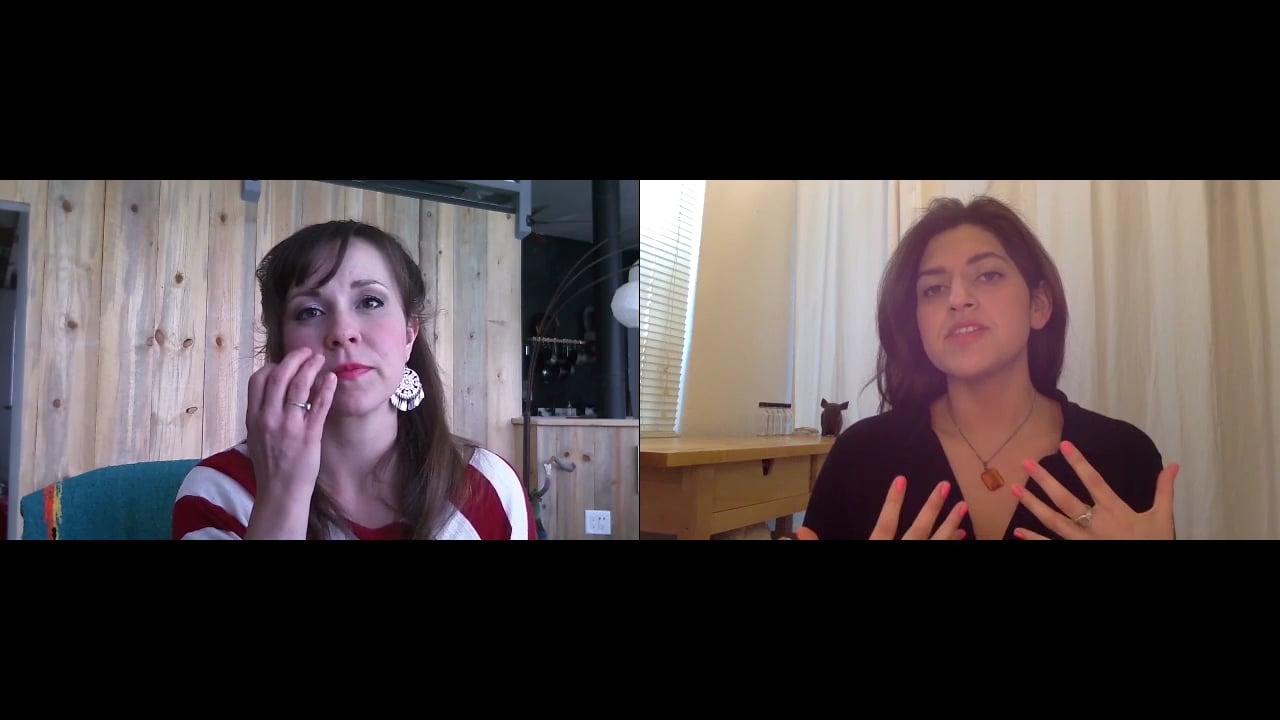 Watch Bella's Full Interview here
#5 Keeping Weight 2 lbs Within Your LDW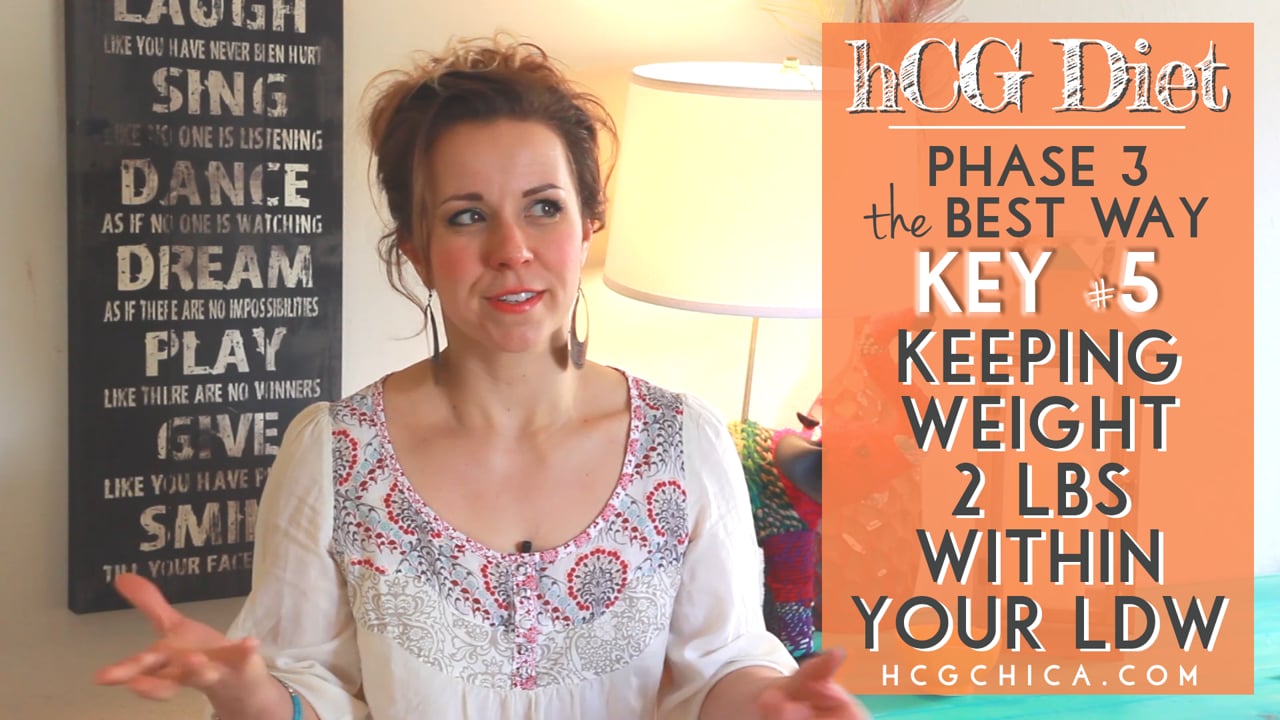 Your LDW (aka Last Day Weight) or LIW (Last Injection Weight) is the your weight on the scale the morning OF your last day of hCG. For those injecting, it's that last morning you inject. For those on drops, it's the start of your last day of drops.
What LDW and LIW are NOT: This is NOT your weight on the scale the first day of P3. There is a 72 hour period of after your last dose of hCG that you do continue the 500 calorie VLCD diet. You will continue losing weight during this time most likely. You might even have a big loss the last day or two. But this is not the weight you are trying to maintain.
Example:
Saturday, morning of last injection: 156lbs – your LIW
Sunday – no hCG, 500 calorie diet still
Monday – no hCG, 500 calorie diet still
Tuesday, 1st day of P3: 153lbs
In the example, the person lost an additional 3 lbs during the 72 hours of 500 calories as the hCG left their system. But their LIW is NOT that lowest weight, it's the 156 lbs. In Phase 3, you are attempting to stay within 2 lbs of your LIW only – in this example 156lbs. So you would not do a steak day until you reached 158lbs. Some mistakenly take their lowest weight on the diet, which is usually the start of P3, example 153 lbs, to maintain, then they are going to be trying to do a steak day if they hit 155 lbs, which they will most likely end up doing steak day after steak day as their body won't want to stay here.
If you're scratching your head still and want to see a nice little visual chart I made etc go to my how to get off hCG post.
Most of the time we gain the losses in the last 72 hours right back in P3 – do not worry about this. Let it go.
The reason Dr. Simeons explained that it's not good to attempt to maintain the weight loss you experienced in those last 72 hours of the 500 calorie diet is because the hCG ends up not being in full force in your system as its leaving. Now you MAY end up stabilizing lower, and if so, awesome, but the point is to really stay focused on your true LIW or there will be a lot of frustrations and struggles that aren't necessary.
NOTE! There are 3 Legit Reasons to IGNORE this 2 lb Rule!
Please read or you might drive yourself crazy, think your failing when you're actually succeeding, then damage your body and undo all the goodness you had going for you. Discussed in detail in these posts. Ignore the 2 lb rule if:
#6 Steak Days When Needed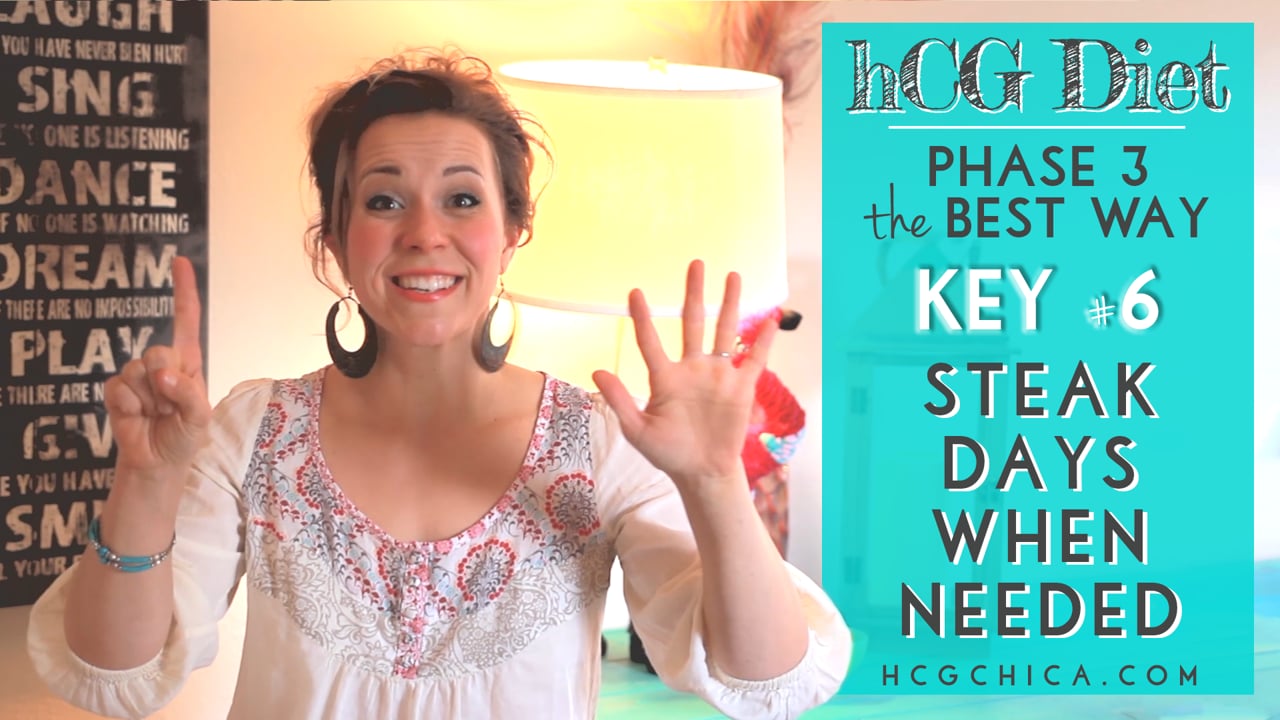 The idea with steak days is that IF you go 2lbs or more over your LDW, like your LDW is 158 and you wake up one morning weighing 160lbs, you would then fast for the majority of the day, then eat a large steak and tomato or apple for your evening meal. Drinking plenty of water throughout the idea is GREAT.
One of the things a steak day accomplishes is it creates a calorie balance. Usually if you have your weight go up (and it's not just something like water retention from too much sodium), it means you took in too many calories/too much food. By doing a fast/steak day like this, you're creating a balance of calorie intake over the two days. Additionally, protein is good for letting go of water retention as well.
Since weight tends to be so volatile at the start and you might get the sense is wants to move up, the steak days kind of force it back down and help you have some control over getting your body to stay in once place long enough to learn to like it.
Please note however, that there are some extenuating circumstances that you need to know about when it comes to stabilizing in the 2lb window, which I linked to under point #5.
Should You Be Afraid of Correction Days?
I used to be afraid of the idea of not eating all day. Like won't I be starving? Won't I feel awful? Is it unhealthy?
There are actually many books out there now that explain the science behind why Intermittent Fasting, which is what a steak day or correction day basically is, is so healthy for you.
Eat Stop Eat – author is Brad Pilon a well known weight lifter. My highest recommendation read and where I originally learned all about intermittent fasting.
Waist Away the Chantal Ray Way – Intermittent Fasting
Fasting & Eating for Health: A Medical Doctors Guide
So that takes care of the health concern.
What about the discomfort concern? Being starving? Feeling awful?
What I can tell you as a person who had NEVER fasted in her life, and then started periodically doing so on purpose, is that your body adapts quite quickly. The first time or two you do it might feel a bit harder, but your body comes to RECOGNIZE a fast day and works with you.Will you feel hungry at your normal meal times? Most likely YES. However, what's surprising is that those hunger calls go away after about 20 minutes when you don't respond to them. Then you actually feel fine again, as if you had eaten. Weird huh!
Additionally, contrary to feeling crummy and lethargic, fasting typically raises your epinephrine and you often actually feel more brain clarity and energy than on an eating day. I find this myself. I get WAY more work done, more blogpost writing, all sorts of awesome stuff, on a fast day.
So I purposefully plan to have a fast day on a day that I need to get a lot done, knowing that the break my digestion is having will be able to then funnel extra energy into my other energy needs, like brain cell power.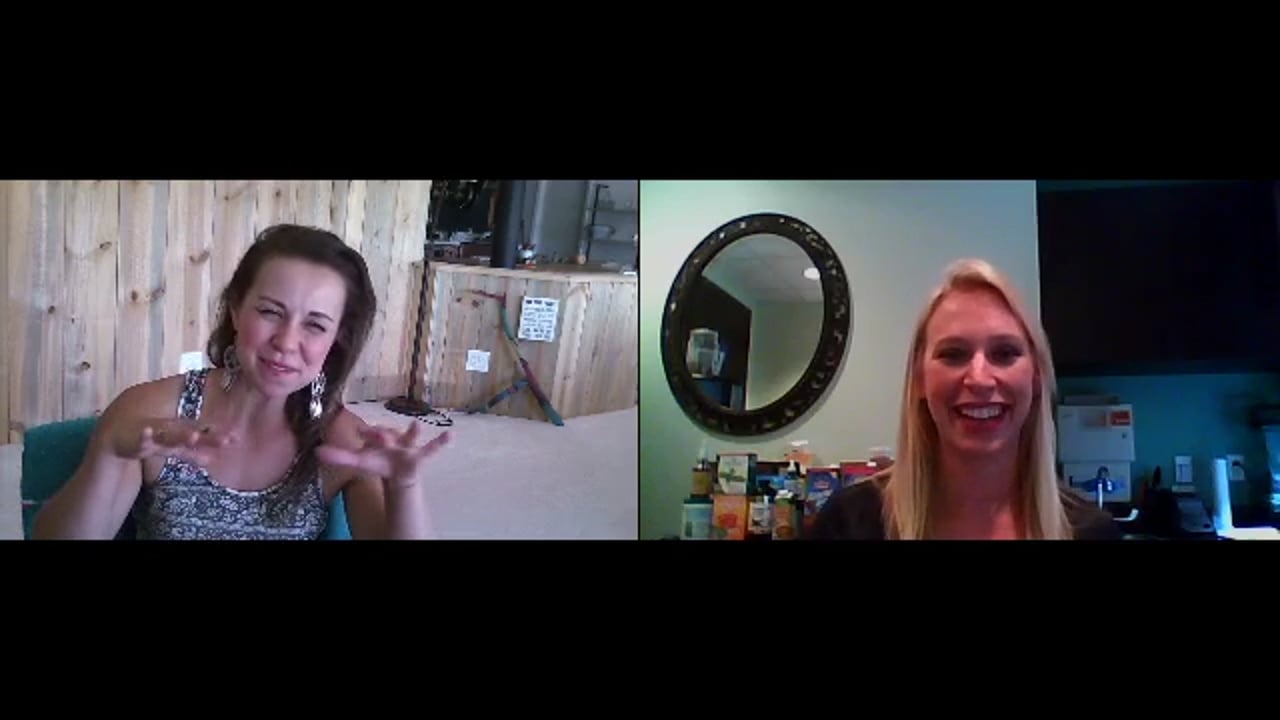 Watch Bridgette's Full Interview here
#7 Starting Phase 3 Over After a Steak Day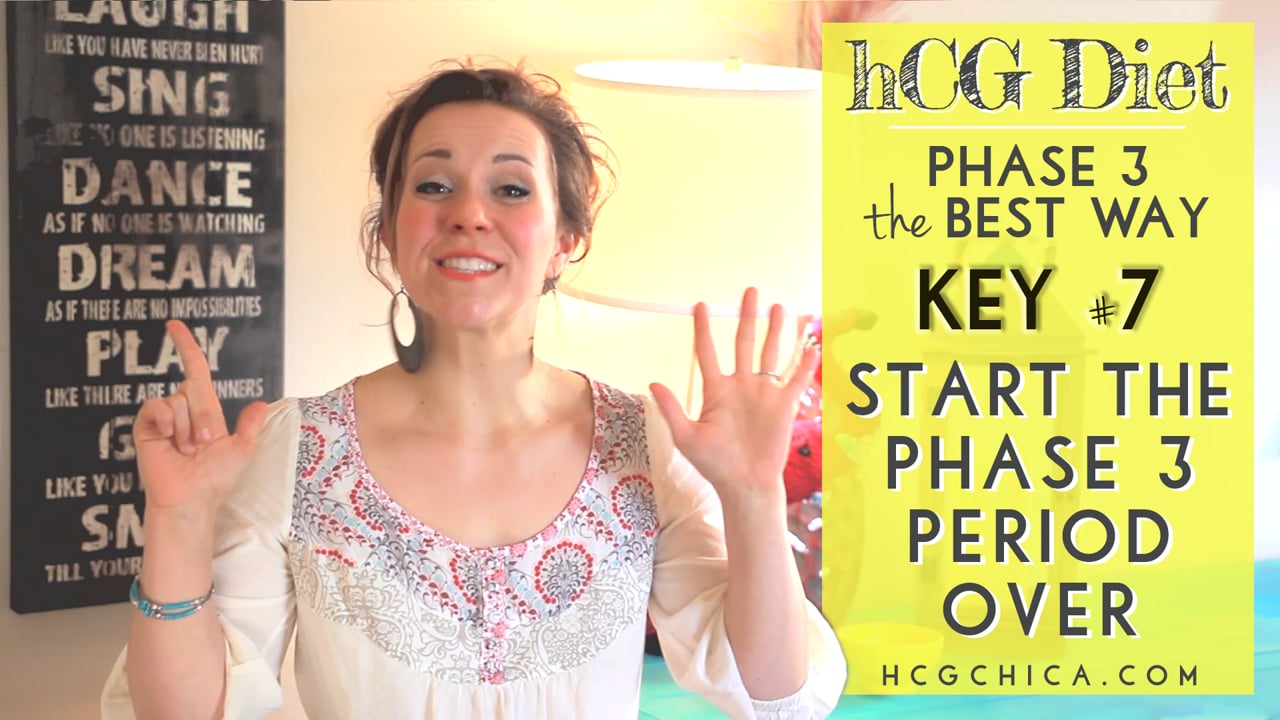 K so let me ask you something.
Say your weight is fluctuating a lot for the first couple weeks of Phase 3. You are finding out that your body reacts to something like certain nuts, or perhaps broccoli, or dairy, and so you remove it and you're making these little fine-tuning adjustments – which is great.
But as a result of not knowing what your body does and does not like at first, or perhaps because you're simply just eating too much still (I've TOTALLY been guilty of this MANY times), you have had to do a number of steak days and your weight is still kinda bouncy bouncy. When the end of Phase 3 comes and you're still in this situation where you just did a steak day like 3 days ago, is it really time to start Phase 4?
Phase 4 is something to enter when your body is stable.
With that said, it's a good idea to really keep your weight in a stable 2-3lb-ish range for a whole period of a few weeks. If you are finding that you're up and down 4 lbs several times and doing several steak days, even if the "technical" time for P4 has arrived, this doesn't mean your body is ready for it.
That is the idea behind starting the timeline of Phase 3 over again from the start when you've had to do a steak day.
You want to get into a groove where you are pretty confident that the weight you woke up with this morning is the approximately the same weight you'll wake up tomorrow, and next week. Once you feel like that, it makes sense that your body might be ready for trying out some other foods that contain starch or sugar in some form.
#8 Follow an Exact Plan….
If You Aren't Sure What to Do and/or Want to Save Yourself a Boatload of Time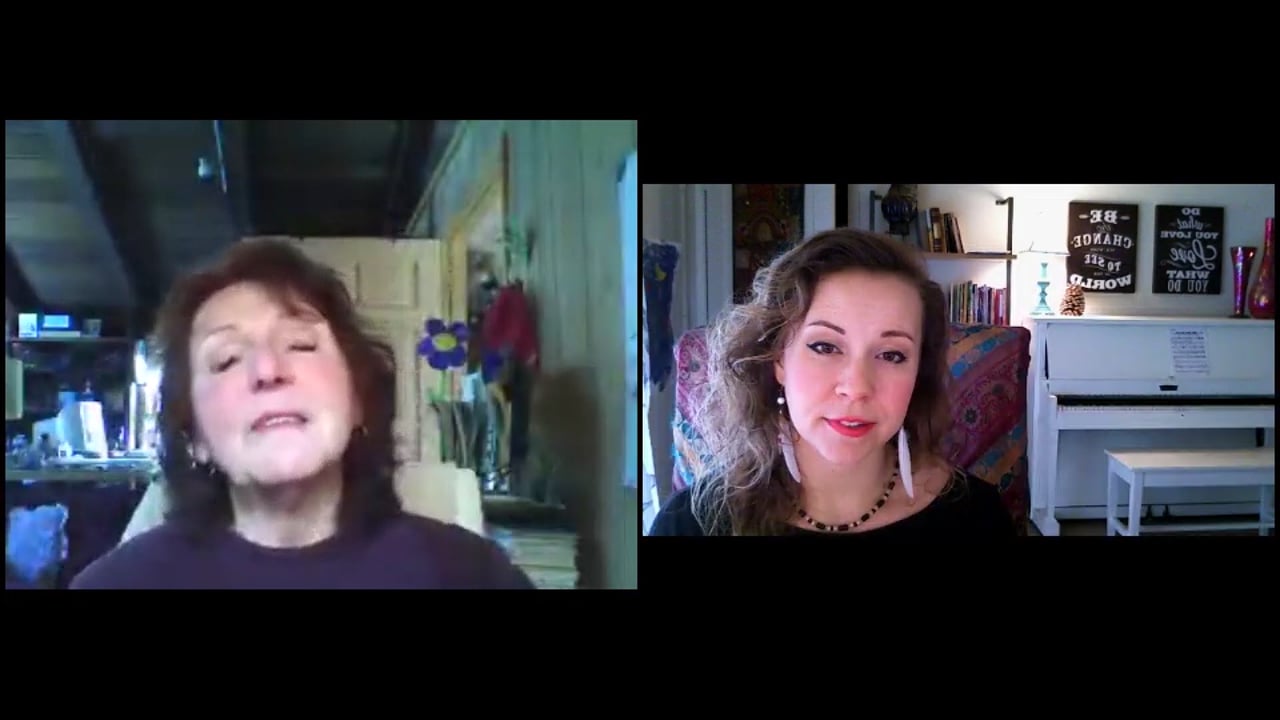 Watch Miriandra's Full Interview here
For years, you truly did have to just kind of figure this out on your own with only a few basic rules like this that honestly? Are still quite vague.
As I mentioned earlier, my P3tolife Program now has over 130 testimonials, as well as many P3 success story video interviews and has been reviewed and endorsed by 8 nutrition professionals.
What's unique about it is that EVERYTHING is laid out for you.
The exact recipes.
The exact meal plan for each week
The grocery list for each week
There's no questions.
It teaches you how to make long term maintenance decisions when it comes to eating.
FAV Recipes of P3toLife Members:
There's no spending hours reviewing recipes on pinterest to see if something is suitable for P3, figuring out how to subsitute and modify to MAKE it fit into P3, hours making your own meal plan and your own grocery list. It's all done for you.
To give you an idea how unique P3tolife is and what it teaches you check out a few free lessons here:
Random Low Carb Desserts on Pinterest vs P3tolife Desserts
A P3tolife Dinner Meal vs Random Low Carb Pinterest Recipe
The tough thing about the idea of just eating more Phase 2 foods during P3, is you are still left with needing to figure out how to eat for your LIFE. What can you eat, that tastes goods, how much variety, etc that won't cause you weight gain? With Phase 2 foods in P3, you learn absolutely nothing about this. Because we utilize so many ingredients and flavors in the P3tolife program, you finish the program knowing how to eat to in daily life for the rest of your future.
Resources to Help You Do Phase 3 Successfully:
1. How to Find Good P3 Recipes Online:
There are a few diets that have similar parameters as Phase 3 – I'll tell you the ones that are closest to it, and then what's different/what to watch out for when finding recipes from that diet group:
Whole 30 recipes
Search terms to try: whole30 recipe, Whole 30 recipes, whole 30 breakfasts, whole 30 recipes without fruit,
Whole 30 is to me the MOST similar to how the best Phase 3 would be, EXCEPT for their allowance of fruits, higher carb veggies, and their non-allowance of sugar free sweeteners. So the only things to keep in mind when googling/pinteresting Whole 30 recipes is:
1. If the recipe has fruit, consider how much fruit is used – for P3 we need to keep it minimal.
2. Don't utilize whole 30 compliant BARS that have a lot of dried fruit. For instance this post mentions compliant Lara Bars. I've eaten these, and even in maintenance, I find I have a tendency to gain weight because they are still a more compact, dense form of natural sweeteness (dried fruit) often combined with nuts = high calorie for a small package, AND I find that I want to eat like 3 more bars after I finish the first one. These bars are craving-causers to me.
3. Don't see use the nuts allowed in Whole30
4.. You CAN use sugar free sweeteners, and if the fruit component in a whole 30 recipe is being used as the sweetener, sub it with a stevia-erythritol combo.
5. Don't utilize higher carb vegetables like sweet potatoes or potatoes.
6. They will mention all sorts of things like "whole30 compliant bacon" for $27 – this is overkill for our purposes. You can buy and use regular bacon, yes EVEN though it has a little sugar in it – it's miniscule.
What makes finding good P3 recipes from whole 30 recipes easier than some is that whole 30 doesn't do dairy, and in my P3tolife program, we specifically leave this food group out the first 2 weeks of the program because it's a calorie dense food group (which means it's easy to overeat/eat too many calories of these food groups) as well as they are frequent food intolerance groups which can cause weight gain from inflammation. Whole 30 recipes don't have dairy so you don't have to worry about trying to make difficult substitutions in this regard.
Here's a video where I go through a Whole30 recipe search on Pinterest and show you from what I find what's a good P3 recipe, what isn't, or how to adapt it to fit:

Low Carb recipes
Low carb recipes are an old standy by and it still overall can work well. Here's what you need to watch out for when deciding if a low carb recipe is a good P3 recipe.
Many low carb recipes while low carb, may be high calorie = you can easily overeat without realizing it.

I think this part of the heart of why so many hCG ladies struggle with weight re-gain after the hCG diet- because this is one of the core reasons for my own struggle. I simply didn't realize how many calories were in foods and how much I was actually eating. I just had the mindset of many that if it's "low carb" it must be okay. Or it's cheese or nuts, it's low carb, and therefore okay.
But what I DIDN'T know is there's like a bajillion calories in 1 cup of cashews (okay like 640)! And my hand might be little but boy I can streeettttch my fingers super wide to get those "totally safe" low carb snacks in my mouth.
And those slices of jack cheese I kept going back to the fridge to slice off? Yeah, quickly added up to like half a brick of cheese. But it's LOW CARB I told myself. So I'm good. Right?
I know I'm not the only to do this.
There is no real limit on the use of nuts and dairy in low carb recipes (or bacon 😉 and many low carb dieters do not count calories, including the bloggers/designers of the actual recipes, so many low carb recipe CALORIE amounts per serving don't fit well into the Phase 3 framework- especially in week 1 and 2 if you choose to follow the gradual calorie increase approach above.
So all this to say that when using "low carb" as a search term for finding P3 recipes:
Check calories if possible (enter into a nutrition database of some sort if they haven't detailed out the calories for you).
For first 2 weeks, do not include dairy or nuts in your P3 recipes – by week 3, it's safe to start incorporating it in SMALL amounts, but still not the large 1 cup almond flour amounts you might still come across in many recipes.
Add vegetables to low carb recipes – many low carb recipes are very heavy on the fat side – try lowering that a little and adding in low carb veggies for a larger meal for less calories. So for instance, I saw a stuffed pepper recipe that had a lot of meat, cheese, avocado and the like in it. If it were me in P3, I'd remove the cheese and add some cauliflower rice or zucchini or mushrooms or snap peas to create more lower calorie filling.
Do a Low Carb Phase 3 Recipe Search on Pinterest with me!

Paleo recipes
Paleo is 3rd on the list because there's more foods that the paleo diet allows that you'd still want to avoid on P3. So you can still search for paleo recipes but keep in mind paleo allows these foods that you'd want to subsitute on P3:
Sweet potatoes and Potatoes (haven't you heard? Potatoes are now allowed on Paleo) – sub with a lower carb veggie like zucchini or yellow squash
Natural Sweeteners like honey and maple syrup – sub with a sugar free sweetener. Even though these are natural, they are still 100% pure sugar which will be too strong an effect for your system in Phase 3.
Nuts are allowed on Paleo – instead of subbing you will most likely just not include them. If it's in baking, consider flaxseed meal but again you will still likely need to reduce the amount used for a reasonable meal calorie-wise.
What DOES work well with the paleo diet:
Well it USED to work well, but the parameteres of diets like Paleo are changing as time goes on (ie Dairy used to not be Paleo at all, but now it's starting to be "okay" sometimes. Potatoes use to be a big fat NO on the paleo diet, and now they're a total YES).
So the point here is that you might come across a recipe LABELED paleo, but you'll still just have to check ingredients to see what's used. There's just no getting around that if you do P3 on your own.
What About Keto??
I know that the Ketogenic Diet, affectionately called Keto, is the popular thing right now.
Some have asked me if they can just transition immediately over to Keto after Phase 2.
I'm not saying you can't – but let me share the complications here:
Keto diets are, obviously, high fat. The one thing about fat that not many of us know is that FAT is very calorie dense, which means that by weight, fat has more than twice as many calories per gram (9 calories), than protein and carbs (both of which only have 4 calories per gram).
What this means is that to keep your caloric intake within a framework of no weight gain, you have to eat a lot less VOLUME of food when doing the keto diet, compared to when a higher ratio of lean protein and vegetables are included. You will notice if you do the P3tolife program this is why there is so MUCH food on the program- because of the way we utilize both lean protein veggies. It just gives you more food for the calories.
And I am a lady of volume when it comes to food.
I still stand by my feeling that it seems like the body is a bit sensitive to fats when you first get off hCG. I don't have like real data for this, but it's just how it seems. So if you want to do keto, it might still be a good idea to wait until P3 is actually over to begin that journey.
Even if you decide you definitely want to do the keto diet, most don't end up feeling it's something you can stick with long term. So maybe try it out for a bit, but then have a plan or idea of how you want to eat once you tire of that olive oil with a lettuce garnish. ;0
So that said, Keto may indeed be the perfect route for some of you ladies, and if it's, by all means go for it!
Common Phase 3 Questions Answered
There's still some Q's you might have….so let's go.
1. Can you have sugar free sweeteners on Phase 3?
I have found the following sweeteners are fine to use on Phase 3:
Any sweetener made mostly of Erythritol: Swerve, Lakanto, Trim Healthy Mama
Trim Healthy Mama Gentle Sweet (Xylitol, Erythritol, Stevia combo) If you can tolerate Xylitol. Too rough on my digestion.
Inulin lesser known, this is what's called a prebiotic fiber and has a sweet taste.
Other sugar free sweeteners probably are fine too, but these are the ones that seem healthier these days that I've seen people using with success.
NOTE About CARBS Sugar Free Sweeteners: These newers ones have "carbs" in the sense of soluble fiber, however these carbs are not digestible, which means your body does not digest these are calories. So I personally ignore these carbs and do not count them- otherwise in my opinion you are getting an inaccurate picture of your carb intake in the sense we're thinking of it as (ie like eating a piece of bread) To me, to count 10 or 15 carbs in a smoothie because of a 1tbsp or 2 of erythritol would be misleading and confusing to you. So again, I do NOT count this because you are not absorbing any of this as calories or as "carbs" in the way we think of it.
BTW, I have to let you in on this little tip here because it's too good not to share. Lakanto's sugar free Maple Syrup, sweetened with Erhtyritol and Monkfruit, IS THE BOMB.COM. If you use it on a Phase 3 friendly mug muffin or mug cake recipe, you will be a happy person once again. ;)-
BEST way to utilize sweeteners: I have found that mixing them often makes for the best taste while balancing their use. Stevia all by itself, especially in baked goods is just BLEH and doesn't have enough to it for the texture that a baked good often needs. At the same time, using TONS of Erythritol can cause gas and diahrrea. So to me, blending 2-3 of the above sweeteners is best for everything: taste, reducing overall volume consumption of sweeteners, and texture.
2. I've heard I should just increase my Phase 2 foods for Phase 3.
I'm not saying you can't do this. I'm sure you can. But let's call this what it is. You have been eating the same like 5 foods every single day for the past 3-6 weeks. And there's a few things I see wrong with this picture.
A. You are so sick of these foods already.
B. This doesn't give you any guidance into how to transition to eating a larger variety of foods again. By the end of Phase 3, you'll be almost in the same place you were at the end of Phase 2, wondering what you can now eat that's isn't a phase 2 food without gaining weight. Depressing. P3tolife teaches you how to eat for life while maintaining.
C. In my experience with over 1,000 P3tolife members now, it is simply NOT necessary to eat in such a limited way in Phase 3. We eat a HUGE variety of vegetables, meats, fats, and fruits in the P3tolife program and our members do not gain weight, they just don't. The reason is that it's not the foods themselves that are or aren't magic, it's the AMOUNTS of these foods and how you are combining them that make the difference.
3. Can I have bacon or things that have a small amount of sugar on Phase 3?
Okay this is my personal opinion. If you eat 2 slices of bacon on P3, while bacon is processed with sugar as part of the preservation process, if you calculate how many grams of actual sugar you're consuming, it's minute. So to me, this really doesn't matter. If you're only having say 1/8th of a tsp of sugar in your bacon, this is not going to effect your stabilization and this comes from now watching my many P3tolife members have bacon in the bacony egg cups recipe without issue. So the key is also that IF the ingredients actually do say sugar has been added- the questions is HOW MUCH? To help you:
1 tsp of sugar = 4 grams of sugar
So if a serving of something you are considering eating has 1 gram of sugar, that means you'll be eating 1/4 tsp of sugar.
Want Motivation?
37,000+ hCGers Join
hcgChica's
Email Tribe
how-to's | interviews | pep talks
Yup, I want this!
Related posts: