Podcast: Play in new window | Download
Subscribe: Apple Podcasts | RSS
It CAN Be Simple.

There's basically three ways you can handle Phase 3
1. the DO-ABLE WAY
Follow the 1 basic principle of Phase 3, see how it goes and be willing to troubleshoot and make corrections where necessary.
2. the BEST WAY
Be uber strict. This way will essentially take the roller-coaster feeling aspect out of P3. At least your odds of such are much lower.
All the details on how to be extra cautious in Phase 3 here.
3. the NOT GONNA WORK WAY
Don't take Phase 3 seriously and gain the weight back. Yeah please don't do that. If you want to hear about the time I did that, read that here.
I followed the 1st method for all my rounds (not like it was a method before since I just made it up), but if I ever did a round again, I think I have enough changes under my belt to attempt the 2nd, more detailed/cautious approach.
Since I feel many people will not have the wherewithal to be disciplined enough yet to do it the BEST way (which I include myself in that boat!), we are going to discuss the DO-ABLE way first, which is basically the 4 main bare essentials of P3 (and even then there are some caveats we will discuss).
I'll be honest and tell you I never counted calories on P3, I never gradually introduced foods, and I experienced some major indigestion because I ate too much and too many different foods too soon, right out of the gate in P3.
Despite all this, I managed to stabilize my fat loss within a couple pounds from where I ended. Which is why this way can totally work, it's just I think it's a more nervewracking experience. Now we're not confusing taking a slightly more laid back approach to P3 with actually cheating. Mark my words!
The one thing I DID do, without fail? The one thing you NEED to do in P3?
NO STARCH, NO SUGAR, NO CHEATING.
But honestly this is quite vague in it's 6 word simplicity isn't it?
The above sounds restrictive to the average person, but when you're coming off of 42 days in P2 where you ate meals only large enough for a small squirrel not prepping for winter, P3 has usually plenty of elbow room – the problem is actually not that it feels restrictive but that there is seemingly so much elbow room all of a sudden that we actually find ourselves uncomfortable with it. The rules during P2 are often comforting, since we don't really have to think much.
Suddenly in Phase 3 there are choices to make. And of course the answers matter because it may directly affect our weight, especially at the start of P3.
Does no sugar include fruits? How many calories should I be eating? What exactly does "no starch" mean anyway? Do I just increase the amount of P2 foods during P3 as some sites say? Should I do a steak day before I reach the 2lb limit because I'm getting nervous? How does dairy and nuts fit into all this? OMGoodness I gained 1lb….was it the 3 pickles I ate or the no sugar almond flour cookies?
We'll talk about all that of course.
I think if you follow some of the advice in this series you will have a very SMOOTH P3, which means it will be less work, more successful, and less emotionally nerve-wracking, as well as you won't have to "correct" your mistakes as much.
For some of you out there, following the more detailed P3 advice (see the BEST WAY to do Phase 3- coming soon!) may be the only way to stabilize reliably.
If you remember nothing else remember these two things:
No starches, no sugars

If in doubt, leave it out.
Craziness to Expect in Phase 3
Phase 3 is actually just as crazy as Phase 2 in it's own unique ways. You know that 2lb gain you had from that "little" chocolate cheat on P2? Well these types of absurdities isn't over just yet. The good news is it won't last long, really!
Expect your weight to be volatile. This is normal. It may bounce around a lot. Don't freak out. This will settle down in the very near future. Really it will I promise. Usually around the 2 week mark of phase 3 you'll see you're weight start to settle in (as long as you are actually following the rules).
Expect scale jumps if you eat non P3 foods thinking it won't really matter that will quickly add up to pounds of fat.
Expect to not be able to eat things at this time that you will be able to eat later. Maybe nuts aren't treating you well in Phase 3? You may very well be able to eat them again in P4 once you are stabilized. So again, no need to panic that your choice of foods has just been drastically cut in half forever.
There are 4 Basic Rules to Phase 3.
But let's just talk uber basics of P3 here so that you don't fall into that NOT GONNA WORK way.
What Are the Rules?
4 Basic Rules for Phase 3
*We will explain what each of the following means below.*
For 3 weeks following Phase 2, do not eat sugars or starches
Keep your weight within 2 lbs* of your LDW
If your weight goes above this, do a Steak Day
If your weight goes above the 2lb window, start the three week P3 period over again.
Quick Serious Pep Talk on P3
Take this seriously. DO NOT BE CARELESS. Be merciless with what you don't allow on phase 3. You're options on P3 are much more varied than what you just completed in P2 so enjoy this variety while being cognizant of what the purpose of this phase is and why the rules in place are there.
All too often we feel like the "diet" part where we're being very conscious and present when it comes to what's going in our mouths ends at Phase 2, when in actuality this same presence of mind MUST continue through Phase 3 or all your hard weight loss efforts will be lost. Often we are getting rather tired of all the restrictions by the time P2 is finishing – that is fine. That's why it's good to not just stop having a goal at this point, but to have a shift in goals and focus. P3 is the time to nourish your body and build strength if you can.
It's kind of like say you had a super dirty car that you just, I don't know, took through a 10 day mud and snow expedition. When you wash the car, that's P2. But to really make it gleam and protect it and keep it in good condition for the future, you need to wax it. P3 is the waxing phase- making all your hard efforts pay off.
P3 Rules Breakdown
What does no starches and no sugars mean?
Basically we're going low carb here. There are either starches or sugars in: Grains, Beans, Fruit, and Starchy Veggies.
If in doubt, leave it out. You will be so glad you did this later.
What's definitely out:
All grains: Or what we consider to be grains because they have carbs (ie. wheat, couscous, rice even brown, barley, corn (tortillas, chips etc), quinoa, etc. It doesn't matter if it's sprouted (example Ezekiel bread- this contains 11-12 grams of net carbs per slice still – too high for P3 in my opinion). We can't think about food from other diet perspectives, we have to think about it from an hCG perspective.
Starchy veggies: Things like potatoes, sweet potatoes, yams, peas. ex. root vegetable chips, no. Sorry!
Fruits: Some low sugar fruits like the berry family can usually be gotten away with like 1/2 cup in a smoothie, but I'd avoid most other fruits myself- fruits are high in natural fructose sugar still – not good for Phase 3 purposes. Some people do keep in the P2 fruits in P3 but I would say the vast majority run into trouble keeping fruits in.
Beans: beans. Frijoles. Whatever you want to call them – make your chili without beans.
Hidden Carbs:

Milk – 12 grams of carbs/sugar in 1 cup of milk actually. Doesn't mean you can't have any dairy, but be aware of the type of dairy and check labels.

Nuts – There are 20 grams of carbs in 1 cup of almonds. Doesn't mean you can't have them, but amounts and their resulting carb level (1/4 cup – 5 grams carbs – much better!) matter.
What if you still aren't sure if something is a starch or carb?
Check the both the sugar and carb count on the actual nutrition label always. Labeling can be misleading and reading the nutrition facts and ingredients can quickly help you see what's REALLY in there.
As you can see then, you won't be just eating more of P2 foods in Phase 3. And thank goodness! I'm sure you've had enough of those already. Not that you can't still eat these foods of course, but really in most cases, removing most fruits from the equation is in your best interests.
What is your LDW or LIW?
Your LDW (aka Last Day Weight) or LIW (Last Injection Weight) is your weight on the scale the morning OF your last day of taking hCG. For those injecting, it's that last morning you inject. For those on drops, it's the start of your last day of drops.
What LDW and LIW are NOT: This is NOT your weight on the scale the first day of P3. There is a 72 hour period of after your last dose of hCG that you do continue the 500 calorie VLCD diet. You will continue losing weight during this time most likely. You might even have a big loss the last day or two. But this is not the weight you are trying to maintain.
Example:
Saturday, morning of last injection: 156lbs – your LIW
Tuesday, 1st day of P3: 153lbs
In the example, the person lost an additional 3 lbs during the 72 hours of 500 calories as the hCG left their system. In Phase 3, you are attempting to stay within 2 lbs of your LIW only – in this example 156lbs. So you would not do a steak day until you reached 158lbs. Some mistakenly take their lowest weight on the diet, which is usually the start of P3, example 153 lbs, to maintain, then they are going to be trying to do a steak day if they hit 155 lbs, which they will most likely end up doing steak day after steak day as their body won't want to stay here.
Most of the time we gain the losses in the last 72 hours right back in P3 – do not worry about this. Let it go.
The reason Dr. Simeons explained that it's not good to attempt to maintain the weight loss you experienced in those last 72 hours of the 500 calorie diet is because the hCG ends up not being in full force in your system as its leaving. Now you MAY end up stabilizing lower, and if so, awesome, but the point is to really stay focused on your true LIW or there will be a lot of frustrations and struggles that aren't necessary.
Steak Days
The idea with steak days is that IF you go 2lbs or more over your LDW, like your LDW is 158 and you wake up one morning weighing 160lbs, you would then fast for the majority of the day, then eat a large steak and tomato or apple for your evening meal. Drinking plenty of water throughout the idea is GREAT.
One of the things a steak day accomplishes is it creates a calorie balance. Usually if you have your weight go up (and it's not just something like water retention from too much sodium), it means you took in too many calories/too much food. By doing a fast/steak day like this, you're creating a balance of calorie intake over the two days. Additionally, protein is good for letting go of water retention as well.
Since weight tends to be so volatile at the start and you might get the sense is wants to move up, the steak days kind of force it back down and help you have some control over getting your body to stay in once place long enough to learn to like it.
Please note however, that there are some extenuating circumstances that you need to know about when it comes to stabilizing in the 2lb window – please see this article: Phase 3 hCG Diet Series: When to Toss the 2lb Rule Thing Out the Window
Another Phase 3 correction Tactic is doing an Apple Day – yes, the apple day which is normally done during P2! Tracy writes to me her experience with doing an apple day to lose the regained weight while on P3. Here's what she shared:
Hi Rayzel,

I've followed your post for the past year and I have enjoyed it. I have a revelation for a recent gain I had during P3. In the past I've always done a steak day, feeling that I'll get more bang for my buck, and looking forward to having a big steak at the end of the day. Well, I haven't had the results I wanted because sometimes I wouldn't lose, despite the fact that I had done everything required for the steak day. This was extremely frustrating. I attributed this to menopause. Then I tried apples instead of the steak and I was stunned by the results. Because I haven't been as careful as I should while on P3, not tracking how much I was eating, I've had to do several days of trying to get back down from a gain of more than two pounds. When I started doing an apple day, my weight would go down between 2 – 4 pounds! I would drink lots of water and eat 4 – 6 apples during the day. So, apples are this girls best friend!

Thanks for giving me the opportunity to give my ditty on apples versus steaks????

-Tracy
What Do You MEAN I have to start Phase 3 All Over Again??
K so let me ask you something.
Say your weight is fluctuating a lot for the first couple weeks of Phase 3. You are finding out that your body reacts to something like certain nuts, or perhaps broccoli, or dairy, and so you remove it and you're making these little fine-tuning adjustments – which is great. But as a result of not knowing what your body does and does not like at first, or perhaps because you're simply just eating too much still (I've TOTALLY been guilty of this MANY times), you have had to do a number of steak days and your weight is still kinda bouncy bouncy. When the end of Phase 3 comes and you're still in this situation where you just did a steak day like 3 days ago, is it really time to start Phase 4?
Phase 4 is something to enter when your body is stable.
With that said, it's a good idea to really keep your weight in a stable 2lb-ish range for a whole period of a few weeks. If you are finding that you're up and down 4 lbs several times and doing several steak days, even if the "technical" time for P4 has arrive, this doesn't mean your body is ready for it. That is the idea behind starting the timeline of Phase 3 over again from the start when you've had to do a steak day.
The idea is to get into a groove where you are pretty confident that the weight you woke up with this morning is the approximately the same weight you'll wake up tomorrow, and next week. Once you feel like that, it makes sense that your body might be ready for trying out some other foods that contain starch or sugar in some form.
Are Phase 3 Rules Really that Important?
Let me just tell you this – those who have taken P3 seriously and are gradual about their food and calorie introduction are the ones who reliably stabilize and maintain their weight loss. That's how I got the idea for
my Phase 3 program
– when women like Barb, the blogger of Inspired Girl – shared with me how she approached Phase 3 and stabilized so effortlessly, I was like there is something TO this idea.
The reason that what we are about to discuss is so important is that I've found weight to be very volatile when you first get off P2 and it requires that you take some special measures in order to help your body get comfortable at this new weight.
Think about it- you just lost, most likely 20-30lbs- in just a few short weeks. A drastic change just happened in your body that wasn't slow and gradual. Your body has been operating differently than it normally does during this time- instead of getting all it's calories for functioning from food, it's been getting the majority of it's fuel from your fat- it now has to switch back to food as a main fuel source, which in itself I'm sure is quite easy, but to make that switch without gaining weight seems more involved.
Whatever you decide to do, remember it is only for a few weeks- not a lifetime. Making your stabilization phase go smoothly and successfully is worth keeping out a few things as necessary so that you can eat them and keep your new body at the same time later!
But if you get overwhelmed and discouraged, in the end, keep in mind you can still boil it down to this: NO STARCH, NO SUGAR. If you are up for a little more detail and instruction, the rest of this info could prove very helpful to you.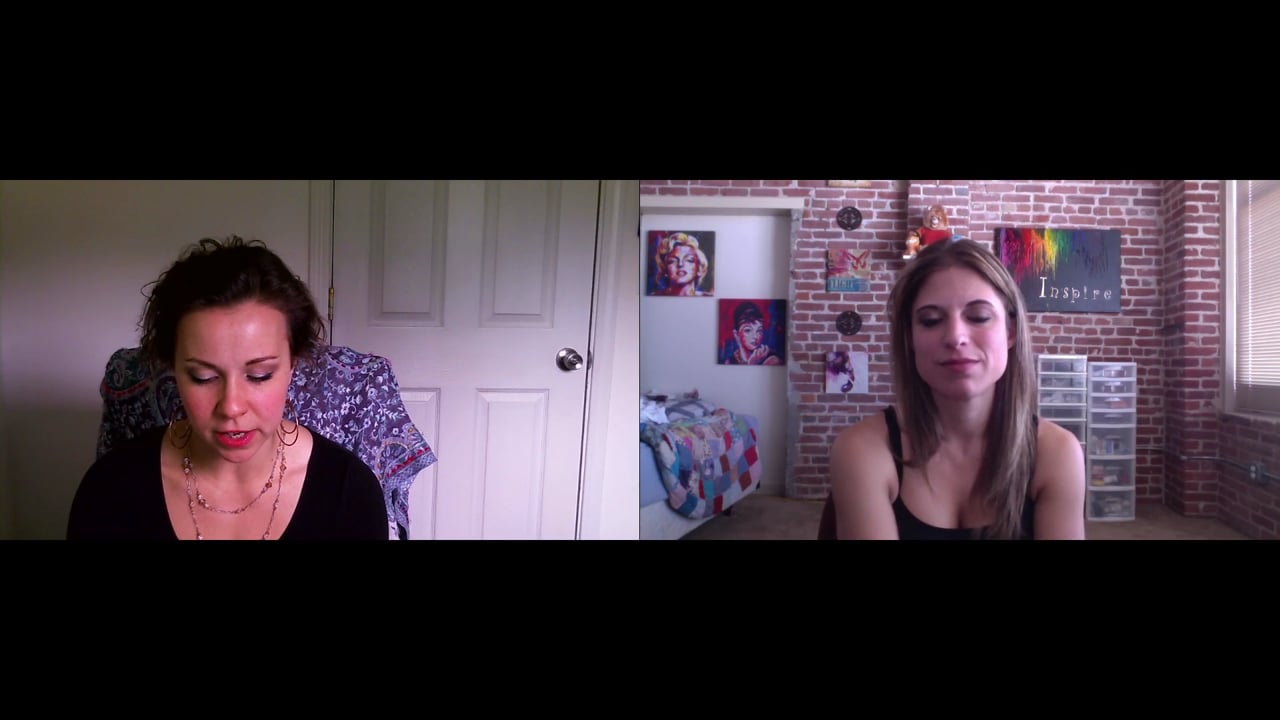 Watch Sarah's Full Interview here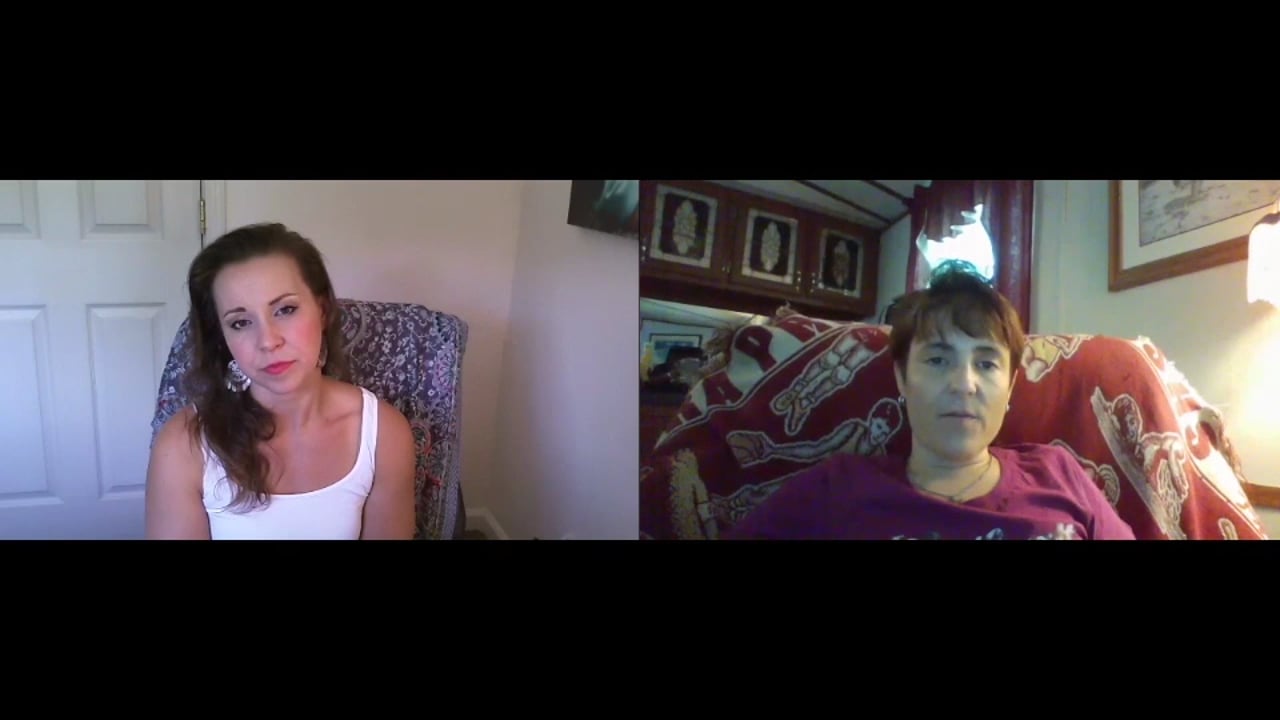 Watch Tracy's Full Interview here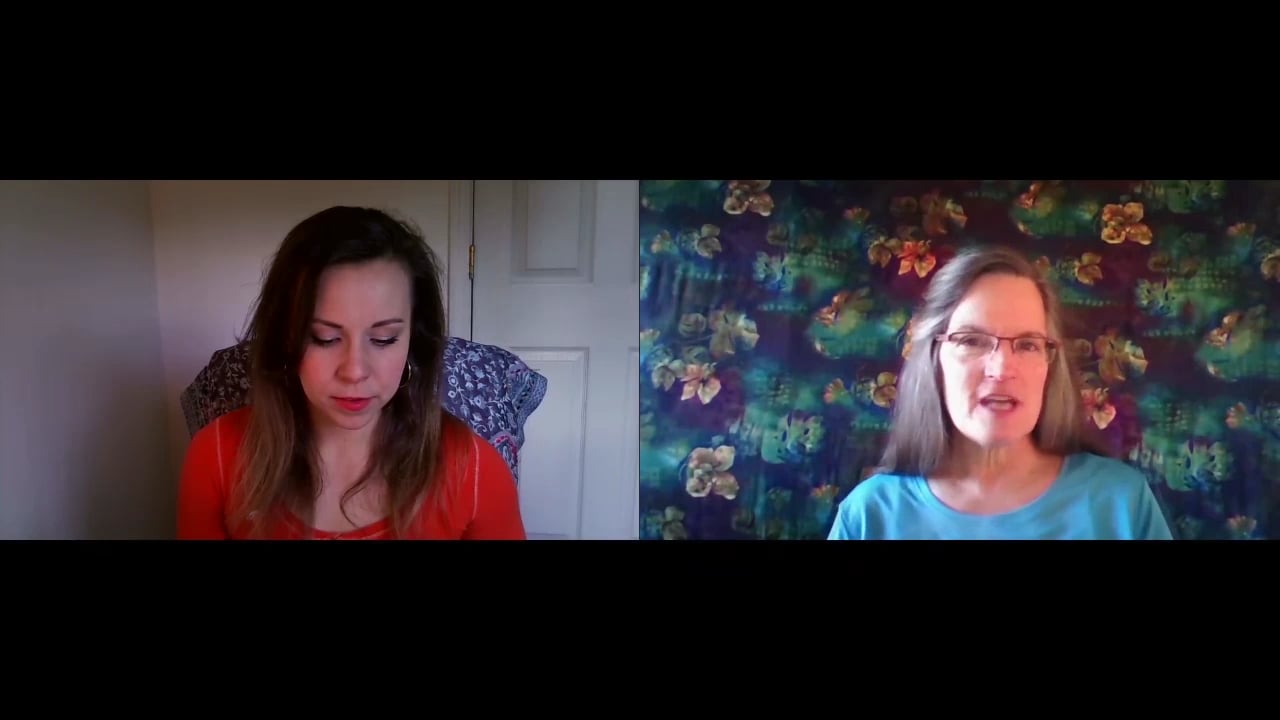 Watch Nance's Full Interview here
Want Motivation?
37,000+ hCGers Join
hcgChica's
Email Tribe
how-to's | interviews | pep talks
Yup, I want this!
Related posts: