Podcast: Play in new window | Download
Subscribe: Apple Podcasts | Android | RSS
So before the more rewarding Phase 2 losing-weight part, you need to go through the Phase 1 loading portion of the hCG Diet Plan, lasting typically 2-3 days. Also sometimes called gorging, it involves eating more than normal of high fat foods – yes the idea is to actually gain weight during this phase. Don't panic, it will come off quickly.
So lets talk about how to do it, and then discuss why we do it since it sounds like lunacy to do this on purpose.
Then after you have the basics, you'll want to get more details on loading properly for you here.
Phase 1: Loading for the hCG Diet: 2 days
Loading is typically done for 2 days, but on occasion there might be reason to load for 3 days or more.
In a nutshell:

Eat larger than normal amounts of high fat foods with the purpose of gaining weight, for 2 days, while taking hCG.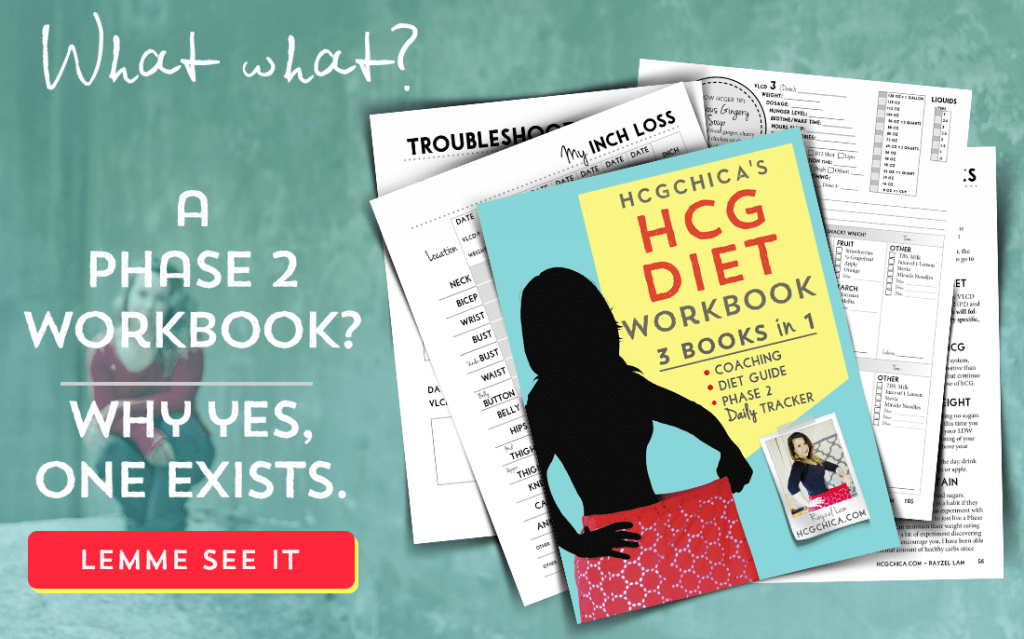 What to do
a. Take hCG injections
(please see my article on finding the best dose of hCG for you) Most feel the least hunger on 125iu or 150iu- this will be 12.5 units or 15 units on the injection syringe if you mix hCG in 1:1 ratio)
b. Eat high fat foods / higher calorie intake than usual
c. Eat low carb* (optional – see below)
Food choices would be the same as the 1 week pre-hCG diet phase (another optional thing I just kind of made up), just focus on eating a higher fat and higher calorie count than usual for these 2 days. You are trying to purposefully gain weight. Shocker! I know.
* Loading low carb is optional– you can load the traditional way and eat whatever you want- cake, donuts etc.- see why I believe in low carb / clean loading for some. If you are not addicted to sugar, you can probably get away with eating pecan pie and cheesecake while loading without too many repercussions on hCG.
d. Weigh yourself daily
How Much Should I Eat Exactly?
I'll just give you an example of what I consumed my final round of hCG – I loaded for 2 days, and during that two days combined, I ate a total of 8,000 calories and about 600 grams of fat.
You can see what foods that was comprised of here:
And remember, this is just the very basics of loading – check out all my Phase 1 Loading posts to get really informed.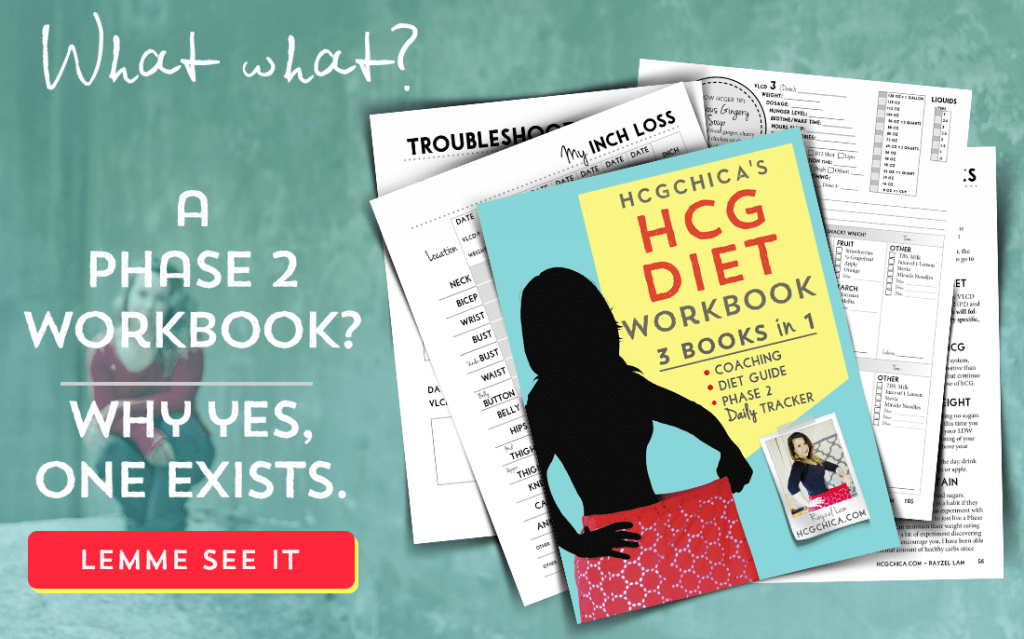 Want Support? Motivation?
29,000+ hCGers Join
hcgChica's
Email Tribe
Yup, I want this!
Related posts: