Podcast: Play in new window | Download
Subscribe: Apple Podcasts | RSS
These principles can apply to Phase 3 of the hCG protocol as well.
Another name for this might be,
My Tools for Watching Other People Eat Soft Serve Cones Without Cracking
First of all, I DON'T watch. I do something else.
These are the 5 main keys that allow me to make the best choices for me about what I eat when in group settings or with family on a daily basis.
Order another food item I like that fits within my current way of eating

Become a paparazzi

Plan to make my own P3 or P4 healthier version dessert when I arrive home

Time

Indulge sometimes, but choose carefully
1) Order another food item I like that fits within my current way of eating
If I'm out to eat with my family at a restaurant, and my son and husband order oh I don't know, berry cobbler a la mode, I don't usually just sit there and watch them eat it. One thing I will often do is order myself something else- it might be another salad with my favorite dressing, it might be a side of bacon. I'm not joking! Just the other day I did indeed order and eat a side of bacon while my son and hubby ate that berry cobbler ala mode- I wasn't making that up.
Whatever sounds like it will be satisfying to me, that won't cause me to feel derailed from my healthy way of eating, I'll order, and then enjoy while they eat their dessert. This works very well for me.
2) Become a paparazzi
I have become more and more interested in photography and capturing memories of my family and I as our son grows up. So in social settings while everyone is snacking on the chips and dip etc., I'm usually clicking away with my camera – my son, the guests, or some fun photo of a cool spot on the host's fence or something that might make a neat background for a meme. :)-
I'll give you a recent example. We had a family day trip out to nature and on the way home stopped at a soft serve ice-cream shop. Hubby and son ordered ice-cream, but I noticed these adorable bright red picnic tables located there, so while my son ate his soft serve, I had him take off his shirt :)- and took about 50 photos of him eating it at the cute picnic tables.
The point is that I find taking pictures very satisfying – enough so that it distracts me from my other great interest in life, which is eating. I'm usually able to pass the evening quite well without getting too caught up in food by having this other very enjoyable activity that involves both my hands going on.
Maybe for you there is something else that you might be able to take that you find distracting and enjoyable- say knitting or crochet – don't laugh until you try it!
3) Plan to make my own P3 or P4 healthier version dessert when I arrive home
This gets me by as well because it prevents me from feeling like I'm being denied something, and instead makes me think I'm choosing to have something else delicious when I get home that is healthier for me, that won't bring any negative repercussions on my body, and that I still love the taste of.
Here are some good low carb, sugar free desserty type options:
4) Time
The longer you have your new way of eating lifestyle, the easier it will be for your mind to not find itself in that "well, maybe I could have….." state.
My brain mostly doesn't even go there anymore, simply because my current eating habits are so longstanding now that they are second nature – habit.
There are certain things I just don't eat anymore and it's been so long since I've eaten them that it's like that pathway in my brain is so overgrown I don't give it much consideration. When my brain DOES go there, the voice inside is so very soft and faint it's barely a whisper and pretty easy to ignore. It would usually be at that point that I remind myself that I'll be making my own P3 style dessert when I get home.
5) I Do Indulge Sometimes….But I Choose Carefully
Sometimes I actually will indulge and eat some foods that aren't part of my normal day to day diet. The way I choose what those foods will be has to do with the effect it will have on me emotionally/mentally.
For me that means that I don't eat any desserts or baked goods with actual sugar in it, because it will cause me to then crave sugar later.That's been my own personal battle in life and this is how I successfully cope with it. Some of the women I interview in episodes of the hCG diet interviews don't have this issue with craving sugar, so for them, eating a regular dessert here and there may present no further reaching problem for them.
I do find that I can eat other foods like ribs, even if say the bbq sauce has a little sugar in it, or some chips or thai food (where the curries have sugar in the sauce) and a heaping serving of white rice etc. without it causing a huge change in my mentality during the following days, so these are the sorts of things that I will occasionally allow myself to have.
For you, your trigger foods may be different- basically you have to become more in tune and more honest with yourself about what causes a ricochet of negative effects inside you following a certain action or after eating a certain food, and what food or action you can take that you can enjoy for that moment, and then move on back to your healthy way of living without trouble.
Additionally, sometimes if I know that I'm going to go to a gathering where I might like to eat and be a little more carefree, I will fast that day until dinner time. I have done a lot of research on intermittent fasting now and have been using it as a tool to help with my maintenance from time to time for the past 3 years now. You can read more about intermittent fasting here.
And that's it!
Time is really the most important component for things feeling EASY and like it's not even actually a temptation anymore. Until you get to that point, these other tactics I mentioned can help you cope with temptation successfully.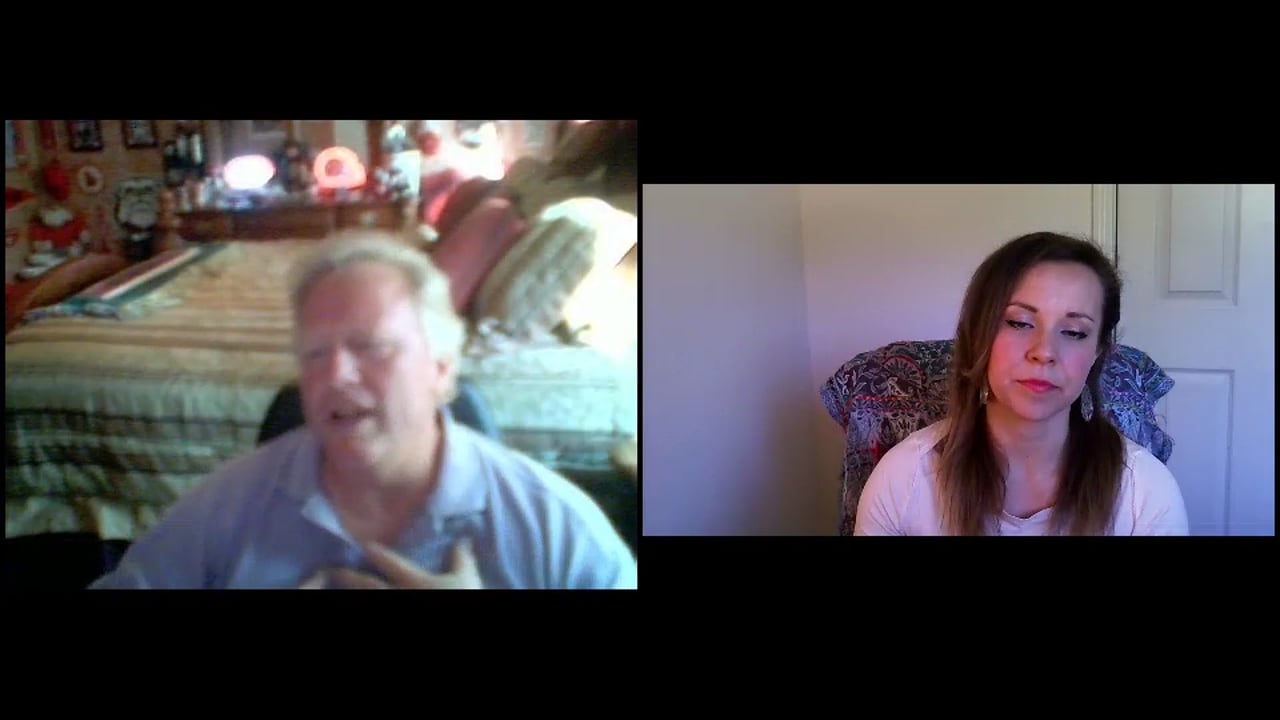 Watch James's Full Interview here
Save
Want Motivation?
37,000+ hCGers Join
hcgChica's
Email Tribe
how-to's | interviews | pep talks
Yup, I want this!
Related posts: