Podcast: Play in new window | Download
Subscribe: Apple Podcasts | RSS
Yes, you're right, it is. Unsustainable indeed.
One definition of unsustainable: something that is unsustainable cannot continue at the same rate.
In short, that's okay, because the hCG protocol is not DESIGNED to be sustained.
Many Activities In Life Are Unsustainable
So is cycling and lifting heavy weights. You can only do those activities for a certain length of time before you have to take a break. In the case of heavy weights in fact, you can really only sustain it for a few seconds really before you gotta take a breather.
People frequently injure themselves by using bad form, lifting too heavy, or trying to lift a certain amount or certain number of reps when they are already too fatigued. I am frequently commended at my crossfit gym for my good form while weight lifting and I'm sure this has to do with why I haven't experienced any major injuries in two and a half years of crossfit.
The point is, there are plenty of things that are very healthy to do for a short duration, that would not be healthy, or even possible, for long durations of time.
All Diets With Weight Loss As the Aim Are Unsustainable
In fact, every diet on the planet that has an aim at weight loss is actually unsustainable because to lose weight you have to consume less calories than you actually need to be at a homeostatic level – ie. your body staying in the same place.
Once a person has lost the weight they want, they HAVE to increase their calorie intake in order to be a maintenance level, so you can't stay on any diet aimed at weight loss forever.
The hCG diet is not meant to be sustained or done for long periods of time. The original protocol designed back in the mid 1900's had patients on this diet ONLY for 3-6 weeks at a time, with successfully longer and longer breaks between each course of the diet.
This is a sane and reasonable way to do it. Both myself, going on 2 years of maintaining my hCG weight loss, as well as the many hCG interviews I've conducted are living proof of this. The bodyfat testing I've done showing that I went from 34% body fat to 17% body fat from this protocol (which to make the numbers more clear means I lost almost 2/3rds of all the the fat on my body), and retained these results while eating a normal healthy diet (including carbs and corn tortillas) post hCG is clear proof.
If you take anything and misuse it, it will be unsustainable and will cause harm.
Take my iPad mini for instance. I don't have a cover for it because I feel it makes it too bulky, but I carry it around quite carefully in my purse. Sadly, my husband was rather rushed one day and carried it out, sitting all rickety atop a stack of books he was carrying to the car, and yes, the inevitable happened. Amazing my ipad still works, but it doesn't LOOK like it does, and I'm pretty sure its life span has been dramatically shortened by this little accident.
Lesson: iPad minis should either have a cover or do not let your husband touch it. Carrying iPads on top of books without cover = misuse.
No wait, actually the lesson is:
Yes the hCG diet is unsustainable – doing the diet for a long period of time would be a misuse of the protocol. The hCG diet being unsustainable is not a good argument for whether it is healthy or not, since it is not designed to be sustained.
This protocol, done for periods of 3-6 weeks, with long breaks between, I have found to be a VERY effective and efficient way to lose not just weight, but fat.
hCG Gives You a Choice – Be in Diet Mode for A Year Or More, or for 3-6 Weeks
Instead of having to spend an entire year or years in "diet mode", living under a maintenance level of eating, I can do this just a bit more strictly, for a much shorter period of time, and then spend several weeks or months eating at a maintenance level.
This requires much less emotional and mental energy overall to me.
To me, this is a good thing because losing weight is most likely not the sole thing you got goin' on in your life.
And while we all need to learn how to operate a consistent healthy lifestyle alongside all our other obligations and stresses in life, that's the thing….
a consistent healthy lifestyle at a MAINTENANCE level is much different than losing weight.
Losing weight isn't a lifestyle we need to somehow become accustomed to for life. In fact, that's something we don't want right? We're trying to get AWAY from that! Can I get a "you got that right!" from all the yo-yo dieters out there?
When we have children we are raising, parents or grandparents who are getting cancer and need care, abusive relationships, a stressful job, oh the list goes on and on, if there is a way to avoid having to live under a maintenance level of eating for long periods of time, to me, I feel this is makes sense to do.
I hope this helps.
Just trying to dispel a little of the misinformation out there.
Just to harp a teensy bit more, just cuz it's fun, I came up with a list of things that most of us, including myself, enjoy at least occasionally that are not sustainable:
– eating french fries 3x a day
– surfing Pinterest for more than 12 hours straight
– buying everything that catches your eye
– peeing perpetually (okay that is not something we all occasionally enjoy)
Okay I'll stop now.
If you are interested in doing this protocol and want to do it in a healthy manner, just check out the learn section. As I said earlier, I've been maintaining my own weight loss with the hCG Diet for over 2 years now (as of the date of this publishing, November 25, 2014 and have not needed to use hCG at all during that time. If that doesn't say something, I don't know what does.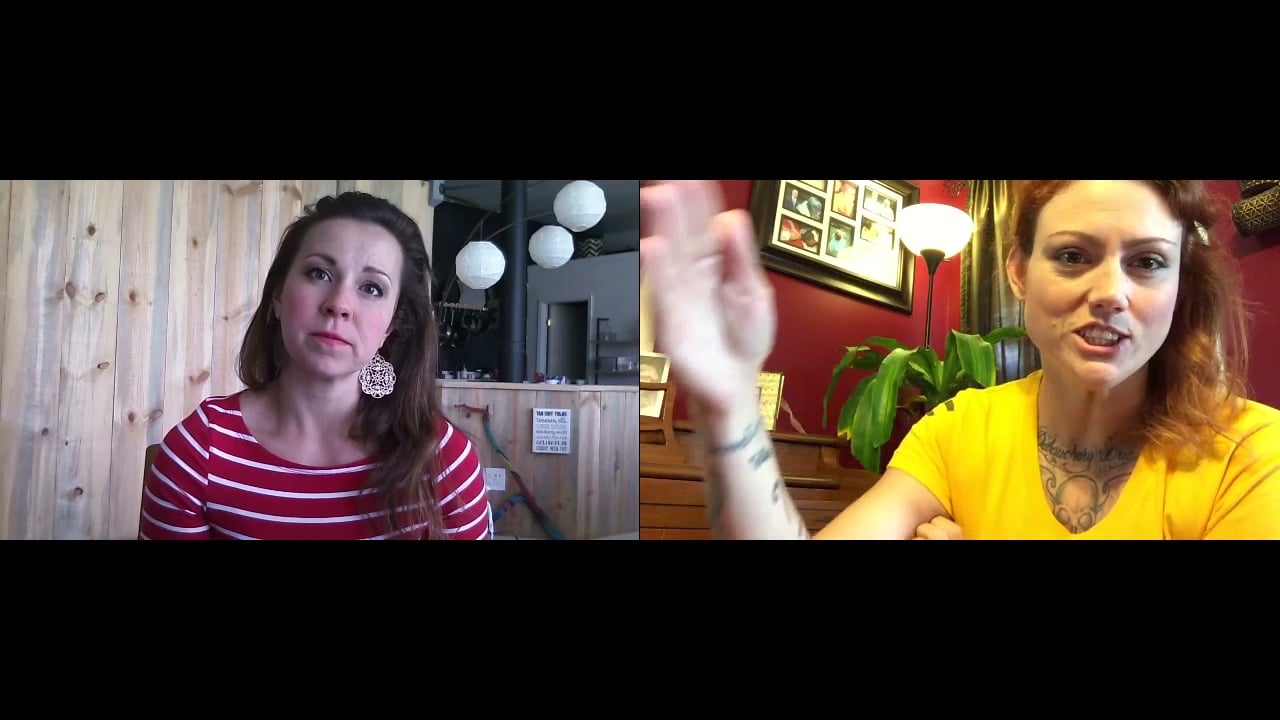 Watch Melissa's Full Interview here
Want Motivation?
37,000+ hCGers Join
hcgChica's
Email Tribe
how-to's | interviews | pep talks
Yup, I want this!
Related posts: