Podcast: Play in new window | Download
Subscribe: Apple Podcasts | RSS
Stabilizing hCG Weight Loss Higher in Phase 3 – When to ignore the 2 lb rule.
Because I've had a rather unique journey with my weight loss and hCG, I have learned there is a time to completely ignore this "stay within 2lbs" rule while stabilizing in Phase 3 or you'll literally drive your body and yourself mad.
Here are the times when you may need consider this
1. You did not eat the fruits or melba/grissini in Phase 2, or you rarely did.
2. You have started a rigorous exercise program in P3.
3. You have done 10 steak days and your weight JUST. WON'T. STAY THERE.
#1 When You Didn't Eat Fruits and Grissini on P2
Let me make it clear – I do think doing Phase 2 without fruits and grissini if you have a sugar/carb addiction problem is a GREAT thing to do – but making this change in Phase 2 means that there will be some resulting adjustments in Phase 3 that you will need to account for, and that's what this post is all about. I didn't eat the fruits or melba on P2 for two rounds and it was the right choice for me.
So don't let me confuse you and make you thing doing Phase 2 in this way is a bad thing – it's not – again, it's just that if you do this, there are some things that change about stabilizing after.
No fruits/melba on P2 = Artificially Low LDW.
Meaning the weight you thought you lost? You really didn't lose it all. I know, lets take a moment for a little sad face. 🙁 A little bit of that weight loss is actually what are called glycogen stores – or more simply, water that is naturally stored in your muscles and liver.
It's VERY important to note that if you did this, you will most likely need to stabilize at a higher weight – the 2 lb stabilization window really can't apply in this scenario, and here's why.
What Happens When You Eat No Fruits on P2
When you remove the fruits and grissini from the protocol, it makes the diet super low carb – what this means is that your body will end up tapping into your glycogen stores for energy as well, something that wouldn't end up happening as much when you leave the fruits in. Glycogen is basically just water that's stored in your muscle and liver.
Glycogen isn't fat, and when your body is in it's normal state, it will naturally hold a certain amount of glycogen (how much depends on your own body and how much muscle you have etc). It would really be not only pointless, but unhealthy to prevent this on an ongoing basis.
It's Natural
When you have been fruitless in Phase 2 and then transition to Phase 3, your body will naturally re-fill these glycogen stores as quickly as possible – it's just what the body does – there is no point in trying to prevent this.
So what I'm basically saying is that if you do P2 without fruits and or melba, you will most likely have an artificially low LDW.
That is why I wouldn't recommend doing it this in order to lose more weight because in the end you are actually losing the same amount of fat as a person who keeps the fruits in (and remember, when I'm speaking of not eating fruits on P2, it's with the understanding that the calories are being replace with more P2 veggies so the calorie intake is essentially the same, but lower carb). There ARE times you'll find yourself eating less than 500 calories, but most of the time you'll be fairly close to that number.
The reason leaving them out can be advantageous is for the benefits of making the diet mentally easier – like I said, for me, cravings disappeared when I removed these items and made P2 much easier for me mentally.
When I compare my fat loss from Round 4, where I did eat the fruits, and Round 5, where I removed the fruits, my actual fat loss was about the same, even though my total weight loss at the end appeared to be higher on Round 5 – I regained several lbs pretty quickly after Round 5, most of it water/glycogen stores.
Stabilization After Rounds WITH Fruits
If it helps further as a comparison, out of my 4 successful rounds of the protocol where I followed P3 strictly each time, the 2 rounds I stabilized MOST easily (rounds 1 and 4) and within the 2lb window were the two rounds I DID eat the fruits (still no grissini).
My body was able to retain it's natural glycogen stores because of this so there was no need to recover this in P3. As a result, there was the initial little bit of weight fluctuation the first week of P3 but it quickly started stabilizing out and becoming pretty consistent each morning.
Stabilization After Rounds WITHOUT Fruits
In contrast, the 2 rounds that I gained several lbs in phase 3- about 7 lbs actually each time, were the 2 rounds that I DIDN'T eat the fruits (3rd and 5th round) – my body fat testing showed the majority of the weight gain each of these times was indeed "muscle" which also includes the glycogen stores the muscles hold. It can be really hard to know what's what without the bodyfat testing, because the added lbs of glycogen and muscle do cause increases in measurements as well because there is no fat loss happening at the same time at this point to compensate.
I'll try to make a more detailed post about this in the future, but we discuss this topic specifically in my chat with B from Episode 7 of the Diet Interviews.
In A Nutshell
So essentially, the thing is this.
If you choose to eliminate the fruits and grissini during Phase 2, be mentally prepared in advance that your LDW is not really accurate – it's artificially low – and be already prepared to purposefully stabilize at a higher weight and measurements.
This is NOT failure, which is why it's so important to address this because without this knowledge you'll feel you're overeating or that your body is not working properly etc which could really get you down.
You have to accept this as part of your own weight loss process if you choose to go about a round of the diet this way or you'll go crazy with yourself.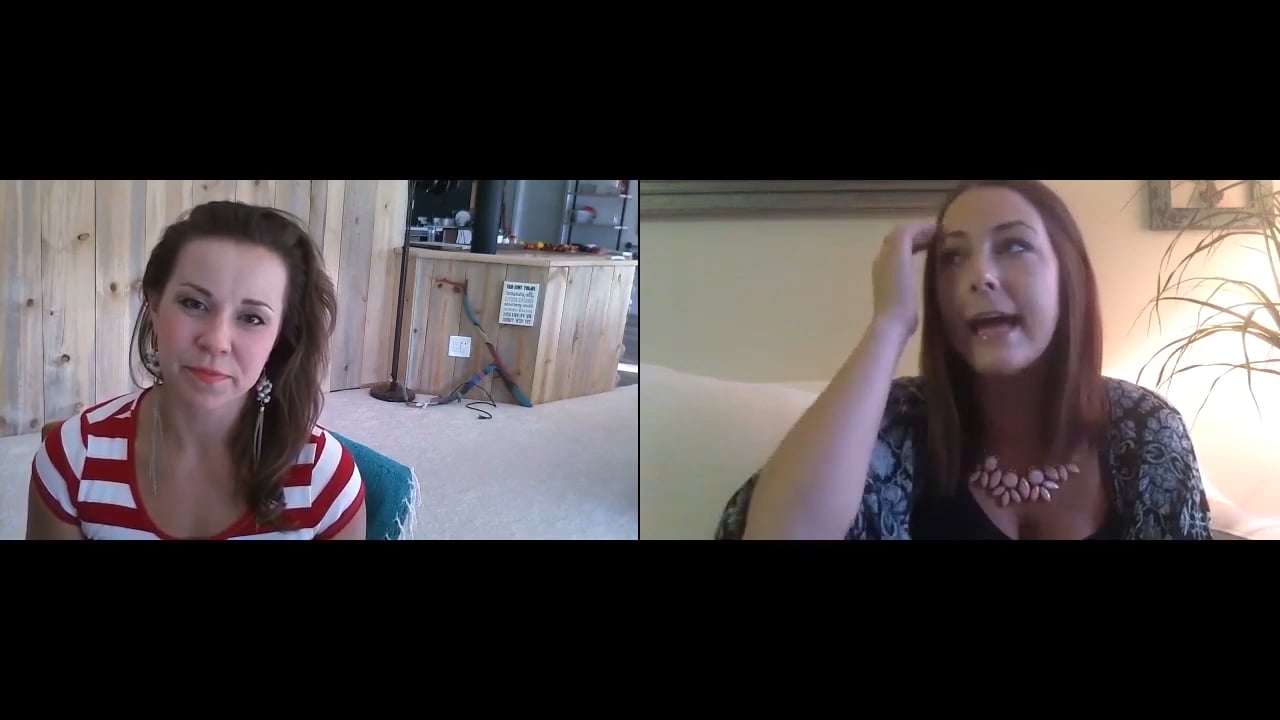 Watch Jenny's Full Interview here
Save
Want Motivation?
37,000+ hCGers Join
hcgChica's
Email Tribe
how-to's | interviews | pep talks
Yup, I want this!
Related posts: