Some people feel the only way to do the hCG protocol is to do it exactly as Dr. Simeon's wrote it. Others I am seeing feel they can pretty do anything they decide on hCG without consequence.
My personal feeling is that there is a balance somewhere in the middle. I have observed myself as well as a lot of other people doing this protocol now, and by and large the main difference for those who maintain their weight loss or not has not to do with how strictly they followed the protocol per se, but what changes in their eating habits as well as lifestyle habits they make long term. This is not to say that any modification is okay, certainly not. But when I get occasional emails of disgruntled ones saying that only Dr. Simeon's exact original instructions work, I need only to point to myself as an example to know that is simply not true. With all the modifications I have made, I have been maintaining my weight loss without any additional hCG rounds for two and a half years as of mid 2015, I have an excellent metabolism, and I haven't been eating "low carb" in over 2 years. Some modifications, done smart, DO work.
Click any topic to go right there:
I'd like to share modifications I have made, and under what circumstances I made them, and how I feel they turned out.
Modifications That Went Well:
There are several little adaptations I've used as I went through my own journey that I found to be just the thing for me, but some of them could be considered "off protocol".
It's important that you read the circumstances under which I made each of these modifications, because I do believe that makes a difference.
For instance, on rounds where I ate off protocol vegetables, it's important to note that I was also not eating the Phase 2 fruits and grissini/melba – so if you were to make the same modification without removing the Phase 2 fruits, this may not work as well.
The purpose of this was to clear my system of carbs and eliminate sugar cravings.
The purpose of this was a few fold. Mainly it was to ensure that I didn't experience sugar cravings being a previous sugar addict and binge eater, but also I desired to make sure I could start losing new fat as soon as possible and get into ketosis more quickly.
This is not something I did every round. I did this only when I was breaking my sugar addiction, as I found even the sugar in fruit to cause cravings for me. You can read all about how I incorporated this modification here.
Again, this is not something I did every round, but my final round of hCG I chose to allow the mixing of veggies because I was not eating the Phase 2 fruits and I felt this gave me a little more leeway with my vegetables. The key, as you'll read more about in the actual post on this topic, is to be more conscious of how much you are eating when you mix veggies, so the calorie count doesn't get out of hand.
5. I Ate Off-Protocol Vegetables
I did this my final round as well. Again, the other factors you should know is that this was done on a round that I did not eat the phase 2 fruits or grissini/melba toast, so I felt there was more leeway for me with the vegetables since I had eliminated a large source of the carbs from the protocol. The reason I chose to incorporate some different vegetables is because a food sensitivity test I took showed I was somewhat allergic to many of the vegetables on Dr. Simeon's list. This was an experiment that I feel turned out well for me.
The vegetables I incorporated that were off protocol:
Broccoli
Red Bell Pepper
Yellow Crook Neck Squash
Zucchini
Mushrooms (yes I ate these daily in a P2 style soup)
SMALL bits of raw carrot in my salads – and we're talking like 1/4 of a carrot, just for flavor.
How did I decide what vegetables to add in? I looked carefully at their carb content and chose vegetables that seemed to be lin line with those on the original list.
6. I Ate Miracle Noodles Daily During Phase 2
This is something I did on 3 of my rounds and I think it helped me greatly! Miracle Noodles also known as the non name brand Shirataki Noodles (caution – NOT the ones containing Tofu!) have no calories. They are simply soluble fiber, made from the Konjac root.
I would eat an entire package daily in soups during Phase 2. This made me feel more full and satiated. The only type of "weight gain" I feel one will experience from incorporating these is the 1. bulk of the noodles themselves (they weigh something), and 2. extra water that the noodles may absorb while in your intestines. This is transitory – it's not real weight. I do not feel eating this impeded my actual fat loss on the protocol.
I have an entire blogpost JUST about these darling little zero calorie noodles if you'd like to learn more.
7. I Ate 99% Fat Free Ham
The main importance as I see it with the proteins on the hCG diet is that they be extremely lean, with as little fat as possible. Secondly, meats without hormones I feel is probably pretty important as well. Usually the hormones or toxins would be found in the fat part of the meat, so if you are eating super lean meat, this is hopefully not a problem.
With that in mind, I did eat 99% fat free ham during my final round in my salads as a Phase 2 protein – the regular ol' 100 gram serving. This does contain more salt than some meats, since it's processed in a way, but I was okay with this as I have a hearty sodium intake most of the time.
8. I used Subcutaneous Injections (SQ), Not Intramuscular (IM) for hCG
This got brought up to me recently as an issue, because Dr. Simeons originally gave his patients the hCG by intramuscular shots and the suggestion was made to me that not doing this will yield results that are not as good. Today, almost everyone uses subcutaneous injection for hCG, and these are the needles that are sent with all U.S. based hCG kits now.
Certainly there is nothing wrong with using IM injections, but in my observation and research, there is really no difference in result using one or the other, and the Sub-Q injections are much easier to handle, since the needles are much shorter and only going into your fat, vs. your muscle.
I used Subcutaneous injections for my entire hCG weight loss journey. In fact, I have never done an IM injection. The main four reasons I feel they are perfectly fine to be the standard today are:
1. Same no-hunger effect on the right dose of hCG.
When your dosage of hCG is dialed in correctly, the no hunger effect Dr. Simeon's describes hCG producing in the body is the same. As an example, my final round, when I was actually getting quite lean, I injected 125 IU daily, with a Sub-cutaneous needle of about 5/16″ long, and was so un-hungry some days I felt like I didn't need to eat at all.
2. Weight loss amount is the same
I have gotten feedback from individuals who have used both IM and SQ shots and their weight loss amount was no different.
3. Able to Maintain Weight Loss
I've been maintaining my weight loss for 2.5 years as of mid 2015.
4. My hydrostatic body fat testing shows the majority of my weight loss was indeed fat.
The hCG hormone is supposed to preserve lean muscle and go more for utilizing your fat stores on such a low calorie diet than would otherwise be the case if you did such a low calorie diet without hCG. I had hydrostatic body fat testing done before and after every round and the majority of my weight loss has been fat. I maintain a 16-17% bodyfat now (on me this is about 20-21 lbs of fat on my body), which is in the athlete category for a woman. Since I started at 34.5% bodyfat (on me this was 59 lbs of fat), this is significant and shows the level of fat loss I experienced.
Modifications That DIDN'T Go Well For Me:
Some of you know who have been with me awhile know I had 1 round of hCG out of my whole weight loss journey that was a complete fail. I'd like to share some unintentional modifications I used during this time and what happened.
1. Unintentional Changes
There is a very strong connection I feel between choosing to make an adjustment, vs. the feeling of giving in to something that you hadn't planned on. When I feel like I "gave in" I feel bad about my choice because it's the opposite of what I had intended to do.
2. Replacing whole foods with frankenfood.
My only failed/screwed up round was my 2nd one. One of the things I did wrong that I tried to reason away, was the eating of some special "cookies" that were made up mostly of fiber and sugar alcohols. While I carefully checked them and planned on only eating what would amount to the same calorie count as say my Phase 2 fruit, or my Phase 2 vegetable, that is often NOT what ended up happening. This is because they are still essentially junk food, and while on Phase 3, eating these occasionally might be a nice replacement for chocolate cake, they were not a wise choice to be replacing my fruits and vegetables with. I would find myself eating more than I should, because they tasted sweet and sugary. And did I mention I was then not eating whole fruits or vegetables? Yes, not a wise choice.
Modifications That Don't Seem to Go Well for Others:
1. Doing the hCG diet for longer periods of time
The original protocol was designed to be done in 3-6 week batches, wherein you would then take a break from the low calorie diet for several weeks- in fact with each round, these breaks get longer and longer. You read all about required breaks from hCG here.
Some have chosen to experiment with doing this diet for longer than 6 weeks. This sometimes goes fine. The key word here is sometimes, and really should say rarely. Who does this work for? On a rare occasion there is an individual who is highly motivated, has worked through their emotional issues with food, etc. and just has their nose to the grindstone to get 'er done.
More often than not though, despite wanting to be this special person, those who attempt rounds of 8-10 weeks find themselves getting really burned out, cheating, and kind of flipping out when the diet is over because they stayed on too long and their will power and self control is totally shot.
2. Taking Shorter Breaks from hCG Than is Usually Required
The reasons this doesn't often work out well is very similar to the reasons for not doing the diet longer than 6 weeks or so.
This protocol, while efficient and amazing, is still a lot of hard manual labor in a way for your body. The breaks in general are really needed to give your body time to recover and stay stable. The breaks prevent you from developing chronic deficiences. My particular concern with these longer rounds and shorter breaks is the effect it can have on the Adrenal glands. Adrenal fatigue is a very common condition these days, and being on a diet like this can indeed make the adrenals work harder than usual. This is okay as long as you take those breaks and don't stay on too long. But if you don't, Adrenal fatigue can easily be the result, which is no small matter to recover from.
More Feedback from hCGers who did some Modifications to the Original hCG Diet Protocol:
Watch Alexandra's Full Interview here
Watch Tamara's Full Interview here
Watch Lynette's Full Interview here
Watch Kimberly's Full Interview here
Watch Donna's Full Interview here
Watch Diane's Full Interview here
Watch Denise's Full Interview here
Watch Debbie's Full Interview here
Watch Casey's Full Interview here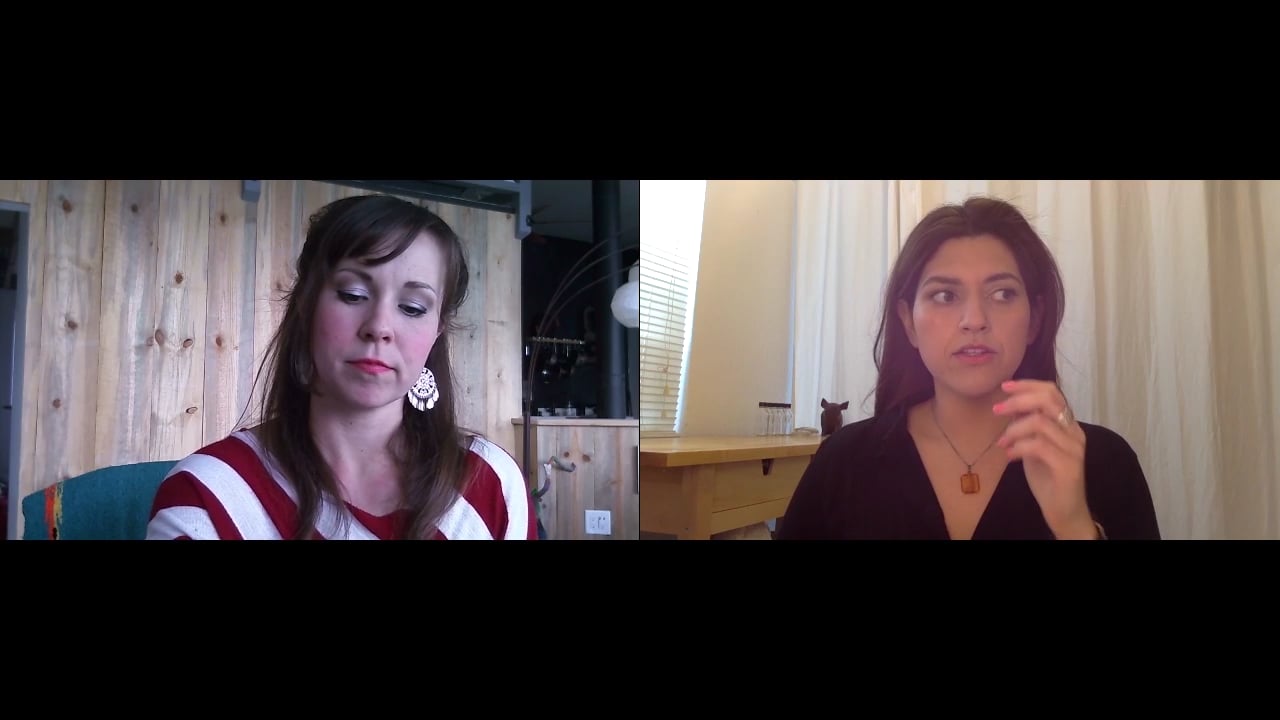 Watch Bella's Full Interview here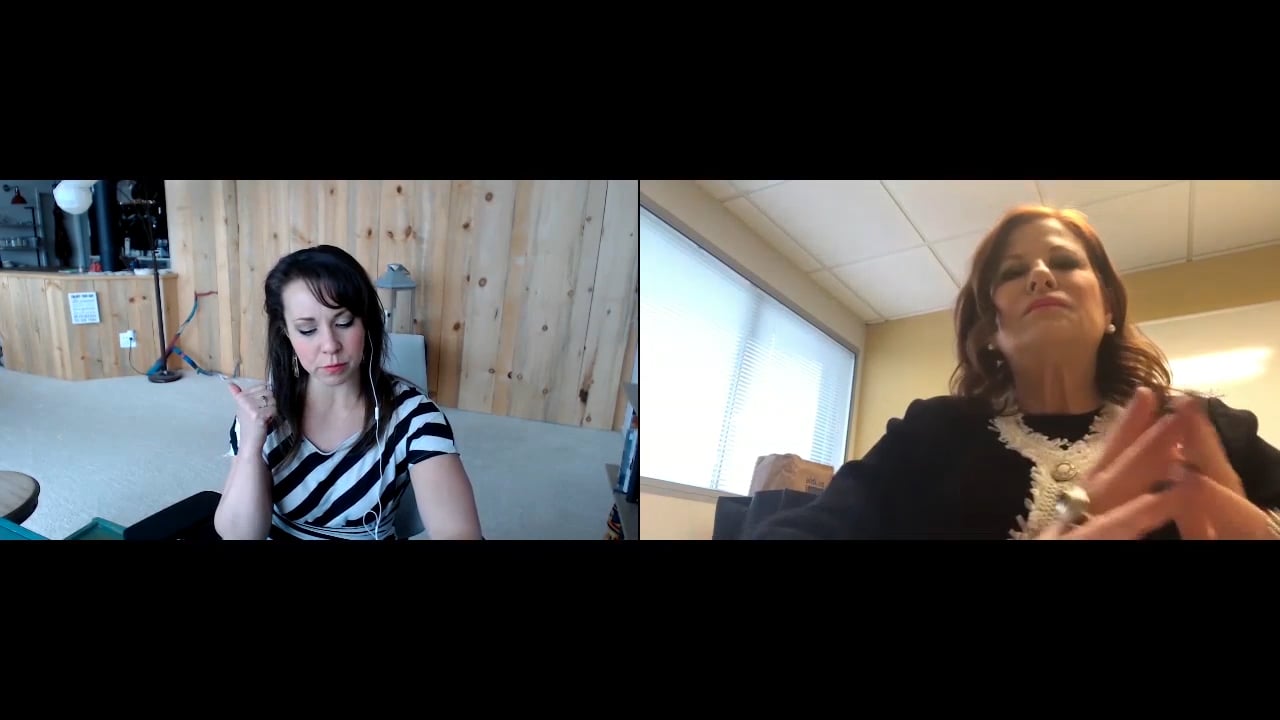 Watch Linda's Full Interview here
Watch Linita's Full Interview here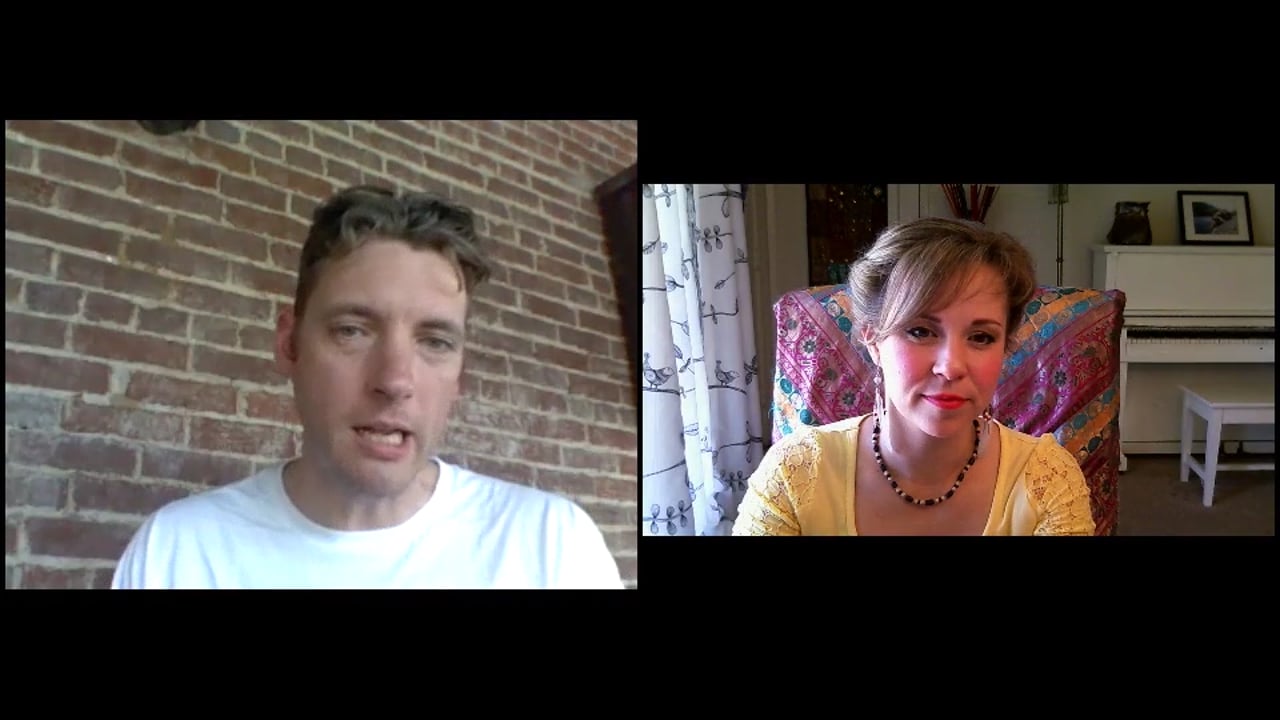 Watch Nathan's Full Interview here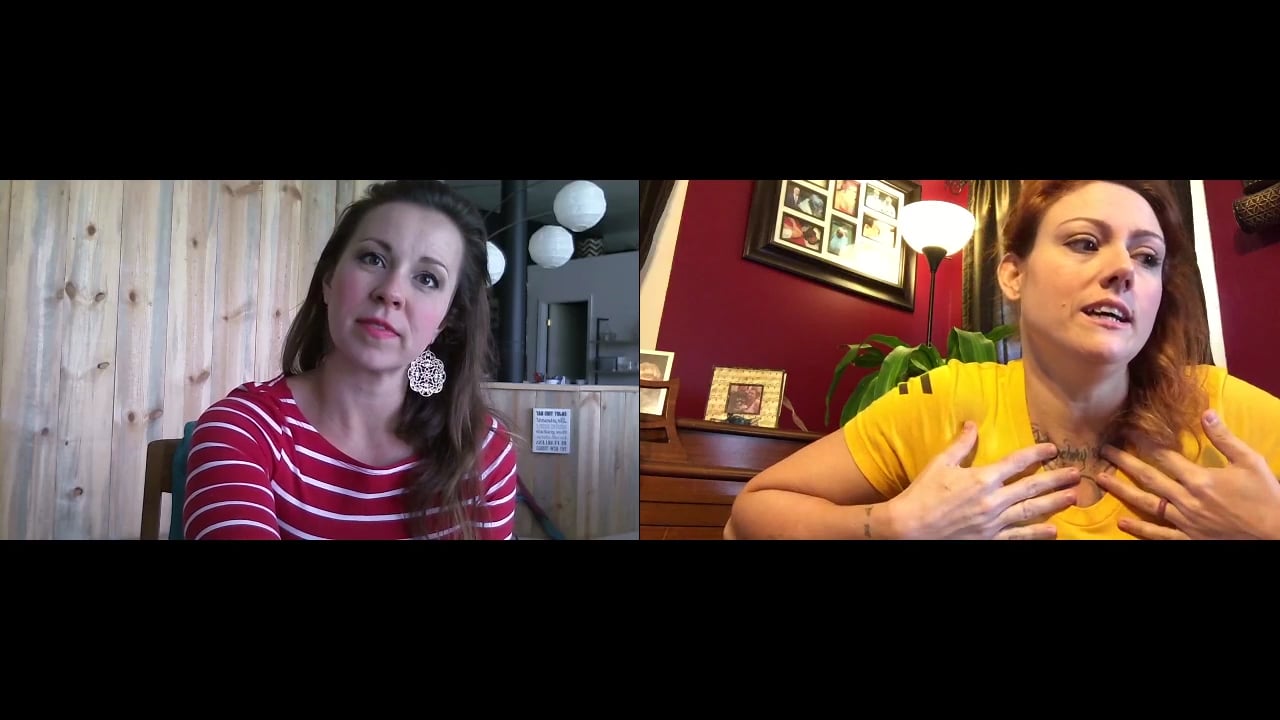 Watch Melissa's Full Interview here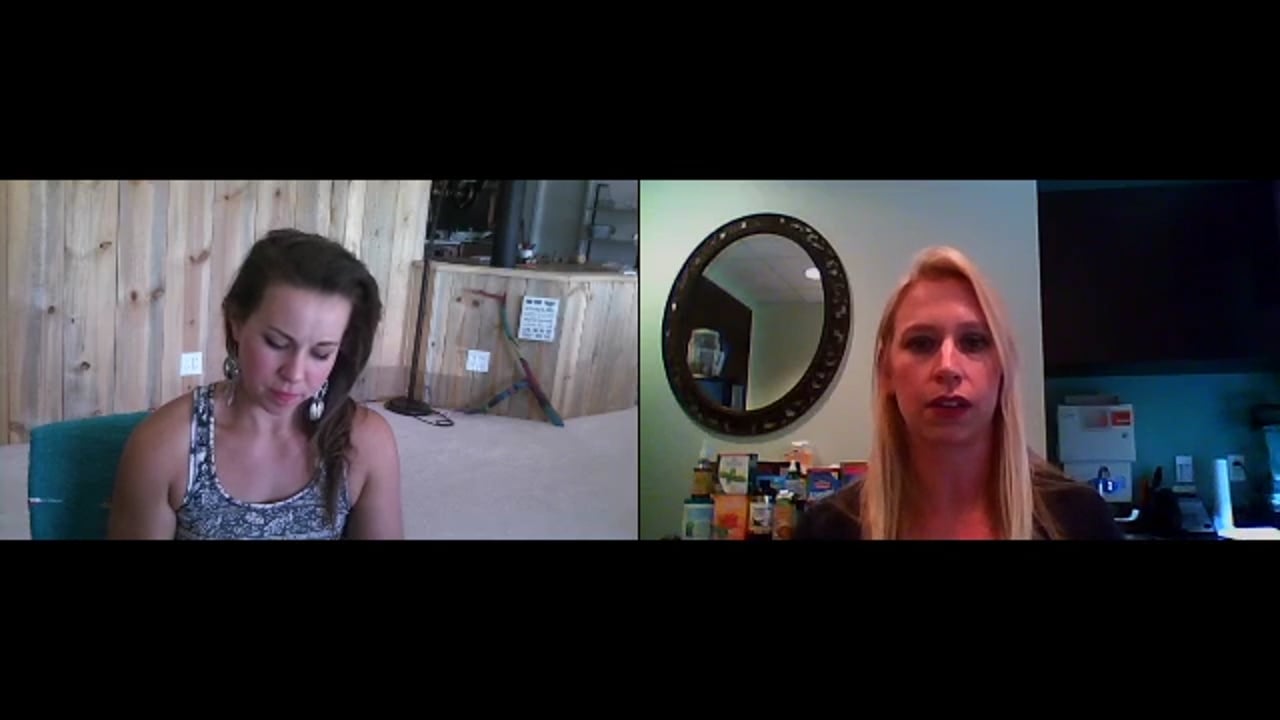 Watch Bridgette's Full Interview here
Want Motivation?
37,000+ hCGers Join
hcgChica's
Email Tribe
how-to's | interviews | pep talks
Yup, I want this!
Related posts: