Hey guys! I am so happy to present to you all a special list compiled by a fellow HCG friend who is a Makeup Artist and Skincare Specialist.
She has spent literally hours and hours putting this list together- contacting companies, investigating different ingredients, to make sure that the products were oil free.
It's nice not to have to purchase new makeup or skincare products just for the Diet- with this list you can find out if the beauty products you are already using whether it's makeup, lotion, and other skincare products that may be just fine to use.
Many people ask me what lotions, what makeup, etc. they can safely use on the protocol. Here are some recommended Oil-free Lotions and Moisturizers for the hCG Diet:
I hope this helps you guys in your endeavor to have success on the weight loss protocol.
And one last thing I'd like to say before you download this- please don't overthink it. Don't freak wondering if there's oil in your mascara. This is a waste of time and energy. I mostly just tried to use an oil-free foundation and skincare – the stuff that actually soaks a good amount into your skin, and didn't fret beyond that.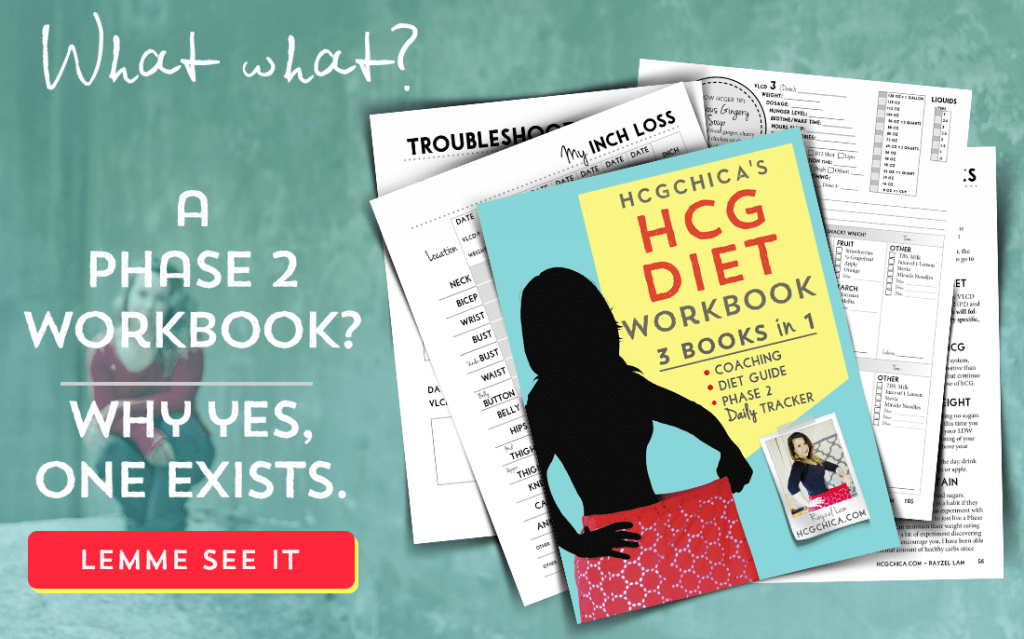 Want Motivation?
37,000+ hCGers Join
hcgChica's
Email Tribe
how-to's | interviews | pep talks
Yup, I want this!
Related posts: