Podcast: Play in new window | Download
Subscribe: Apple Podcasts | RSS
"I have to say, this is the first round where I did a 95% clean load and MAN what a difference it makes. I've had literally NO hunger these first 3 VLCDs."

– AMY
What is the traditional, or regular way people load for the hCG diet?
Eat whatever you want including pizza, donuts, milkshakes, fries and burgers, whatever.
What is Clean or Low carb loading for hCG?
Load without carbs and sugars.
Focus instead on high fats, proteins, and low carb veggies.
Foods I eat when loading clean: Meats like porkchops, chicken thighs with skin, lambchops, steak, etc., butter, mayonnaise, coconut oil, or olive oil on everything, low carb veggies like snow peas, broccoli and cauliflower, sour cream, avocado, cheese. These are just examples. Oooh bacon!! How could I forget bacon?
Foods I avoid when loading clean: All regular sugar sources, fruit, all grains, nuts very sparingly. Yes you read that right. I even avoid fruit.
"I've done hcg before and it took forever to detox from the sugar/carb addiction! Love the "clean" loading advise! It worked like a charm for me! No sugar/carb cravings and I'm going strong on day 8 of VLCD."
Is One Way Right and One Way Wrong?
I don't like to approach things like that. I don't believe only one way is correct in most cases. I would like to explain to you the reasons that I personally chose to stop loading the traditional way after my 2nd round, and chose to load clean/low carb my last 3 rounds instead. Any future rounds of hCG for me will only include low carb loading as well.
Reasons I chose to load low carb for my last 3 rounds:
Reason #1- Loading on sugars and carbs was too like my previous eating disorder.
The very first reason I ended up deciding to load clean for the hCG diet on Round 3 was because loading "dirty" on Round 2 led me back into my binge eating mentality and it wasn't a healthy place for me to go mentally and emotionally. I used to have a binge eating disorder and that loading on chocolate cake and ice-cream set me off on a 9 week binge eating rant once I finally made it to P3 where I regained 15lbs in that short span of time. Not only that, I REALLY struggled during phase 2 of that round and found myself cheating a lot, feeling depressed, and really craving those yucky foods again- it was a HORRIBLE experience, something I wouldn't wish on anyone.
After that I realized that never again could I EVER binge on those types of foods for any reason whatsoever. That's a pathway in my brain I must block off forever. So for me there is no reason good enough to just eat whatever I want in whatever amount I want without a care for my body and my mind.
Even if you haven't had an eating disorder like this, if you find that you consistently have difficulty in controlling the amounts of carbs and sugar you eat, you might consider this idea- cravings are quite powerful and can dissolve the capabilities of the strongest of women.
Reason #2- Get into Ketosis and Fat Burning Mode Faster
I also had a couple other ideas in mind when deciding to load clean and the cool thing was things panned out just as I had planned- I did some research on getting into ketosis as fast as possible, etc, stuff like that, and decided to eat low carb for a week and half prior to starting hCG, then load low-carb, then hope to be in ketosis (fat burning mode) right away- and guess what I was! I am always in ketosis after the first VLCD (very low calorie diet) day now. I kind of feel like this helps me make the best use of time while on the hCG Diet because my body is already burning fats right from the get go instead of having a bunch of carbs and glycogen stores to burn through the first several days- I don't know I could be wrong about that- that's just my theory. So far seems to work good for me so I'll stick with it. The other reason it's great to be in ketosis outside of burning fat is that it adds to the feeling of no hunger.

Reason #3- First Few Days of Diet Feel Much Easier– Far Less Cravings and Hunger
Thirdly, I have found the first few days on VLCD are MUCH more manageable now that I'm no longer having huge carb/sugar withdrawals when making the big change from Loading to eating super low calorie. I noticed when loading with carbs and sugars included that I would feel much more hungry and have a lot more cravings those first few vlcd's which wasn't fun at all and made for a very rocky start. There's actually a good article explaining more about the challenges you face at the start of low carb here. As you'll see, being able to eat other things, especially high fat things, is key to getting through the initial stages of carb withdrawal- which you can't do if you're already on VLCD- making the whole experience MUCH more miserable- hours feel like days- for me it was brutal enough to want to avoid those feelings in the future.
(Check out my one-in-a-million stick figure drawings in this post! You'll be oh so jealous of my artistry skills. ?)
But Dr. Simeons SAID to Eat Pastries with Whipped Cream When Loading- Won't My Hypothalamus and Metabolism Not Reset Properly If I Don't?
I have heard this several times. I understand it comes from the idea that by doing this you'll be sticking strictly to the original protocol that Dr. Simeons devised. In looking at the context of what Dr. Simeons said though, to me it seems the focus and the main point in loading had to do with eating foods that were fattening– not necessarily foods that contained sugar or carbs- would some of these fattening foods contain such? Sure. But I do not feel that his main point was that if you didn't include sugar in your load that you would run into problems.
I'll show you what I mean- the section in Pounds and Inches is called "Gain before Loss" – on page 74 from the manuscript I have. Also keep in mind there are various renditions of his manuscripts where I can see that changes have been made. I think I have one of the more original versions.
He stated to begin with, "one cannot keep a patient comfortable to begin with on 500 calories unless his normal fat reserves are reasonably well stocked. It is for this reason also that every case, even those that are actually gaining, must eat to capacity of the most fattening food they can get down until they have had their third injection."
Later in mentioning some examples of what some of these fattening foods might be he says, "highly concentrated foods such as milk chocolate, pastries with whipped cream, sugar, fried meats particularly pork, eggs and bacon, mayonnaise, bread with thick butter and jam."
If you'll notice the one thing that all these foods have in common is what he said was important about loading- they are high in fat. Some of these do also contain sugar and carbs yes, but they do not all have this in common as fried meats, pork, eggs, bacon, and butter that are also mentioned are very low in sugar and carbs.
The result would be the patient is always "amply rewarded afterwards by the complete absence of those difficulties which patients who have disregarded these instructions are liable to experience." To me it seems the main difficulties he was referring to earlier was being comfortable ie. not hungry, on the diet the first several days.
I guess what I'm trying to say is, his main point was load on food high in fat. Should some of these foods contain lots of sugar and carbs as well, fine, no problem. Was there any indication that eating high fat foods not containing sugar and carbs would be a problem? Not that I can see. That being the case, I don't actually feel that loading clean or low carb is in conflict with Dr. Simeon's original protocol.
I'm living proof that loading without donuts will not ruin your chances for long term weight maintenance and a healthy metabolism. I have done 3 rounds with no sugar during loading, and 2 rounds with no fruits on P2 even. I have an EXCELLENT metabolism now. I do attribute this greatly to crossfit as well, but it has been EASY to maintain my final weightloss from hCG for over a year now, and it was easy to maintain my fat loss after each round I loaded clean as well, which means I have been maintaining some of my fat loss from earlier rounds for 2 years now. This just wouldn't have happened if loading clean was a dangerous thing to do. I don't have to eat low carb to maintain my weight either.
I have absolutely no concern whatsoever that this won't be maintainable for life. If you choose to load clean, I feel my results prove that this certainly won't harm your experience, and may likely make it even better.
"I am on day two of a clean load. It's going great and for the first time I don't feel horrible. Normally the carby loading days make me miserable."
But Please Do LOAD
Don't mistake this conversation about clean vs. regular loading to mean you don't have to eat much when you load. I do eat high calorie and high fat on my clean loads- as you'll see in the image below I ate close to 8,000 calories during my last 2 day load- almost 4,000 calories each day and 300 grams of fat each day.
I do think is important and I think Dr. Simeon's is right that if you don't load properly by getting enough fat into your system, you will feel hungry and weak and possibly even have lower losses as a result that first week. He tried to explain why this happens/why it's important in pounds and inches but I'm not sure it makes scientific sense at this point- but I pretty much always take user experience over science most days, and enough people have reports about their experiences when loading or not lot loading well and then what happened to make sure that I load well.
As an example, if you choose to load the regular way with carbs and sugar, make sure you are indeed getting enough fat- I have had reports of gals who loaded mostly on things like crackers, which are low in fat and mostly carbs, and they had a very rough time the first week on the diet- much hunger, feeling sick, bad losses, etc, showing that their load really wasn't sufficient or useful for them. Remember the focus for loading is high fat foods.
Here is a photo showing what I consumed during the 2 days of my last clean load (just an ingredient list basically):
Should YOU load clean for the hCG Diet?
I am not suggesting this is the best route for everyone- there might even be reasons that it's not a good idea somehow for some people, I'm not sure.
You may not have an overeating disorder in your past, you may not be addicted to sugar. Plenty of people load the traditional way and lose weight with hCG and do well later. So can you be successful with chocolate cake? Sure!
Loading however you want is a free choice and you should be entitled to load how you want with no guilt!
I have just found this to my favorite way to load for the above reasons and I feel my long term results so far show it did not hamper my metabolism or ability to keep my weight off in any way, which I think has been the main concern for some- so there ya go I've been your little guinea pig! I just started out doing hCG expecting just a little, then realized how far it could get me, so I started getting more scientific and strategic about it.
HOW
How To Load Clean
To get ideas on clean loading, I have a Clean Loading Pinterest Board with lots of high fat, low carb, ketogenic style recipes to check out.
Essentially what I did was
Included:
Higher fat meats, bacon, or lean meats with lots of butter.
Low carb veggies, with lots of butter/coconut oil/olive oil.
High fat items like avocado, olives
Low carb homemade breads made with flax and chia type stuff slathered with lots of…you guessed it, butter.
Dairy like cheeses, full fat yogurt, sour cream, heavy whipping cream (dairy actually has more carbs than you might think, so things like milk is probably better avoided.
P3 Style smoothies with low carb protein powders, a lavish amount of coconut milk or avocado, water or almond milk (sugar free kind), ice cubes and stevia.
Nuts
Made use of small amounts of sugar free sweeteners
Again, for ideas on how to actually eat these foods in a pleasing to the tastebuds combination check out my Clean Loading for the hCG Diet Pinterest Board.
Avoided:
All generally accepted as carbs foods. ie. All grain and beans
Anything containing any form of sugar – ie. sugar, brown rice syrup, agave syrup, honey, etc.
Fruit
Higher Carb Veggies
More Feedback from hCGers using this method of loading: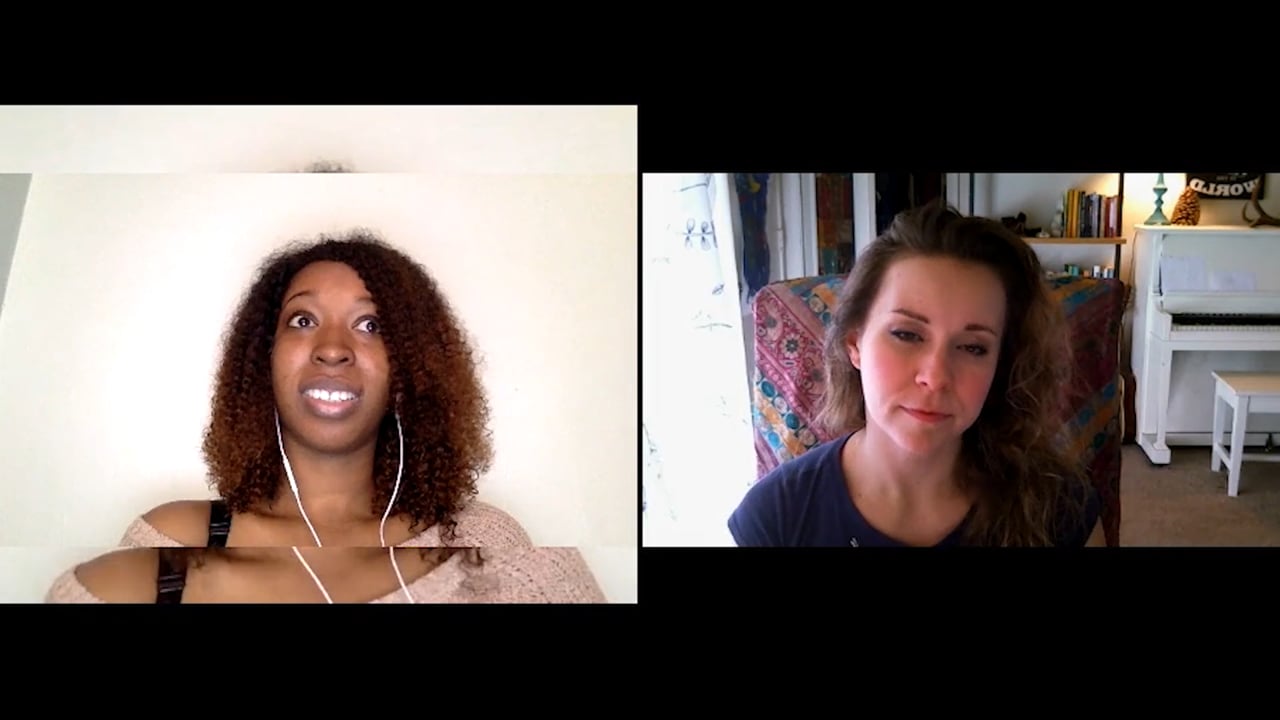 Watch Elke's Full Interview here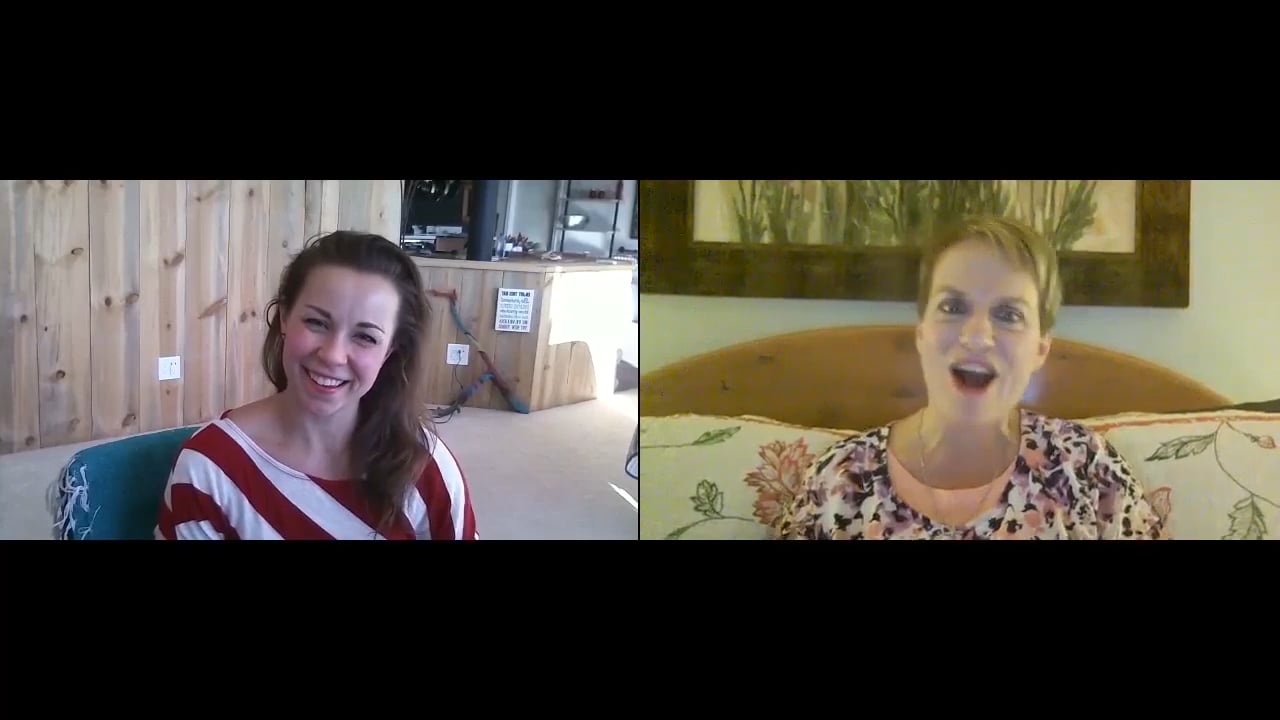 Watch Denise's Full Interview here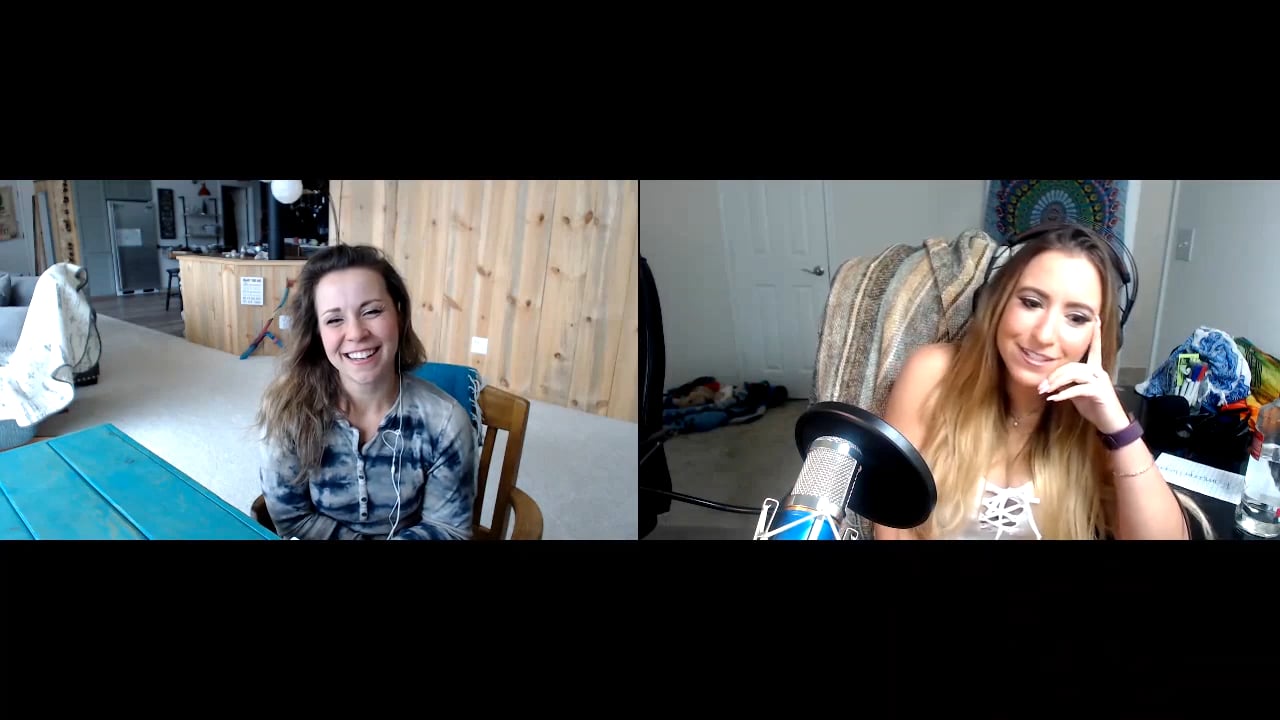 Watch Alexandra's Full Interview here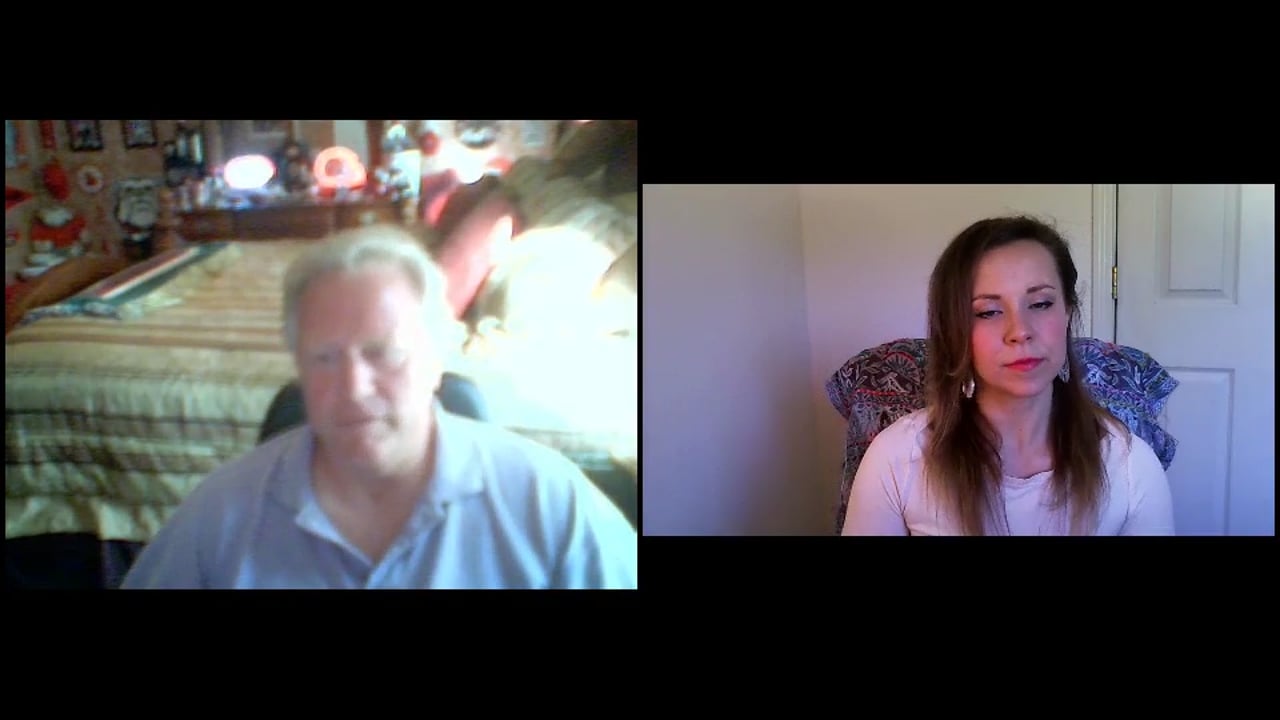 Watch James's Full Interview here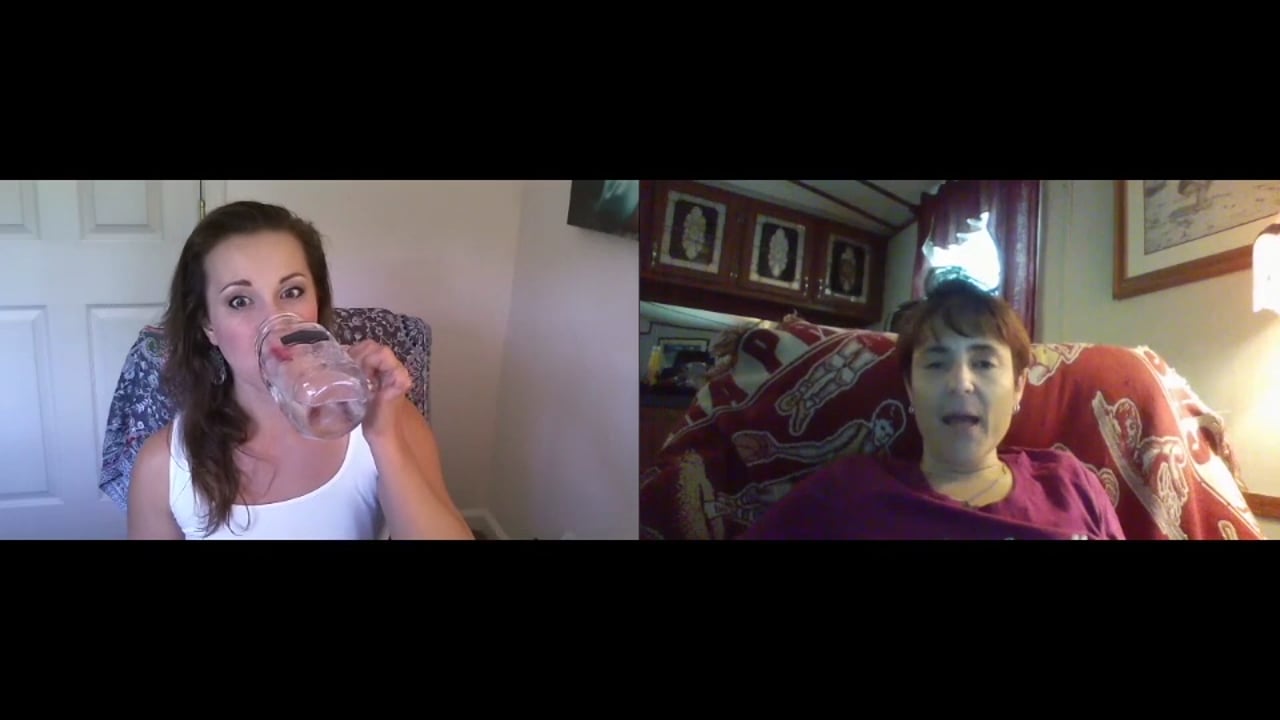 Watch Tracy's Full Interview here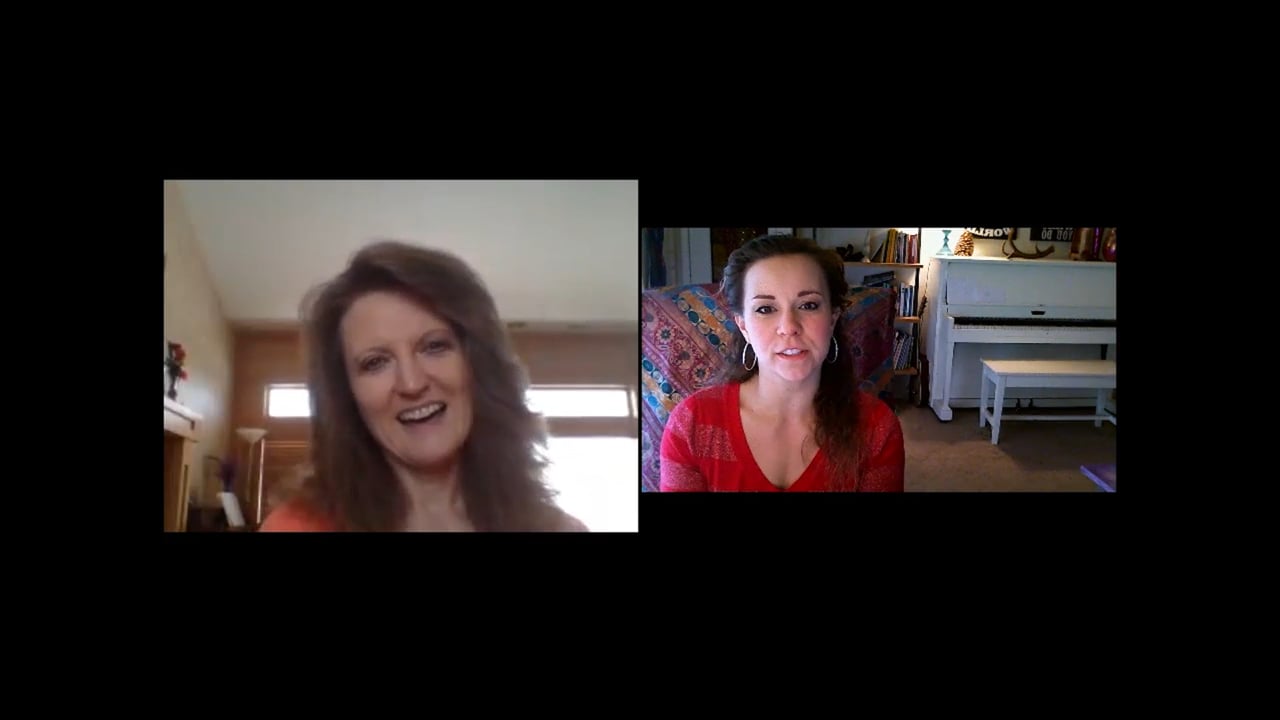 Watch Lisa's Full Interview here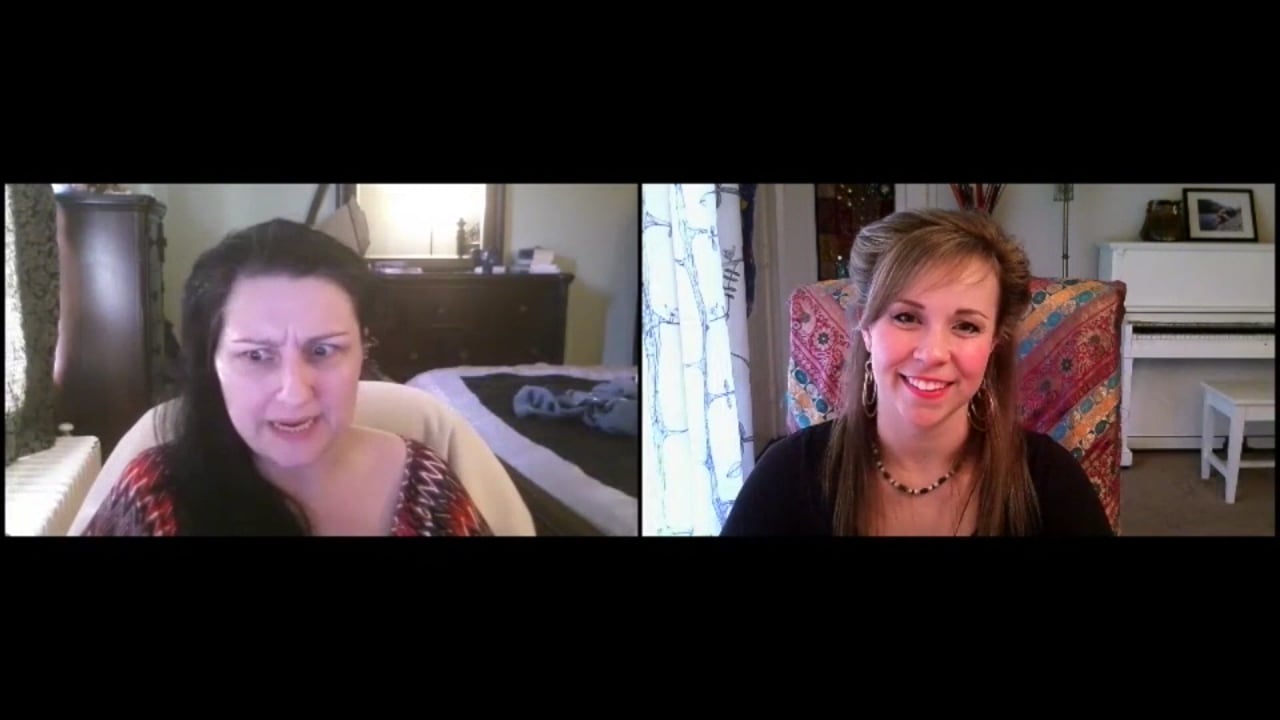 Watch B's Full Interview here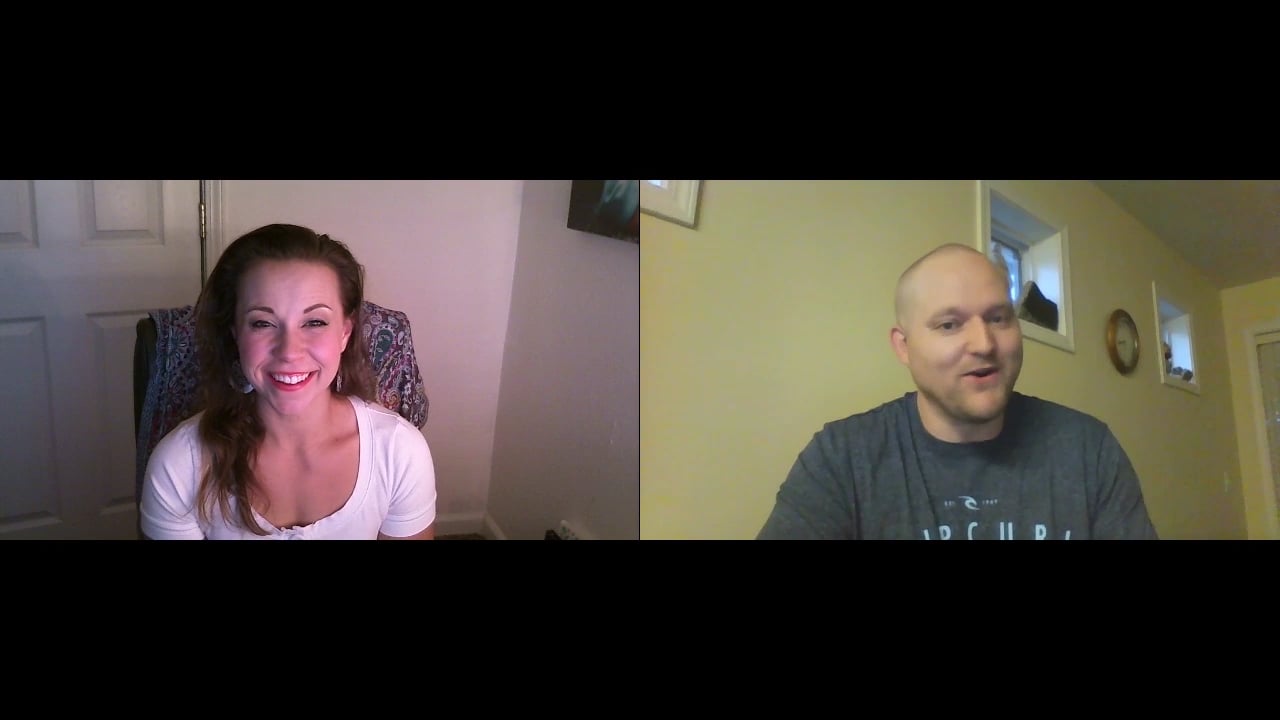 Watch Chris's Full Interview here
"I have to say, this is the first round where I did a 95% clean load and MAN what a difference it makes. I've had literally NO hunger these first 3 VLCDs – and I usually struggle the entire first 7-10 days adjusting in P2. I am so thrilled…and highly recommend a 'mostly clean' load for anyone who has struggled with hunger in the first few days of P2. (I did indulge in cheesecake- but aside from that, it was a lot salmon, butter and heavy cream, olives, fatty beef)?" – AMY

"My first round loading was low carb, sugar free and high protein and fats. I feel i did not have a hard time the first few days even though i was letting go of the caffeine, sugar and other bad things. No headache or grumpies." – ESTELLE ON FACEBOOK

"I did 2 rounds so far- one with clean loading and one with keto prep and clean loading. I had not read your post about clean loading but I have a history of doing a lot of baking and I instinctively knew when Simeon's was taking about pastry that he was really talking about BUTTER, not sugar. I couldn't imagine eating cookies and cake at this time, going into a very low calorie phase- I knew that would make me feel super sick. When I read your post about clean loading I patted myself on the back. The second time, though, I did do the keto prep and that was great! Very little issue sliding in to the VLCD phase. YAY! Thank you!" – HILARY
Save
Want Motivation?
37,000+ hCGers Join
hcgChica's
Email Tribe
how-to's | interviews | pep talks
Yup, I want this!
Related posts: