Disclaimer! Please read! I am not a medical professional in any way, shape or form, and this is not to be misconstrued as medical advice. I am simply sharing what has worked for me and others. It is your responsibility to discuss these matters with your physician.
Essentially it's one step.
Add 5ml's (or cc's- it's the same thing) of the mixing liquid to the vial of hCG.  Done.
But you know me.  I can never leave it just at that!  I must always explain in more detail.
When you purchase the hormone through NuImage Medical (and don't forget you get an exclusive $50 when you go through me), the kit you receive contains everything you need in order to mix and start taking your hCG.
Supplies:
the hCG- you will mix one 5000iu vial at a time (if you bought the 43 day kit, you will receive 2 vials of hCG- don't mix the 2nd vial till the 2nd half of the round.  If you bought the 23 day kit, nevermind, you only have 1 vial of hCG, mix that one).
1 mixing syringe and needle
1 bottle of mixing solution – it's most likely 10ml size and contains b12 making the liquid pink
Alcohol prep pads
How to Mix:
1. Wash hands, clean surface area.
2. Snap off plastic caps from the one hCG vial and the vial of mixing liquid (it's pink)
3. Clean off the top of each bottle with a alcohol prep pad
4. Twist the tip of the mixing needle onto the syringe.  Then, twist off the safety cap from the mixing needle.
5. Hold the vial of mixing liquid upside down and push the mixing needle through the rubber stopper into the vial.  While still holding it upside down, pull out 5ml's of liquid.  If you get a large bubble, remember you can always just push the liquid back in the vial and try again.  It may feel a bit hard to pull the liquid out because you will feel a sort of vacuum-like pressure pulling against you- you'll be fine, just keep hold of the plunger and keep pulling it downwards slowly.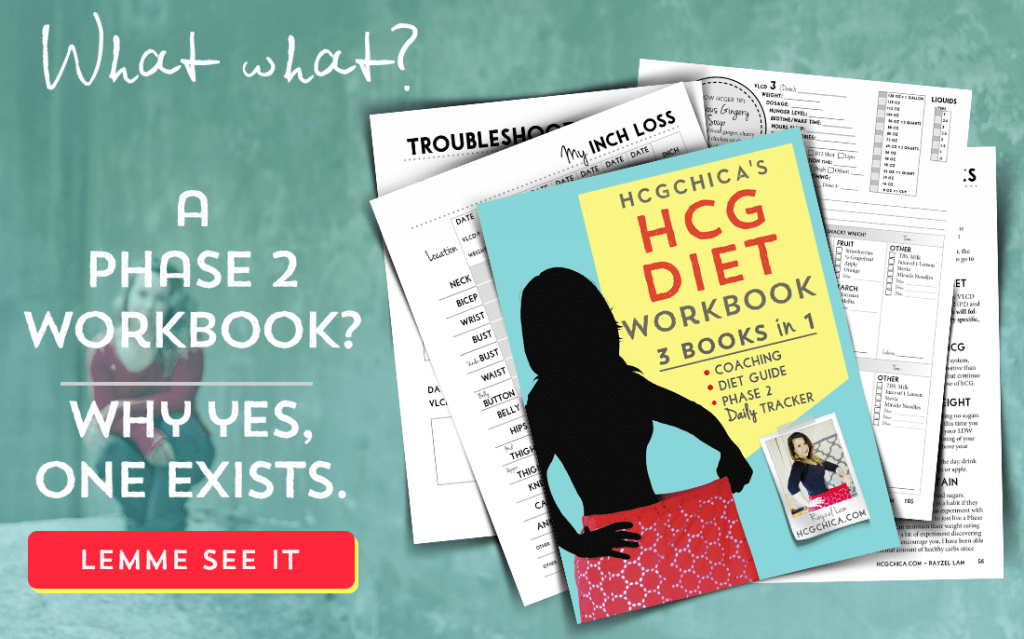 6.  Once you have 5ml's of mixing liquid in the syringe, pull the vial of mixing liquid off the needle.
7. Insert the 5ml's of mixing liquid into your vial of powdered hormone.
8. Swirl to make sure all the powder dissolves into the liquid.
9. Cover vial with some foil and keep in the fridge at all times.
Want Motivation?
37,000+ hCGers Join
hcgChica's
Email Tribe
how-to's | interviews | pep talks
Yup, I want this!
Related posts: