Obviously this will depend on how much you have to lose at least in part. If you have 100lbs to lose, it will take you longer than someone who has 50 lbs to lose.
But sometimes I get questions from people who've seen that I've done 5 rounds of this protocol and they wonder if everyone needs to do that many rounds of the diet to get to a healthy weight.
In short, nope.
Typically a woman will lose about 20-30 lbs in a 40 day round of the hCG Diet protocol. Expect the higher end in general if you have more like 50+ lbs to lose, and expect the lower end if you have less than 50 lbs to lose.
My experience? I was about 50 lbs overweight or so, so take this info from that perspective.
2 rounds of the hCG Diet protocol, both about 40 days each, was all I technically needed to be a healthy weight for my height.
I started in February 2011, and by July I looked like the after photo below. Keep in mind, my personal results are based on doing the injections ONLY, so I cannot vouch for what other methods may or may not accomplish.
– A 43 lb weight loss
– Clothing size change from size 16 to size 6
– Accomplished in two 40 day rounds of the hCG Diet
– So about 80 days, or 11 weeks of actual "dieting" days.
– This also includes some "lost time" for a few cheats I gave in to. If I hadn't cheated a few times, I probably would have lost a little more in that span of time.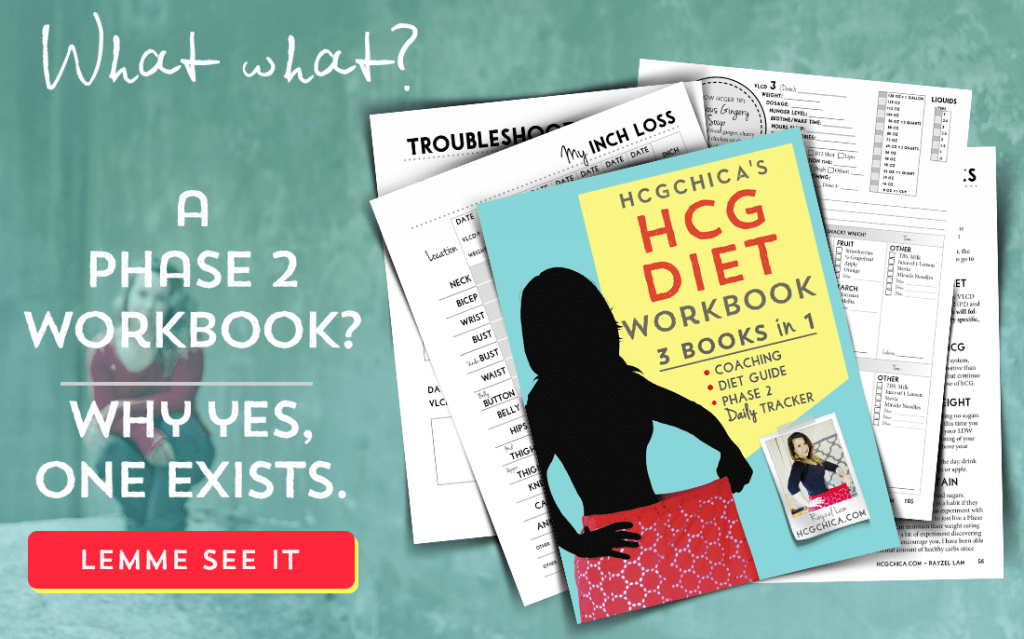 Before we get into all the details, if you are currently still in the research phase when it comes to your hCG purchasing decisions, you can find my current recommendations for finding real, rx prescription/pharmaceutical hCG here (all forms mentioned below come in POWDER form (not premixed liquid), as the real hormone MUST if you are using real hCG):
So why have I done 5 rounds of the diet then?
You may discover, as time goes on and you try out the hCG Diet that,
#1 You aren't perfect.
Most people who undertake a life change to become fit and healthy experience slip-ups along that path and I'm no exception. The 2nd round that got me to the above photo at size 6? Just after that I totally wigged out and ate my way with sugar laden foods all the way back up to 143 lbs (from 129lbs). So I had to re-do round 2, which I did on round 3. Technically speaking, if I had done everything perfect from the start (which I'll be truthful here- very few accomplish this- but you know what? It's the end result that matters, not how long it takes) it would have taken only 2 rounds to get to a healthy weight range for my height according to the charts.
#2 The hCG Diet is so effective, you realize halfway through that you can have a better body than you were originally going to "settle" for.
I remember thinking at size 16, first starting the hCG Diet, 'boy, if I could just get to 130 lbs and a size 8 I'll be so content and just leave it at that.'
Even though being just over 5′ tall I could certainly get smaller than that and be even healthier, most of us know and have experienced that losing weight is typically very difficult and takes a long time, so that's why I didn't want to set my hopes too high. Many many people who have successfully gone through their weight loss journey have changed their "ultimate goal" when they realize how fast and effective the hCG Diet really is. This has been the case with me.
So I screwed up round 2 and had to re-do it with round 3. So one round fits into the "I'm not perfect" reason for a round. At the end of round 3 I was 122 lbs and a size 4!
How can it get any better than that you may ask?
Well, to me it wasn't just about being thin- I wanted to be fit and physically active as it's always been in my nature to be. So I started lifting weights and doing interval cross training at Crossfit- I put on 12 pounds of muscle in 1 year- 12 lbs of muscle is great, but of course still does take up space on my body, so I used 2 rounds of hCG to lose more fat between it. So the last 2 rounds of the protocol I've basically been just "tweaking" and "fine-tuning" my body- those 2 rounds fit into the "I realized I can do better than normal- I can actually get very fit and active and lower my body fat percent with the hormone" reason.
As an example, at 129 lbs in the above photo I wore a size 6 and was not physically fit at all and had a body fat percent of about 28%, and now I'm close to 129 lbs again, but I'm a size 2/4 and am extremely physically fit and have a body fat percent of 19%. (Update April 2016: It's been a couple more years since I wrote this post and as I've continued crossfitting and fasting 1x a week, I am now about 128-129 lbs and 16.5% bodyfat- what this means is that over time I have build yet more muscle and reduced my fat a little further, so that I am still a small size but more fit, and I can also eat more!) Same weight, totally different body composition- a lot more of me is muscle and a lot less of me is fat now, at the same weight. That's what those last 2 rounds of weight loss protocol were about, and something I'm very proud of. In the photos below to show you the comparison, I don't really LOOK that much different do I?
But the point is that my fitness level is completely different in these photos– in the first photo I couldn't do 1 single push-up (even the girly way on my knees!) and doing 1 set of squats with no weights at all left me so sore that I could barely walk for several days. In the 2nd photo that I took on February 5, 2013, I was almost exactly the same weight, yet I can do 10 pushups (the guy way) in a row, and I can squat with heavy weights and the whole shebang. I'm not just thin or normal now, I'm actually strong and fit and it's the combo of the last 2 rounds of HCG and 1 year of crossfit that accomplished this for me.
Update April 8, 2014
I'm happy to say I recently got to 15% bodyfat- I will try to get a photo soon! This was all through crossfit and clean eating. It's been 17 months since my last round of the weight loss protocol. You CAN get to a normal weight AND keep it off!
Update December 28, 2014
I have now been maintaining my weight loss from hCG diet for over 2 years! Ahhhh! Okay, I'll calm down now. I've been pretty much between 16-19% bodyfat for the vast majority of that 2 years. I got to dip my feet into the 15% body fat territory briefly, but was too hard to maintain, and I've gone up to 20% bodyfat a few times, that I was able to correct on my own without hCG (since it was only a few lbs) using these techniques here.
Update April 2015
Check out my 2 year anniversary maintaining weight loss video (even though it took me so long to put it together that it's been two and a half years now lol). It really shows my entire journey from start to finish to now – you even see my face shrink quickly over time at the end! I am currently maintaining about 16-17% bodyfat (which is under where I finished the hCG diet at).
Update April 2018
I am still maintaining my hCG Weight Loss, 5.5 years later with no further hCG usage – my most recent bodyfat test, at the time of this photo you see below on the far right in the bright pink sports crop, I was 16.7% bodyfat according to hydrostatic tank testing. Image of my test results below.
My results were achieved solely with hCG injections I purchased online so I can't vouch for other methods. Lastly, if you do go the real hormone route for your weight loss, be sure to find the right dose of hCG for you! This can seriously make or break your time on the diet.
Pattern of Weight Loss
Another thing that would be good to discuss is what sort of weight loss on a DAILY weight loss is normal to see. Before I embarked on this journey I like many of you may be thinking, thought that weight loss was supposed to happen in a kind of linear fashion. Like .5 lbs a day, every day. Or when I'd start off losing 1.2 and 1.4 at the beginning but then it stopped being such a big numbers, I would think something is wrong. When actually in general, it's all a totally normal weight loss path when it happens like that.
Here are my own weight loss stats when I was on the diet:
Round 3 for hCGChica:
VLCD 1: 142.6
VLCD 2: 140.4 -.6
VLCD 3: 139.2 -2.2
VLCD 4: 137.8 -1.4
VLCD 5: 136.4 -1.4
VLCD 6: 136.0 -.4
VLCD 7: 135.4 -.6
VLCD 8: 135.0 -.4
VLCD 9: 134.2 -.8
VLCD 10: 134.0 -.2
VLCD 11: 133.2 -.8
VLCD 12: 132.4 -.8
VLCD 13: 132.0 -.4
VLCD 14: 132.0 -.0 ZERO LOSS DAY
VLCD 15: 131.4 -.6
VLCD 16: 129.4 -1.6
VLCD 17: 130.4 +.6 GAIN
VLCD 18: 130.4 0 ZERO
VLCD 19: 130.0 -.4
VLCD 20: 129.2 -.8
VLCD 21: 128.2 -1.0
VLCD 22: 127.8 -.4
VLCD 23: 127.8 0 ZERO
VLCD 24: 127.4 -.4
VLCD 25: 125.8 -1.6
VLCD 26:
A Note About BodyFat Percent: What Is a Realistic Body to Maintain
I wanted to mention something that came to mind based on a comment someone made on this post – and it was a great point!
What is a realistic body to achieve and maintain?
An average bodyfat percent for a healthy woman who is just doing regular stuff and maybe doing a couple light workouts a week is typically going to be anywhere from 21-30%.
I always refer to the chart in BuiltLean's post for this. Take note of the first chart which shows you bodyfat percent of women based on various activity/fitness levels, but then ALSO the second chart which shows you bodyfat perfect based on AGE as well, which is also a factor in what is realistic and reasonable to maintain long term.
In the photo above when I'm in my jeans and mauve top on the left, I'm 29% bodyfat. And I think I look pretty average right? I don't think I look really overweight – I feel like I look pretty average and certainly pretty healthy. Like I could stay at that body composition for a long time and not have any major health threats as a result of it. Now I know you can't see my arms there, sorry, but now…..
Let's compare that to me at around 16-17% bodyfat below – and I'm flexing here of course, but you can see, my muscle tone is no longer "average" or "everyday" – like there's no way I could have gotten this muscle without some serious heavy weight lifting and pushups ;)- These pics are from 2017, after about 5 years of crossfitting, and about how I look today in 2018.
In that same bodyfat chart I linked to, you'll see that 14-20% bodyfat for a woman is considered "Athlete" – so my bodyfat percent this is NOT in general, the type of bodyfat percent you will achieve doing a little stairclimbing and throwing a frisbee to your dog at the park with your fam on the weekends. And that's OKAY!
I only pursue my current liftestyle of 3x a week of heavy weight lifting and intense exercise at Crossfit because I LOVE it. It's literally one of my favorite things to do! It's just a natural side effect that my bodyfat percent is what it is as a result of these activities.
If you get to between 20-30% bodyfat with the hCG protocol, this is a healthy level to get to and stay at!
Some of us may choose to try to achieve the lower end or even lower than that range, and that's awesome. But you don't have to have an athlete level bodyfat percent to be healthy nor should you feel you have to do that.
This is simply my journey with hCG and fitness and I kind of "tout" if you will my athlete bodyfat percent, not to brag or to make you feel you should do that same, but rather because there is SO much negativity out there about the hCG diet – so many people saying it's a starvation diet, that it's dangerous, that you'll just gain it all back. So I'm over here like yoo-hoo! Over here! Guess what, I did get hCG 5 times to basically expedite my way to being an "athlete" by scientific standards! Lol.
I just feel like this helps prove that hCG can't be these negative things people say when I can prove I've had the opposite experience and I can prove with my testing that I'm not only NOT skinny-fat (like naysayers would like to make you think are becoming when you do this diet, like you're just losing a bunch of muscle and still have most the fat you always did- not true) but I'm highly fit as a result of my combo of fat loss with hCG cycled with fitness training as well.
So that's purpose in sharing body composition level. It's not to make you think this is the level you too should strive for.
Keep Your Goals In Line With What You REALLY Want
So not the want that comes from scrolling on an instagram feed and seein some super sexy skinny and/or built gal.
Like says my 5'1″ self:
'Wow she's 5'10" with legs for days…..how can I get that? Is there a diet for that?'
That sounds ridiculous right? But honestly – that's what we are sometimes doing to ourselves when we see a certain level of leanness in some women and WANT it and strive so hard for it when maybe, it's not a realistic way to be from day to day. Some women are naturally very thin and waify and it's relatively easy for them to stay that way from day to day. But that is not necessarily a realistic body for YOU to maintain. You might GET there with hCG, but is it a sustainable body? Meaning can you eat in a way that feels doable for you, where you're whole life isn't centered around calories and macros, and still maintain that body?
What's possible for you will vary from person to person based on lots of factors. Since I love crossfit and heavy weight lifting, it has made it so that my current body at 17% bodyfat is very easy to maintain. If I weren't crossfitting, I'm certain I'd have to settle with living at a higher (but still perfectly healthy) bodyfat percent. WHICH IS TOTALLY OKAY.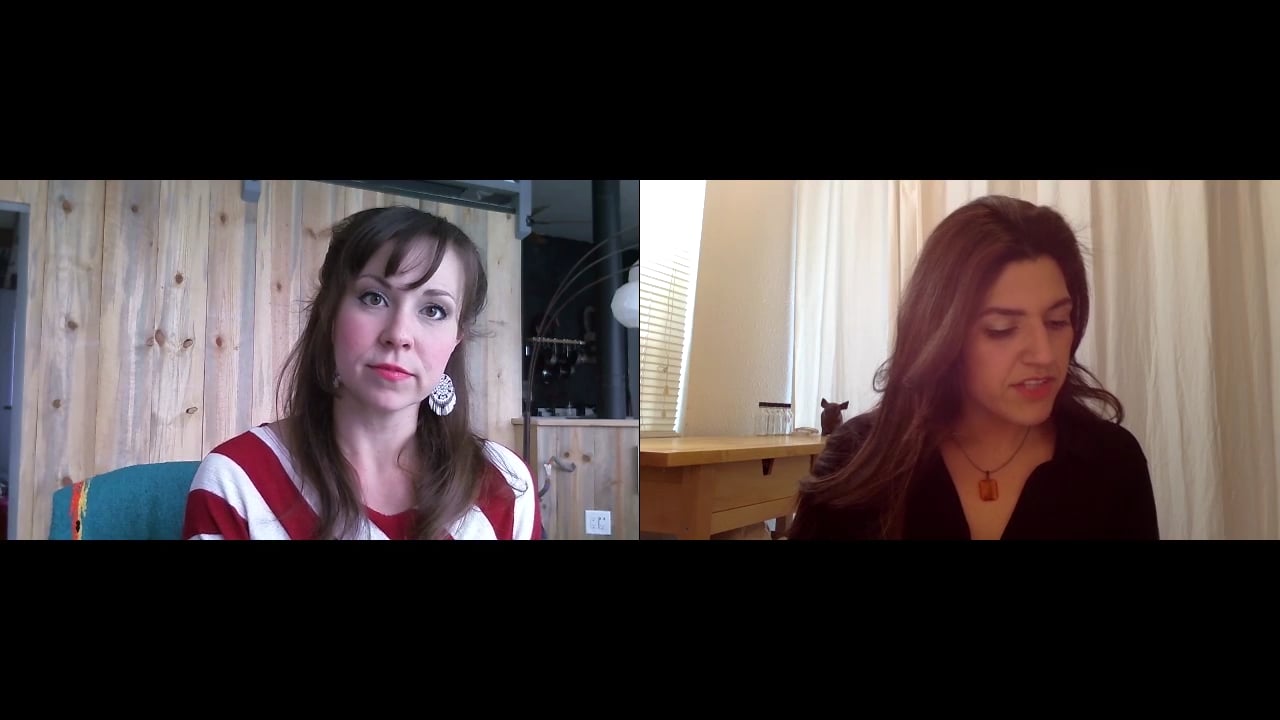 Watch Bella's Full Interview here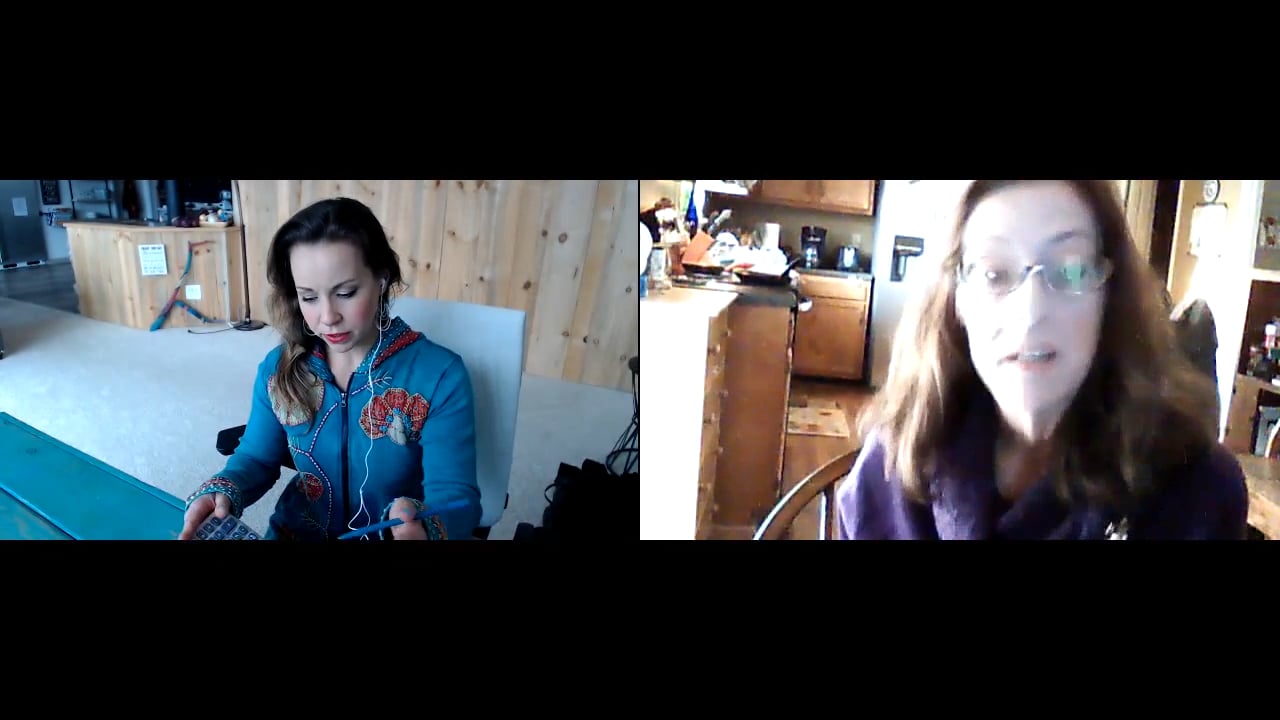 Watch Heather's Full Interview here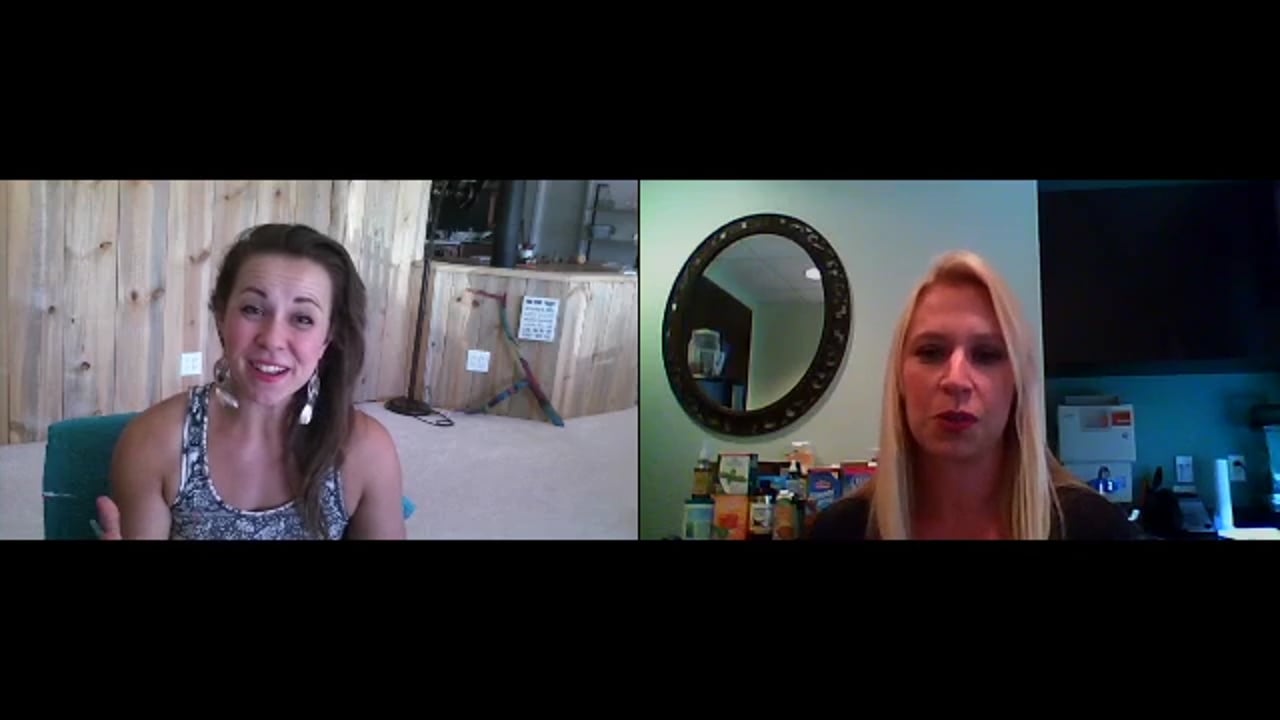 Watch Bridgette's Full Interview here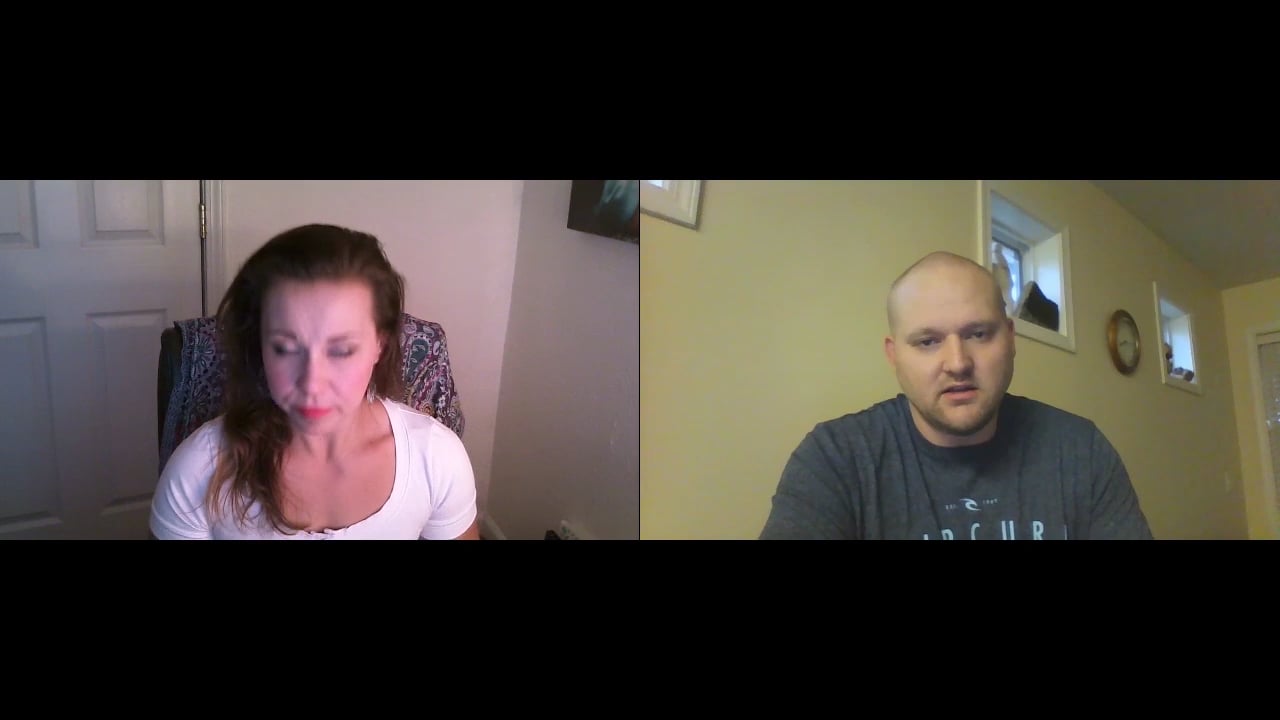 Watch Chris's Full Interview here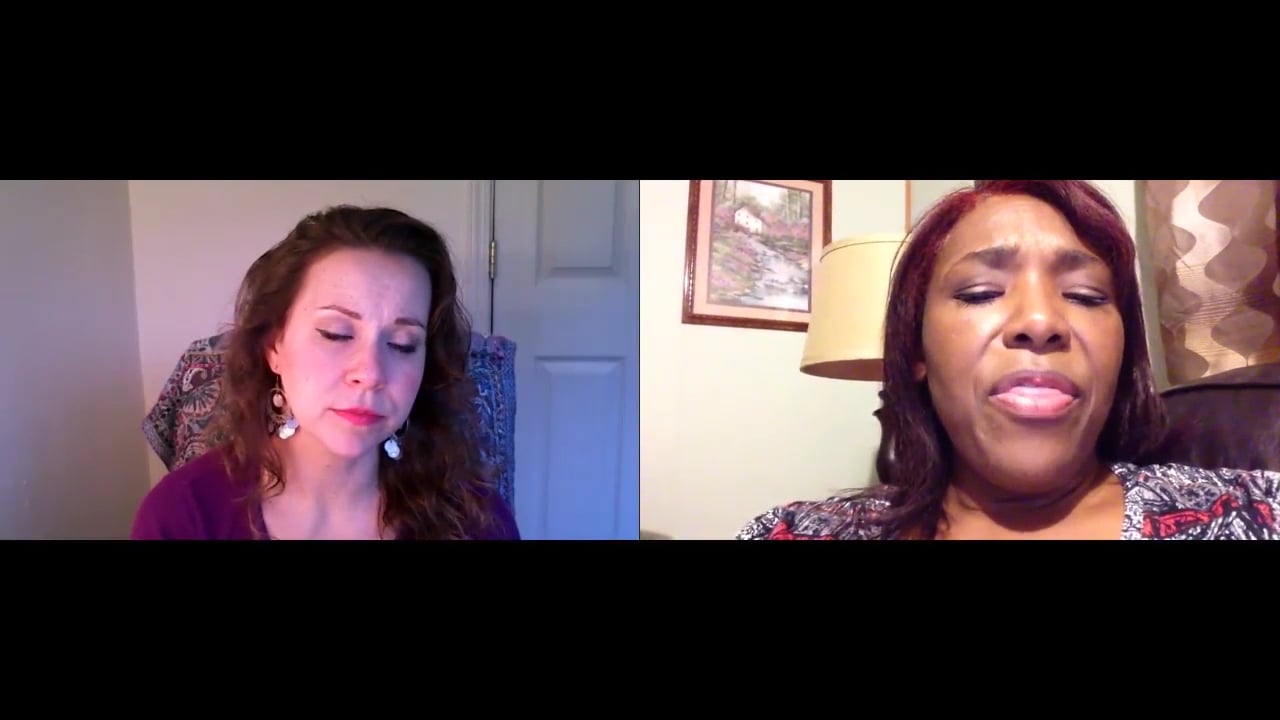 Watch Laynette's Full Interview here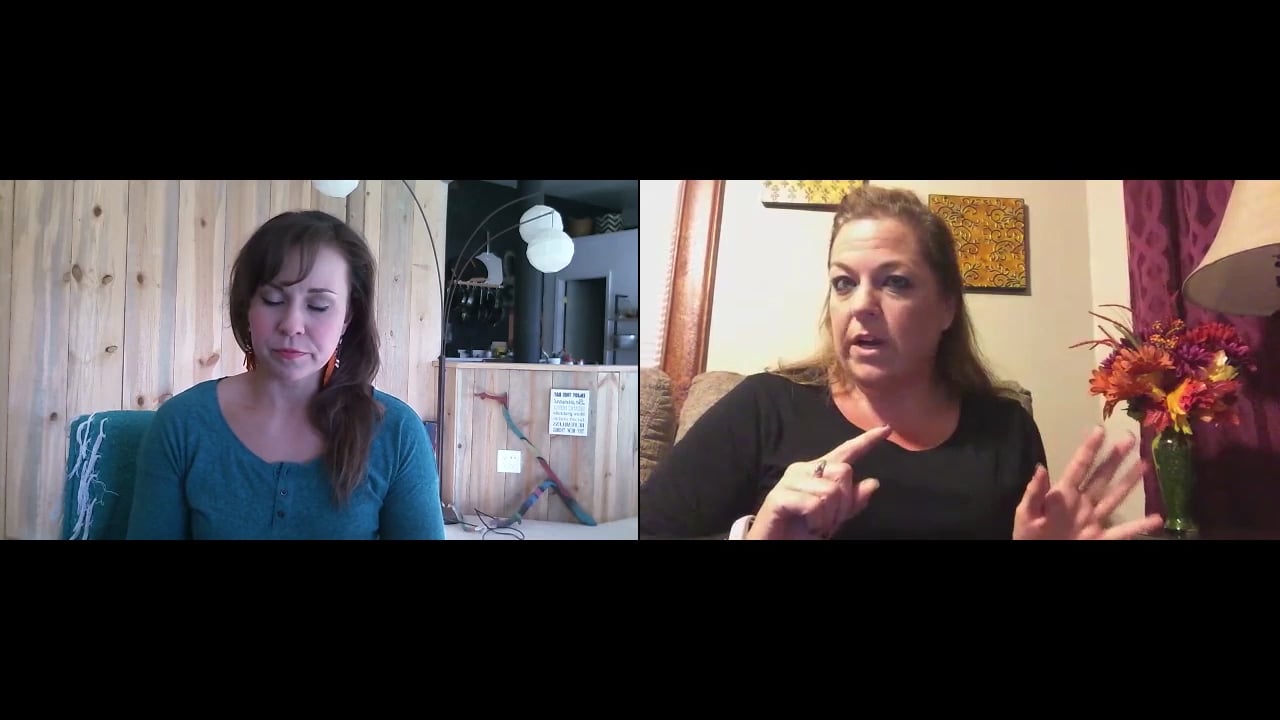 Watch Leann's Full Interview here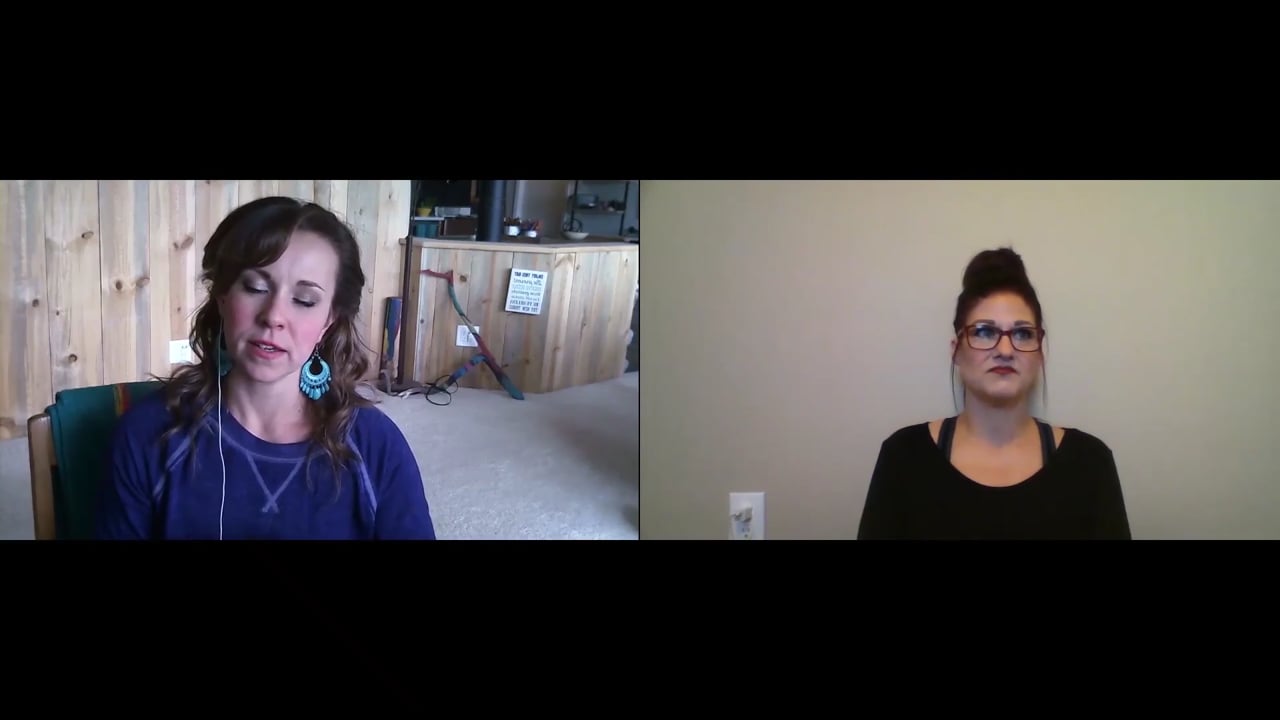 Watch Nisa's Full Interview here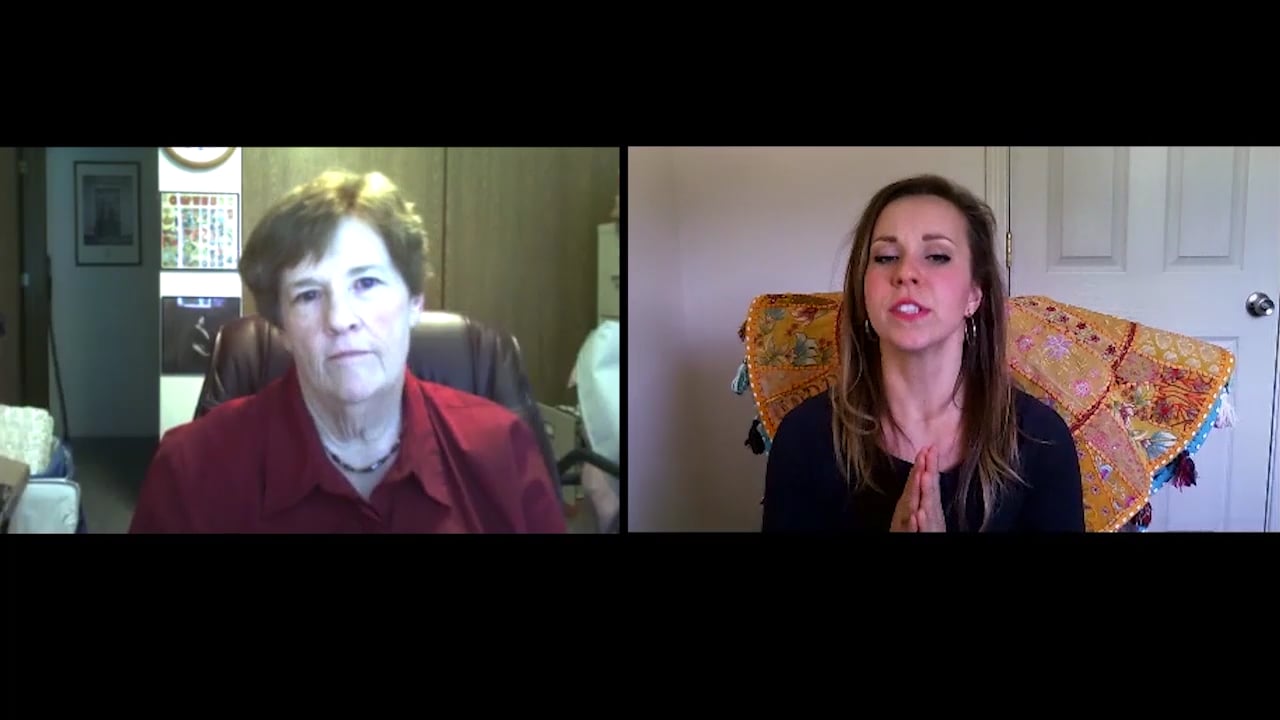 Watch Jane's Full Interview here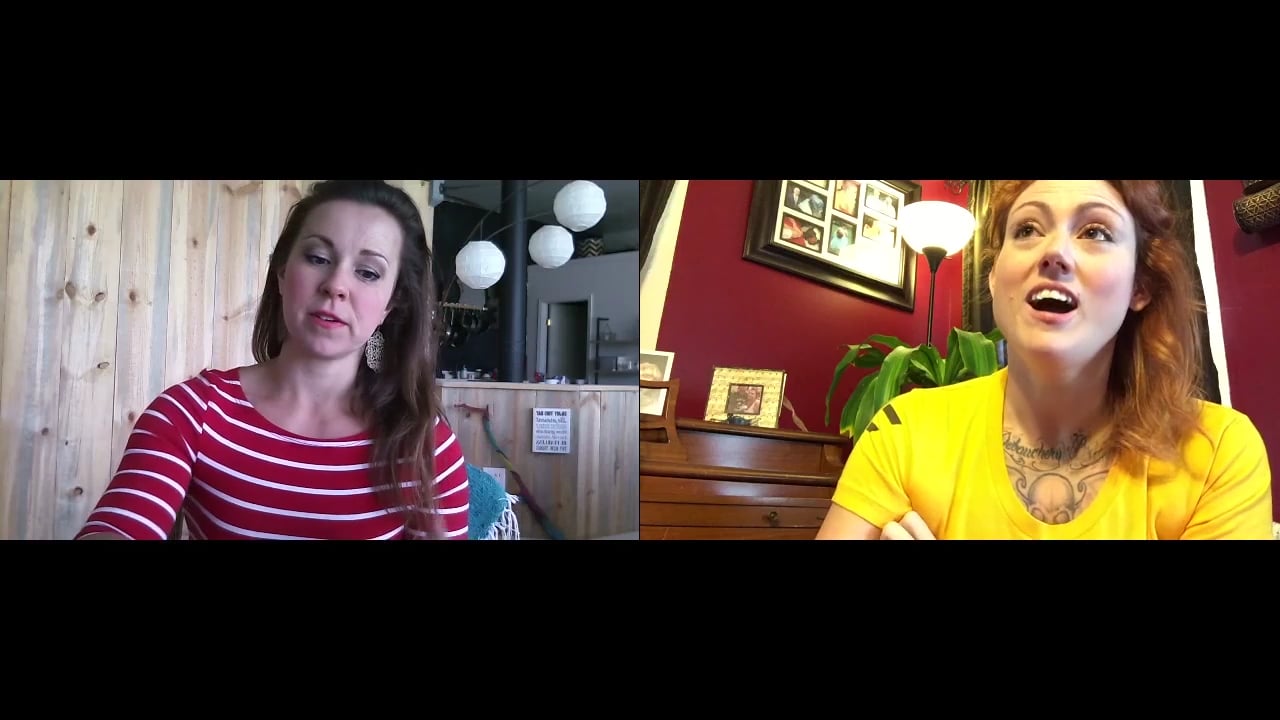 Watch Melissa's Full Interview here
Want Motivation?
37,000+ hCGers Join
hcgChica's
Email Tribe
how-to's | interviews | pep talks
Yup, I want this!
Related posts: