My latest little Crossfit update is what's called a max-weight pushup – basically the most weight you can still do 1 pushup with.  For me that turned out to be 48.4lbs!!  I'm so proud guys!  I missed the 50.6 lb effort, but I'll get that next time. 😉
Still maintaining 125lbs, 5'1″, comfy size 4, and Crossfitting like nobody's business – almost a year and half now since my last round of the protocol.  Woop woop.
You can check out some of my other Crossfit updates here:
Squatting with 103lbs over my head, and lots of pullups – January 2014 update
My first Rope-Climb at Crossfit – August 2013
Burpees and Hang Power Cleans- What's That?? – June 2013
Jumping on a 2 Foot High Box – Over and Over and Over – April 2013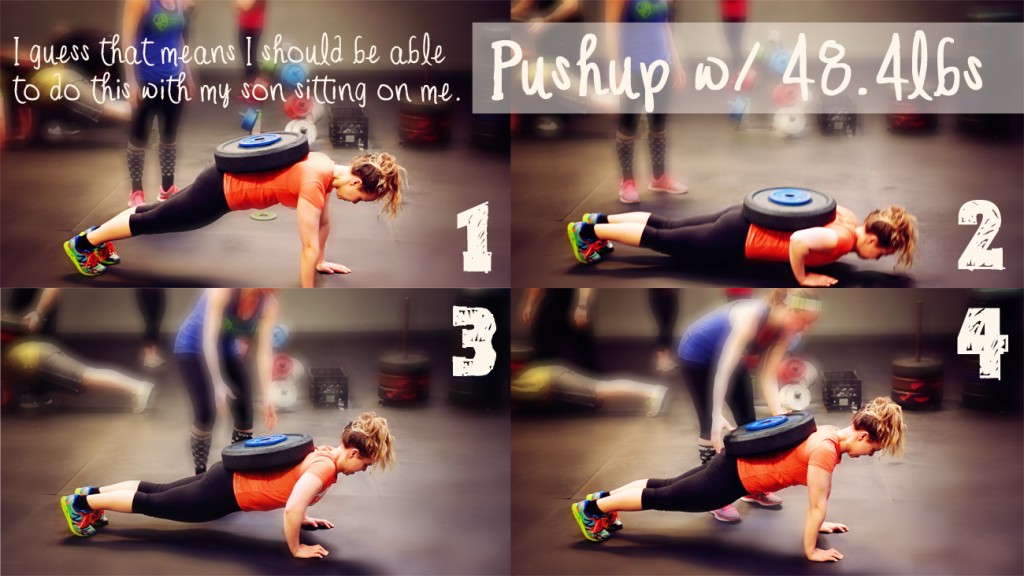 Want Motivation?
37,000+ hCGers Join
hcgChica's
Email Tribe
how-to's | interviews | pep talks
Yup, I want this!
Related posts: